Buying a home can be one of the best financial decisions you'll ever make. You get to take control of your home, safe in the knowledge that as long as you pay your mortgage each month, you'll have your own safe haven to live in while never having to worry about rental inspections, rent prices going up or risking your sizeable rental bond by hanging a picture on a wall .
For this incredible freedom, there are costs involved in buying a house to keep in mind – aside from the purchase price of course.
---
Upfront costs of buying a house
1. Lenders Mortgage Insurance
When it comes to your home loan deposit, the general rule that applies is 'the higher the better'. A deposit which represents at least 20% of your purchase price is ideal, as it keeps you out of the costly lenders mortgage insurance (LMI) zone (80% LVR), which can add thousands of dollars to your upfront 'transaction' costs. Don't forget, a higher deposit may also mean lower monthly payments through making it easier to negotiate a lower interest rate.
---
Buying a home or looking to refinance? The table below features home loans with some of the lowest interest rates on the market for owner occupiers.
Lender

---

Variable

More details

FEATURED

4.6 Star Customer Ratings

Includes Nov RBA Rate Increase

loans.com.au – Variable Home Loan (LVR < 90%)

Low rates for purchase and refinancing
Simple online application process
No fees, unlimited redraws, 0.10% offset

Variable

More details

FEATURED

Unlimited Redraws

ubank – Neat Variable Home Loan (Principal and Interest) (LVR < 60%)

No annual fees – None!
Get fast pre-approval
Unlimited additional repayments free of charge
Redraw freely – Access your additional payments when you need them
Home loan specialists available today

Variable

More details

ANZ – Standard Variable Home Loan (Principal and Interest) (LVR < 80%)
Low rates for purchase and refinancing
Simple online application process
No fees, unlimited redraws, 0.10% offset
Important Information and Comparison Rate Warning
2. Legal & Conveyancing Fees
Another cost that you'll need to address as part of the purchase transaction is legal fees. These come in the form of having to pay for a solicitor or conveyancer to prepare the required documentation and be your go-between with the bank and the party that you are buying the property from. There will also be fees that you'll need to pay for around registering both the land transfer and mortgage.
---
3. Stamp Duty
Stamp duty can be a huge expense and is often the most complained about cost when it comes to buying a property. The cost of stamp duty varies from state to state, as do the myriad of concessions that some state governments make for certain sections of the community such as first home buyers as well as different types of properties (eg. newly built instead of existing).
An example of stamp duty costs for an established home valued at $500,000 in New South Wales is over $17,000. Not all lenders will allow you to capitalise this cost into the mortgage, so you should expect to have to pay for this cost upfront in addition to your deposit.
---
4. Building and pest inspections
Building and pest inspections are a must for any property purchase. As the name suggests, they are designed to essentially check that there are no problems with the building itself or with the existence of pests which could cause substantial damage to your property (eg. termites). Inspections can cost anywhere between $400 and $800, and often you will be able to get the one professional to carry out both the building and pest components.
Not only is this service valuable from the perspective of providing a greater level of certainty on the condition of your property, it can also provide you with a bona fide opportunity to renegotiate on the price you may have already arrived at with the seller (in a private treaty situation – as opposed to an auction) due to the discovery of potential issues.
Price reductions are usually arrived at by quantifying what a reasonable cost of fixing the identified issue/s is likely to be. Once this is done, a seller can then either pay for and get the issues fixed themselves (and leaving the existing negotiated price the same), reduce the previously negotiated price down by the quantified amount (and leave it to you to fix the issues post-purchase) or they can risk the sale not going through by refusing to either fix the issues or reduce their asking price.
Buying your home is likely to be one of the largest financial investments that you will ever make, so inspections are a must for peace of mind.
---
Ongoing fees when buying a house
5. Local Council Authority Rates
Council rates are charges that usually arrive on a quarterly basis and are very specific to your own property. Different councils will have different methods for determining the cost of your property's rates, but many are indexed against the land value. Some council rates include water supply, but over the past 10-15 years, many have been spun out on their own so that some people will get a separate quarterly bill for their land rates from their local council, while getting another bill from their local water authority.
Rates and water charges are not cheap! They will generally run into the thousands of dollars per year and definitely need to be factored into your budget to ensure you can meet them as well as maintain the repayments on your home loan.
---
6. Strata and body corporate
If you've purchased an apartment, unit or townhouse, you could be up for body corporate or strata charges. These generally cover the maintenance of the shared areas around the property, building insurance (note, this building insurance does not cover the contents in your apartment) and of course the administrative fees to run the body corporate / strata management (as it is often outsourced to a professional service provider who understands all of the details required to run a successful and compliant administration).
---
7. Home and contents insurance
Home insurance is vital for house owners. As the name suggests, it insures you against the damage or loss of the building and structures which make up your property. Again, the cost of home insurance can vary greatly from property to property, as well as from insurer to insurer, so be sure to research the market well and compare at least two to three policies on not only their price, but on the key features which differentiate them (i.e. accidental damage, motor burn out, claims excess, etc.).
Contents insurance can also be a very important thing to have as a homeowner. It generally covers all of the contents within your property including furniture, TVs, etc.
---
8. Regular maintenance & repairs
You'll also need to budget an amount of money each year for regular maintenance and repairs on your property. These types of expenses tend to be pretty irregular but when they do occur, you often need to have the money aside to address them.
Maintenance can be things like painting your property (inside and out) and gardening (eg. getting a tree professionally trimmed if it has grown to a level that is causing issues).
Your 'repairs' budget can be for things like getting your hot water system fixed or replaced when it breaks down in the middle of winter.
There is no hard and fast formula for how much you should budget each year for repairs and maintenance, but it's wise to put some money aside each week and consider it like a 'sinking fund' that you often see in body corporates where they plan together for future events so that they have the capability to deal with them when they occur.
---
Savings.com.au's two cents
By keeping these costs front of mind when you're building your deposit to purchase your new home and making your plans around how you are going to service the loan, you'll be in a strong position to determine your own luck and be much more in control of the way you move forward and build your future position.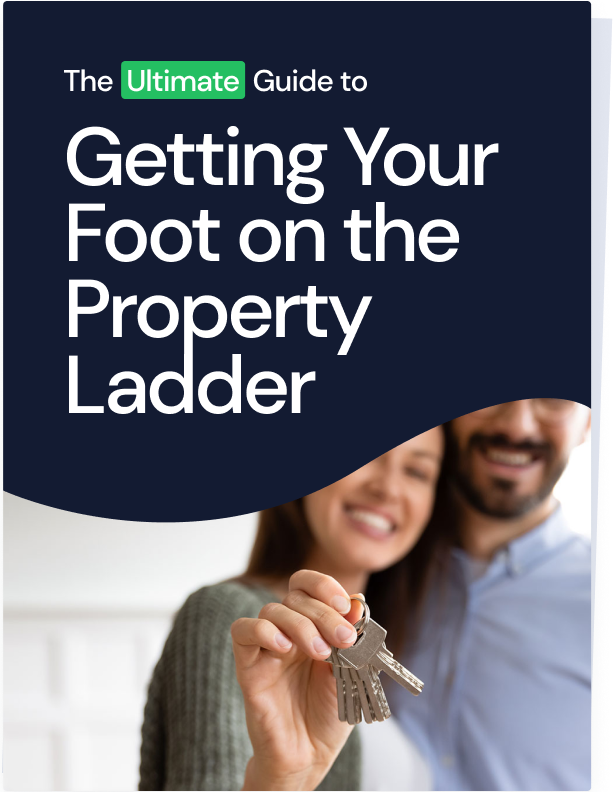 Ready, Set, Buy!

Learn everything you need to know about buying property – from choosing the right property and home loan, to the purchasing process, tips to save money and more!

With bonus Q&A sheet and Crossword!