Perhaps you really love the idea of inner-city living, where you can stumble home from the bar after Friday drinks with your colleagues. Maybe you can't think of anything worse than living among the hustle and bustle, and dream of living in the 'burbs with a massive deck and equally big backyard. Or maybe you just can't decide between the two because while you really want a backyard, you also want a gym and rooftop pool in the building and to be within ordering distance of your fave restaurants on Uber Eats and UGH WHY IS IT SO GOD DAMN HARD.
Choosing between buying a house or an apartment isn't always easy, but the decision often comes down to individual needs as well as where you want to live and how much you can afford.
Buying a home or looking to refinance? The table below features home loans with some of the lowest variable interest rates on the market for owner occupiers.
Lender

---

Variable

More details

FEATURED

Online Exclusive

Up To $4K Cashback

Includes NOV RBA Rate Increase

loans.com.au – Variable Basic Cashback Home Loan (Principal and Interest) (LVR < 70%)

Immediate cashback upon settlement
$2000 for loans up to $700,000
$4000 for loans over $700,000

Variable

More details

FEATURED

Refinance Only

Apply In Minutes

Unloan – Variable Rate Home Loan – Refinance Only

No application or ongoing fees. Annual rate discount
Unlimited redraws & additional repayments. LVR <80%
A low-rate variable home loan from a 100% online lender. Backed by the Commonwealth Bank.

Variable

More details

FEATURED

Up – Up Home Variable (Principal & Interest) (LVR ≤ 90)

Up is 100% owned by Bendigo Bank.
Up to 50 offset accounts
New joiners get $10 by signing up to the app using code UPHOMESAVINGS. (T&Cs apply)
Immediate cashback upon settlement
$2000 for loans up to $700,000
$4000 for loans over $700,000
Important Information and Comparison Rate Warning
Budget and location
Melbourne-based buyer's agent from Chamberlain Property Advocates, Wendy Chamberlain, says that for most first home buyers, deciding where to live comes down to location first, and what they can afford in that location second.
"If a first home buyer wants to be inner-city, then they will look at apartments," she told Savings.com.au.
"If a first home buyer is looking for a house, they generally have to head further out of the city, due to affordability. It comes down to budget and what the buyer is looking for."
While there are some exceptions to the rule, apartments generally win when it comes to affordability and this is why they can be popular with first home buyers. According to figures from Domain's House Price Report for the March quarter 2020, the median price for a house in Sydney was $1,168,806 while the median price for an apartment was $744,672. It's a similar story in all the other capital cities. Melbourne's median house price was $918,350 while the median apartment price was $554,306. In Brisbane, the median house price was $584,778 while the median apartment price was $374,054.
Savings.com.au crunched the numbers and found that on average, apartments are $256,028 cheaper than houses (going off the house price data in Domain's report for the March 2020 quarter). But despite apartments generally being more affordable than houses, Property Investment Professionals of Australia (PIPA) chairman Peter Koulizos says that many first home buyers actually prefer houses.
"There are a variety of reasons for this. They are more familiar with houses as that is what most first home buyers have grown up in," Mr Koulizos told Savings.com.au.
"Houses have the option to extend which is important if they plan to have a family or work from home in the future."
"Houses (also) have a good-sized outdoor area where they can entertain and recreate."
Lifestyle of an apartment vs a house
Modern apartment buildings often boast tons of sweet features like gyms, pools, barbecues and rooftop entertaining spaces. Apartments are also usually located in inner-city suburbs close to public transport and shops, so they're perfect if you want to be able to walk to your favourite bar or have live music at your doorstep. They're also built like Fort Knox making it harder for would-be thieves who have to get past several layers of security just to get to your apartment door. Most apartments are pet-friendly these days too, so you can bring your four-legged bestie!
If you don't like the idea of spending your weekends mowing lawns or cleaning out the gutters, apartments are ideal because the only outdoor space you have to worry about is the balcony. But Ms Chamberlain has some wise words of advice for plant lovers.
"Very rarely will you have a good-sized garden or the orientation of your apartment may not suit growing the plants you love. If you have a green thumb, consider if the smaller footprint of an apartment will suit your needs."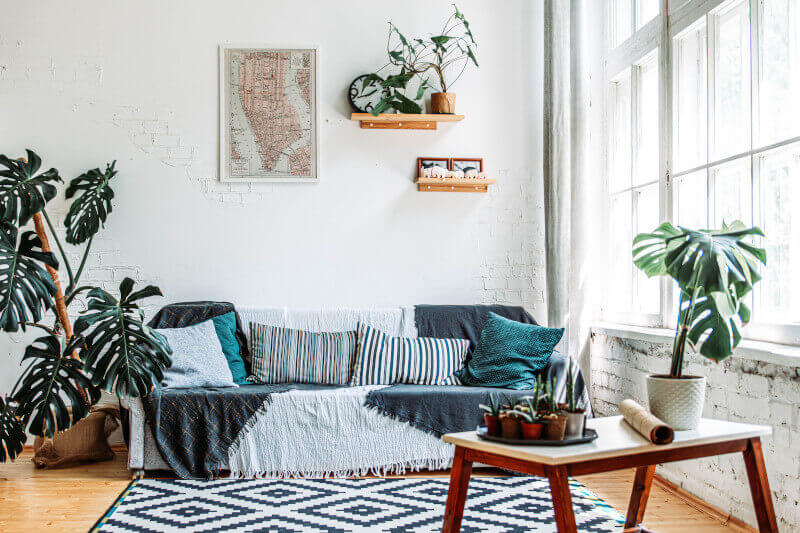 Because apartments are smaller than most houses, they're quicker to clean and require a lot less ongoing maintenance, so you can easily lock up and leave if you're a frequent flyer. On the other hand, houses offer more in the way of space, both inside and out. If you fancy yourself as a bit of a green thumb, have pets or kids, or just prefer the idea of living in suburbia, a house could be more suited to you. Suburbs further out from the city are more likely to have houses within a first home buyers budget, so you may have to sacrifice some of the perks of inner-city living if you want to buy an affordable house. Houses do come with a lot more maintenance than apartments though, so be prepared to spend a fair chunk of your weekends mowing the lawn and tending to the garden - time you may rather spend playing backyard cricket with your mates.
With COVID-19 lockdown restrictions forcing many of us to work from home, there's evidence that first home buyers are beginning to reconsider their need to live in the inner-city while having a dedicated home office space is high on the list of needs. Some architects expect apartment designs will change in a post-COVID-19 world to reflect this. Ms Chamberlain said this opens up more options for first home buyers when deciding where to live.
"Work from home arrangements are the new normal regarding where we can now earn our living. Many people now work from home, which has removed the need to commute to the CBD or elsewhere for work," Ms Chamberlain said.
"This change will open up for first home buyers where they may consider buying a home. Without the need to be in the CBD, which came with the choice to either pay for public transport or sit in their car in traffic, homebuyers can choose to live further out.
"Without the limitation on location, first home buyers now may revise their "must-have" and "like to have" lists when deciding where to buy."
Maintenance and ongoing costs
If you're still tossing up between buying an apartment or a house, it's important to consider all the sneaky hidden costs that come with buying an apartment, such as body corporate fees and sinking funds. Ms Chamberlain said the first thing buyers should do before buying an apartment is to look at the body corporate meeting minutes.
"Here, you will find a record of any discussions at the annual meeting as any issues will have been documented by the owners of apartments in the block," Ms Chamberlain said.
"As an example, we were looking at buying an apartment in an older block of 12 for a first home buyer client. Upon checking the minutes, there had been discussions regarding the need to replace the sewer pipes at the property, due to their age. The cost to replace the pipes was $60,000.
"This cost was to be struck as a special levy that then is divided up amongst the 12 owners to pay. So the incoming purchaser of that apartment would be receiving a $5,000 bill."
Ms Chamberlain said the minutes will also outline the levies and fees charged to the owners each year, as well as the status of the sinking fund.
"Owners corporations have a sinking fund to cover running costs for the year, but many also try to build up a buffer over time to cover any unforeseen costs that may arise," Ms Chamberlain said.
"Check out the state of the sinking fund to see how well the overall property is being managed."
A sinking fund is a separate fund set aside to cover the emergency repairs and maintenance of the building that all owners need to contribute to.
Ms Chamberlain said first home buyers should remember to budget for annual owners corporation fees when buying an apartment.
"Their purpose is to cover off costs to maintain the building and common areas. Examples include regular gardening and keeping areas tidy but can also extend to maintaining gyms, swimming pools, tennis courts and all the light bulbs in the public areas," Ms Chamberlain said.
"A managed building with a concierge will factor in their wage into the owner's corporation fees. Allow in your budget for this, as the fee for each lot (apartment) is set, not negotiable and due to be paid by you as the owner every year."
While apartments may suit time-poor first home buyers who want to avoid the maintenance of a house, Mr Koulizos warns that body corporate meetings can come with issues of their own.
"Decisions on the whole block of apartments are up to the body corporate to make. The outcome of these decisions may not please individual owners, especially if it requires more money to be paid into a common fund," he said.
Speaking of houses, the ongoing expenses of maintaining one are very different compared with apartments. While there are no body corporate expenses, house owners generally pay higher council rates and insurance premiums than apartment owners. House owners also have to fork out for all maintenance and upkeep costs, such as gardening and repairs. The upshot of this is that you're only paying for the maintenance to your property, not an entire apartment block.
Privacy
Perhaps one of the biggest downsides of apartment living is that fact that you're living within such close quarters to a bunch of strangers. Awkward lift encounters are one thing, but overhearing your neighbour's late-night activities are another. If you really value your privacy or just want to hang out the washing on the balcony in your pj's without the people in the apartment building directly opposite getting a front-row seat, then apartment living may not be for you. Even if you don't mind living in such close proximity to your neighbours, you may not be so keen on the fact that paper-thin walls and terrible soundproofing mean you'll be able to hear every tinkle when your neighbour goes to the bathroom in the middle of the night.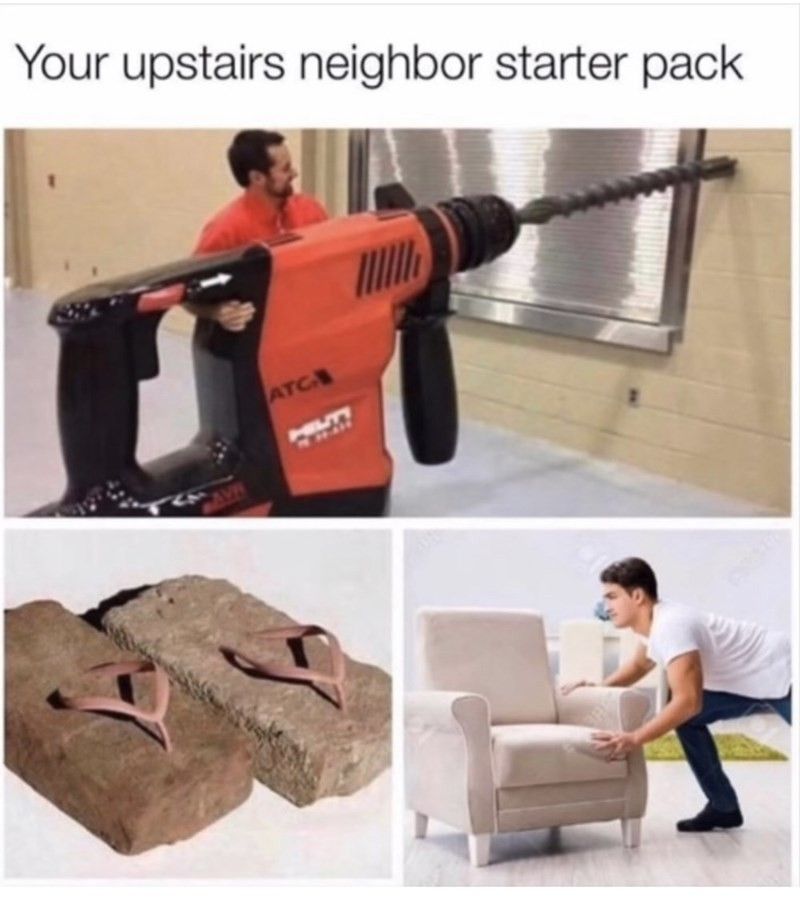 Ms Chamberlain says that if you've never enjoyed the unique experience of living in an apartment before, it's wise to ask someone who has what it's like before buying one.
"Apartment living is not for everyone. For example, you may never even see your neighbours or get to know them. If a sense of community is important to you, apartment living may not suit you," she said.
On the other hand, watching your neighbours get into it over a stolen Uber Eats order can be very entertaining. Horses for courses.
Potential to add value
The biggest benefit in owning a house is that you have complete control to add value to it, especially if the house is located on a decent sized block of land. If you own a house, you can add extensions, put in a pool, tennis court or a shed, and change the exterior look (subject to council approvals). The land will also appreciate in value over time, while apartments are less likely to, Mr Koulizos said.
"Apartments have limited capital growth and this will impact on the first home buyers' ability to upgrade to a bigger and/or better home in the future," he said.
"If the first home doesn't grow much in value, it is almost impossible to upgrade or upsize to a second home."
With an apartment, the only renovations you can make are internal and even then, may still be subject to the approval of the body corporate as well as building regulations. You'll also likely need to work within the parameters of the existing wiring and plumbing. Ms Chamberlain said most first home buyers typically prefer to buy a move-in ready property.
"First home buyers usually know what they want in a home regarding the number of bedrooms, bathrooms. Their budget will also determine whether they are looking for something that is ready to go now (newer) or if they can buy something older and renovate it now or in the future," she said.
"If they have the funds, they may buy something that needs a bit of work, but most don't. So a home that is walk-in ready is generally on the top of the list for most first home buyers."
If it's an apartment you're after, Ms Chamberlain says older style apartments in smaller boutique blocks tend to be worth more than brand new apartments.
"Think 1960s/70s type apartments in blocks of no more than around 12 or so in the block. These style of apartments tend to have bedrooms that are a bit bigger and their non "cookie-cutter" nature means that they hold their value well," she said.
Savings.com.au's two cents
If you're buying your first home, the location you want to live in versus how much you can afford may end up deciding whether it's a house or an apartment you buy.
But it's still important to consider other things, such as how long you plan on living there, if you plan on starting a family, and what it is you want to achieve from the property (do you want to keep it as an investment property later on or use it to step up the property ladder? Or will this be a home you plan on living in for many years?).
Whether you decide to purchase a house or an apartment will ultimately depend on your personal circumstances. In the meantime, why not check out some of our other guides on buying your first home? Don't forget, there are heaps of government incentives for first home buyers like the First Home Loan Deposit Scheme to help you reach your dreams of homeownership faster.
---
---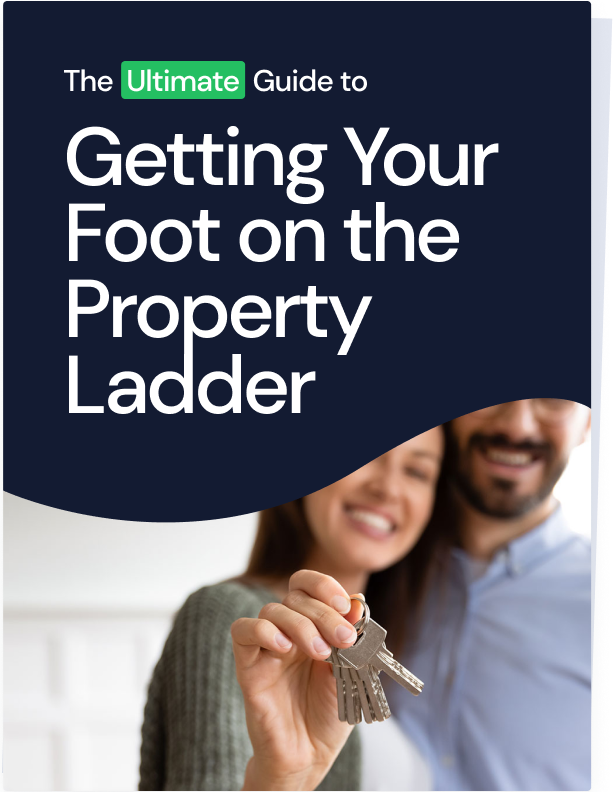 Ready, Set, Buy!

Learn everything you need to know about buying property – from choosing the right property and home loan, to the purchasing process, tips to save money and more!

With bonus Q&A sheet and Crossword!