To some people a home is priceless, containing memories – good and bad – photos, family heirlooms and the most important thing in the world, a good TV and living room. But the cold, black heart of the market doesn't care about all of this. Every property, big or small, old or new has a "market value", which is the price that would be negotiated between a buyer and a seller.
To you, you might just be comfortable offering the price on the sign out the front. But maybe you feel the home you're buying isn't worth what the real estate agent says it is, especially after house prices seemed to defy logic and expectation to actually rise overall in 2020, despite the worst economic conditions since at least the GFC.
This raises a few questions:
What determines a home's value?
How do you know the right price to offer?
Is it a good idea to offer below the listed price for a house?
And how do you go about negotiating a good price?
---
Buying a home or looking to refinance? The table below features home loans with some of the lowest interest rates on the market for owner occupiers.
Lender

---

Variable

More details

FEATURED

Online Exclusive

Up To $4K Cashback

Includes NOV RBA Rate Increase

loans.com.au – Variable Basic Cashback Home Loan (Principal and Interest) (LVR < 70%)

Immediate cashback upon settlement
$2000 for loans up to $700,000
$4000 for loans over $700,000

Variable

More details

FEATURED

Refinance Only

Apply In Minutes

Unloan – Variable Rate Home Loan – Refinance Only

No application or ongoing fees. Annual rate discount
Unlimited redraws & additional repayments. LVR <80%
A low-rate variable home loan from a 100% online lender. Backed by the Commonwealth Bank.

Variable

More details

FEATURED

Up – Up Home Variable (Principal & Interest) (LVR ≤ 90)

Up is 100% owned by Bendigo Bank.
Up to 50 offset accounts
New joiners get $10 by signing up to the app using code UPHOMESAVINGS. (T&Cs apply)
Immediate cashback upon settlement
$2000 for loans up to $700,000
$4000 for loans over $700,000
Important Information and Comparison Rate Warning
Factors that affect home value
There can be a huge range of factors that can influence a property's value, including, but not limited to:
Surrounding homes: the quality of nearby homes can improve another home's location, and things like neighbourhood unemployment rates and crime statistics can also have an impact.
The location: as they say in The Castle, "location location location". A house next to a chainsaw factory far from the city will likely be much cheaper than if that same house was in a quiet leafy inner-city street near shops and schools. Nearby amenities and things like public transport can have a big impact on a home's value.
The size of the home and the amount of usable space: how many rooms the house has and things like yard space are also critical factors in valuing a property.
The age and condition of the home: a newly constructed home will likely fetch a higher price than a similar house in the same location that hasn't been maintained in years.
Any upgrades that have been made: renovations can add value to a home – for example, a new lawn can add as much as $110,000, according to Raine & Horne Real Estate. High-tech gadgets, such as smart home technology, can also add value to a home by making it more appealing to younger buyers. Energy-efficient homes can also be a bit more expensive due to the savings they can provide over the years.
The strength of the housing market: people are less willing to buy in a struggling economy, which can decrease house prices, while a booming economy means more Australians can afford a property, boosting prices on average. The performance of the real estate market locally can also impact how much the property is worth, and values can fall if there's little demand for homes in the area.
Interest rates: low-interest rates make repayments cheaper, meaning more people can afford homes which can cause prices to rise, and vice versa.
---
Keeping these factors in mind when searching can help you get a good price on a property.
David Hyne, director of national valuations firm Herron Todd White, told Savings.com.au some people might not be aware of the factors influencing a property's value.
"A property is valued based upon direct comparison with sales of similar properties that have sold within a similar time frame or market as the valuation date. The role of the valuer is to interpret the market in accordance with the local market evidence that indicates what an informed buyer /seller would be prepared to pay/sell in the current market," he said.
"An informed buyer/seller that has educated themselves in the happenings of the local market should be aware of most factors.
"However, it can not be underestimated that the varying markets across Australia have their own unique drivers/preferences that have a proven history and performance that makes them unique in that market."
Is the listed price actually what the home is worth?
The listed price seen on real estate websites or quoted by an agent is not necessarily the same thing as the home's market value.
According to Domain's December 2020 House Price Report, the median capital city home price was almost $853,000 while the median unit price was $574,245. Those are respective yearly increases of 5.8% for houses and 0.9% for units.
| | | | |
| --- | --- | --- | --- |
| Capital City | House Price | Unit Price | Year-On-Year Gain (House/Unit) |
| Sydney | $1,211,488 | $729,840 | +6.7% / -0.3% |
| Melbourne | $936,073 | $569,677 | +3.9% / +2.5% |
| Brisbane | $616,387 | $395,677 | +5.6% / -3.0% |
| Adelaide | $574,264 | $350,122 | +6.1% / +13.5% |
| Canberra | $855,530 | $485,410 | +9.1% / -1.3% |
| Perth | $563,214 | $347,585 | +6.3% / +4.4% |
| Hobart | $564,091 | $432,552 | +12.4% / +2.5% |
| Darwin | $533,845 | $285,539 | +3.6% / +7.5% |
| National | $852,940 | $574,245 | +5.8% / +0.9% |
Source: Domain
This is quite a lot, and as a median price, it's not uncommon to see prices much higher or lower. Sydney, as you can see, has an average price of more than $1 million.
According to Mr Hyne, the listed price is not always the true value of the property.
"There are varying reasons why a property is listed for a certain price. Not always is this pricing arrived at by prudent evidence," he said.
"Vendors can have unrealistic expectations due to their own personal bias or emotional attachment to the property. Sometimes vendors can become more realistic as they are conditioned from market and buyer feedback.
"Alternatively, a low price may be quoted on a particular property in the lead up to an auction, which some may say is the result of a marketing agent encouraging interest in the property, alternatively this 'low price' may also be the result of market feedback on open houses etc which intending buyers are providing."
So there are sometimes discrepancies between what a home is listed for and what's it's truly worth. But how can you find that out?
How to decide what to offer on a house
Assuming you've got your finances in order and have made your mind up about buying, then you can decide on your offer. And this offer doesn't always have to be the asking price listed by the seller. It can be lower or even higher than the listed asking price in some cases, if you feel you can more quickly secure an undervalued property by high-balling.
If you back your own judgement, then great, make an offer of whatever value you see fit. But if you aren't confident in your own ability to accurately judge the value of a property compared to the asking price then you can enlist the help of a property valuer.
What's a property valuer?
Property valuers are responsible for carrying out inspections of residential and commercial properties to determine their current market value. They basically look at all of the things listed above in the "how is a home's value determined" section and give a final number, which may be different to the listed price, which is called a property valuation or appraisal.
Property valuers need to have a 'certified practising valuer' accreditation and superior market knowledge of certain property markets, so any old schmuck can't become one overnight. They can be used by both vendors (to get the seller the best price for the home) as well as buyers (to make sure they're not ripped off).
Mr Hyne (who is a certified valuer himself) says there are benefits for both sellers and buyers to using a property valuer.
"If you are an investment or owner occupier buyer entering into a market that you have little knowledge – I highly recommend the services of a valuer with suitable local knowledge," Mr Hyne said.
"I have witnessed first hand the losses that buyers have made into some of the more highly volatile markets, on the basis of advice that has only benefited the person giving the advice. It is not a particularly good feeling reporting back to a buyer now at a stage of looking to sell that they can expect 30% less than what they paid when it was avoidable in the first instance.
"It can be life-changing for people. Unfortunately, market commentary on the property market is very general in nature and can be easily misinterpreted."
So a property valuer can tell you when a house is over or undervalued. But is it always a good idea to actually make an offer below the asking price?
When should you make an offer below the asking price?
While making a low-ball offer on a house is tactic some people employ, it can backfire if:
The market is particularly hot
The home is desirable
The home is rare or unique
Other bids have already been made
On the other hand, you might want to consider making a low-ball offer if:
The property is poorly presented with little to no advertising
The home has structural issues that haven't been noted
No one shows up to auctions/inspections
The property market is falling
Here are some common defects you can look for.
While you can make an offer that's any amount below the asking price, the lower you go the higher the chance the seller will reject your offer. It's generally recommended that you stay within 5-10% of the asking price, although if either your own research or a property valuation reveal the house is glaringly overpriced there are instances where people have successfully offered up to 25% less.
Buyer's Agent John Rowell suggests "running your own race" when deciding when the right or the wrong time to make a lowball offer.
"Having a well-informed position on market value and the state of the local market is key here, not the asking price. Make an offer based upon where you see value," Mr Rowell told Savings.com.au.
"But you should seek to verify your position with a valuation from a qualified property valuer or an appraisal by engaging a buyer's agent."
Mr Rowell also said there are other factors to consider.
"These are: how popular that particular property is during the open inspections, the amount of stock on the market, how close to market the property is listed at, the discount rate and the median days on the market for that particular suburb."
How to negotiate a house price
There's often merit to making a low-ball offer and by employing hard negotiating tactics. Recent research from the Harvard Business Review titled How to Negotiate Nicely Without Being a Pushover found 'nice' communication styles yielded worse results than 'tough and firm' language. According to the research, the warm and friendly negotiators ended up paying 15% more for the same item compared to tough and firm negotiators.
An example of the different communication styles used are seen below, where customers looked to buy an item at 80% of its listed purchase price:
| Hey there. So I'm looking at this beautiful sugar bowl, which I would love to have to complete my set. If you'd be willing, I can offer $250 for it. Please let me know! | Hi! I want to buy this sugar bowl from you, and I can offer you $250 for it. Do we have a deal? |
| --- | --- |
However, it would be pure naivety to assume this same tactic would work for buying a house. Houses are very different to sugar bowls after all: they cost more and a single house has much lower supply than a consumer product that can easily be replicated.
According to Mr Rowell, one of the best ways to do so is to make an offer within what he calls "the circle of interest".
"When negotiating you must have meaningful conversations; you must converse with substance. To do that you need to be genuine, have a realistic offer and know the state of the market," he said.
"If you are in a premium area, which is where you should be for a long term conservative investment, you're not going to pick up a bargain with a low-ball offer.
"But, with a good amount of research, you can get the right property for the best price, without overpaying."
Some other tips for negotiating an offer below the asking price include:
Bring up recent comparable sales: If similar houses in the area have sold for less, come armed with this knowledge when making an offer.
Find some negatives: Although no one likes a negative Nancy, you're not here to be nice, you're here to buy a house. if you spot some negatives that aren't listed by the agent (like noise pollution, leaky pipes or a poor paint job), make a note of this when explaining why your offer is lower. If you really want to play hardball, mention these things when other prospective buyers are around.
Find out why it's being sold: As an example, if the homeowner is in a hurry to sell because they're moving away, they might be more willing to accept a lower offer just to get it out of the way.
Be prepared to walk away: Don't let your emotions get the better of you – buy with your head and not your heart. If a property is too expensive, walk away, and make sure you've looked at some other properties.
Be ready to buy: Being confident and ready to make a purchase gives the impression you're serious about your offer, which might make them more likely to consider your offer and not view you as a window shopper.
If you don't want to do all of this yourself, a buyer's agent can do the negotiating on your behalf.
What is a buyer's agent and how can they help?
A buyer's agent is to the buyer what the real estate agent is to the seller – while a real estate agent helps a homeowner sell a property, a buyer's agent helps a buyer (in this case you) purchase one. They can negotiate a sale on your behalf, and can even find a suitable property for the more hands-off buyer's.
Like a property valuer, buyer's agents are required to undergo specialised training. They must be licenced from the Office of Fair Trading of the state or territory in which they work, and because of this they can have comprehensive experience and knowledge of the area you're trying to buy in.
In the opinion of Mr Rowell, the greatest value a buyer's agent will provide is third party negotiation and a genuine and trusted relationship with the leading agents in the area.
"These are the areas in which your buyer's agent will save you time and money," he said.
"Further, you won't buy a lemon. I have had clients wishing to make a strong offer on particular properties until due diligence and research indicated the amount of council infrastructure beneath the property, drain holes covered by garden features or simply a realistic understanding of market value.
"A good buyer's agent will facilitate the entire journey, and it is a tricky one."
He also said a good buyer's agent is the only type of person in your corner, apart from a solicitor.
"When you buy in premium areas you're going up against some of the nation's best-selling agents. Doing so without professional representation may not be in your best interests."
There's no set rule to how much a buyer's agent costs:
Some charge a fixed rate
Others charge a percentage of the house's purchase price
Most charge an upfront retainer fee
Making an offer on a house – what's the process?
One of the most common ways of making an offer on a house is via private treaty – that's where you (or a buyer's agent) makes an offer in writing to the seller on a property that's listed for sale. These negotiations typically occur via a real estate agent but not always. Another common way is through a property auction, where, after formally registering as a bidder, you can bid among other interested parties for a price that either matches or exceeds the reserve price.
When making an offer via private treaty, it's generally best to make an offer in writing instead of verbally. The negotiation process begins when you first meet an agent, and there are generally two types of offers:
Conditional offer: a binding contract to buy the property, where the buyer has the legal right to break the contract if certain conditions are not met.
Unconditional offer: a contract with no conditional clauses, where the buyer must settle the property and cannot be terminated halfway through unless there are exceptional circumstances.
Unconditional offers are an outright offer to buy the property, so you should be 100% sure it's the property you want to buy and have your deposit ready.
You also should consider getting either pre-approval or full finance approval prior to making an offer.
Getting pre-approved for a home loan can help
Knowing your upper limit via pre-approval can help you when making an offer for a home, as you know to walk away if a seller asks for more than this. It's also possible that a seller will take you more seriously as a buyer if you have pre-approval since you've already spoken to a lender.
Home loan pre-approval, also known as conditional approval, is when a lender gives you an approximation of how much you can borrow for a home loan, based on your current financial circumstances. For example, a lender could take a look at your salary, your assets (like shares), your rental income, your genuine savings and your liabilities and determine you can afford a loan of $500,000. They'd then pre-approve you for this amount before settling a loan, which means you can use this knowledge of your repayment capabilities before buying.
Savings.com.au's two cents
You don't always have to offer the asking price on a house, although you might want to if you really want that house or are just keen to get the whole thing done. But buying a house is a huge investment, and it's often worth trying to shave off some thousands from the final price. This is especially true when you consider that the more you pay for a house the more you pay in interest.
Let's compare a $30,000 difference in price ($500,000 vs $530,000) and how that can affect repayments on the same home loan (2.50% p.a. interest rate, no monthly or ongoing fees, principal and interest repayments, 30-year loan term).
$500,000 loan
$530,000 loan
Monthly repayments
$1,976

$

2,0594

Total interest paid
$211,218
$223,891
Total repayments
$711,218
$739,666
Calculations made using Savings.com.au's Home Loan Comparison Calculator.
In the example above, you can see you're paying much more than you should. By knocking a few thousand off the purchase price of a home you can save tens of thousands over the life of your home loan, and it also means your deposit counts for more. It could be the difference between your loan-to-value ratio (LVR) being above or below 80%, potentially helping you avoid Lenders Mortgage Insurance.
When it all comes down to making the offer though, you don't have to do it alone. There are buyer's agents, property valuers and even mortgage brokers who can help you identify a good value home, guide you through the buying process and take care of your home loan for you. If you need help with all of this, professional help is out there.
Photo by Bonnie Kittle on Unsplash. Originally published November 2019.
---
---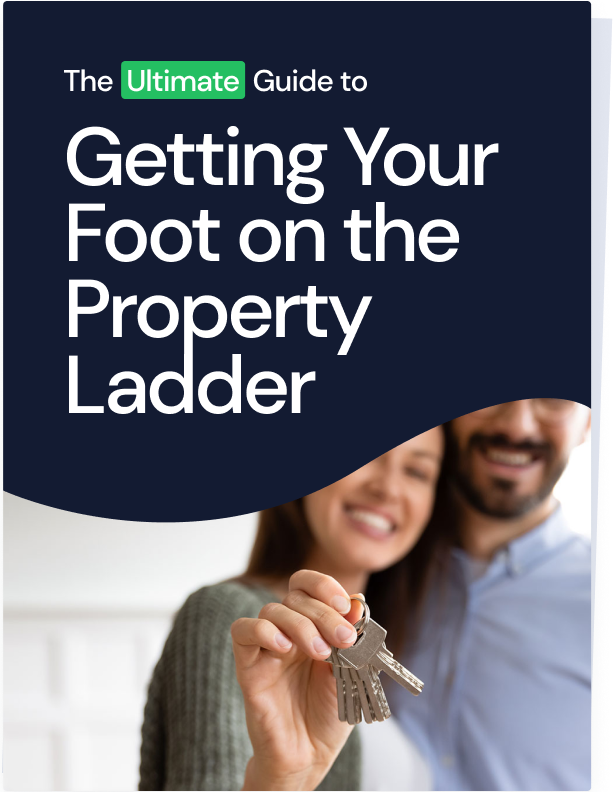 Ready, Set, Buy!

Learn everything you need to know about buying property – from choosing the right property and home loan, to the purchasing process, tips to save money and more!

With bonus Q&A sheet and Crossword!