There is a seemingly endless list of fees, checks and inspections to carry out when buying a home, and property surveys probably don't even make the top ten for things people consider important.
Of course, that doesn't diminish their importance. If you want to certify that your home is what you paid for and is legally above board, a property survey could be just the ticket.
Buying a home or looking to refinance? The table below features home loans with some of the lowest interest rates on the market for owner occupiers.
Lender

---

Variable

More details

FEATURED

Online Exclusive

Up To $4K Cashback

Includes NOV RBA Rate Increase

loans.com.au – Variable Basic Cashback Home Loan (Principal and Interest) (LVR < 70%)

Immediate cashback upon settlement
$2000 for loans up to $700,000
$4000 for loans over $700,000

Variable

More details

FEATURED

Refinance Only

Apply In Minutes

Unloan – Variable Rate Home Loan – Refinance Only

No application or ongoing fees. Annual rate discount
Unlimited redraws & additional repayments. LVR <80%
A low-rate variable home loan from a 100% online lender. Backed by the Commonwealth Bank.

Variable

More details

FEATURED

Up – Up Home Variable (Principal & Interest) (LVR ≤ 90)

Up is 100% owned by Bendigo Bank.
Up to 50 offset accounts
New joiners get $10 by signing up to the app using code UPHOMESAVINGS. (T&Cs apply)
Immediate cashback upon settlement
$2000 for loans up to $700,000
$4000 for loans over $700,000
Important Information and Comparison Rate Warning
---
What is a property survey?
A property survey identifies the exact physical, geographical, and legal boundaries of a home and the condition that it's in.
They are completed by a property surveyor, typically within 30 days of a property being built, who determines things like the land area and outline boundaries.
If you're building a home it's advised you get a property survey prior to the build to identify any potential issues with the land.
It's not a legal requirement to get a property survey at any point in the build or buy process but it's highly recommended you do.
Property surveys can act almost as a fail-safe, as you can't get a refund or warranty on your home.
---
Why might you need a property survey?
There are a number of immediate and future scenarios where a property survey is necessary.
To get what you paid for
With a home almost certain to be the most expensive purchase you'll ever make, you're probably going to want it to be exactly what you paid for.
A property survey will give you a detailed rundown of the condition of the home and whether it is indeed what you paid for.
It'll outline any structural faults, if any major repairs are needed, and if the home is at risk of flooding or bushfire damage.
It can also break down the physical characteristics of the home, from the type of bricks used to the thickness of the windows.
When you buy a home, you're accepting ownership of the home in the condition it's in, so a property survey can prevent any nasty surprises.
Should there be an issue the survey finds, you can immediately raise it with the appropriate party, instead of having no recourse later down the track.
Property boundaries
We all dread moving into a home and next to 'THE NEIGHBOURS FROM HELL' we so often see on early-evening free-to-air TV.
Hopefully, it won't happen to this degree, but if you start building a fence on what your neighbour thinks is their land, they're probably not going to be happy.
A property survey will tell you exactly where the boundaries of your property are. This is important for erecting fences and fence extensions, like in the above example.
But it's also vital for when you buy or build the property. A property survey will tell you if the boundaries of the land are what you paid for and in extreme scenarios, if it's on the right block of land.
Property boundaries are also important for home extensions, as council regulations stipulate a structure must be at least a metre away from the boundary.
Once a property survey is completed and the boundary lines determined, it becomes a legal boundary and can't be disputed.
Subdivision regulations
It's not uncommon for people to buy a home with the purpose of subdividing it at a later date, either for investment or for family.
However, unbeknownst to you, council regulations may prevent you from doing this, as rules differ between different states and territories.
A property survey will unearth any regulations pertinent to you, at which point you can alter your plans or contact the council, if necessary.
Zoning regulations
Zoning regulations define how a property can be used, whether that's for residential, agricultural, industrial or commercial purposes.
If you plan to convert your home into a place of business, a farm, or a box factory in a few years, a property survey can tell you whether that's permitted.
It'll provide specific details about how the property can be used in each circumstance, which is important because there can be serious penalties and legal consequences for violating zoning rules.
Existing easement identification
A property survey will identify any underground pipes, water mains, electricity, phone, or gas cables running under your property.
For obvious reasons, this is vital knowledge if you plan to undertake any sort of construction.
Utility companies may also need to access your land, which is their right, which is also important knowledge to a prospective homeowner.
Easements aren't shown on a deed, but a property survey will reveal them.
Legal disputes
A property survey gives you a plethora of information about the property, its geography, and the boundaries upon which it is contained.
Should you have any issue with the home, of which there could there be plenty as evidenced in all the above examples, a property survey can be extremely important in a legal dispute.
Although it's not an all-encompassing legal safety net, it can provide significant peace of mind.
---
How much does a property survey cost?
According to data from ServiceSeeking.com.au, the average cost of land surveying in Australia is around $165 an hour.
This can differ greatly depending on where you are though. In Queensland, the average land surveying rate is about $95 an hour, while in Victoria it's around $165 an hour.
It's also influenced by the property itself. Should the property be in a location which is not easily accessible to vehicles, it will cost more. Larger properties will also cost more, as will properties with irregular borders, compared to rectangular ones. Properties with tough terrain, lots of trees and foliage, and large areas will also cost more so they will take longer to survey.
---
Savings.com.au's two cents
Although not a legal requirement, it can be extremely worthwhile getting a property survey completed.
Houses are expensive and knowing if it's what you bought, and how and what you can use it for is vital information.
A property survey can also be extremely helpful in legal disputes, as well as affording you peace of mind of the details of your property.
Photo by Glenn Carstens-Peters on Unsplash
---
---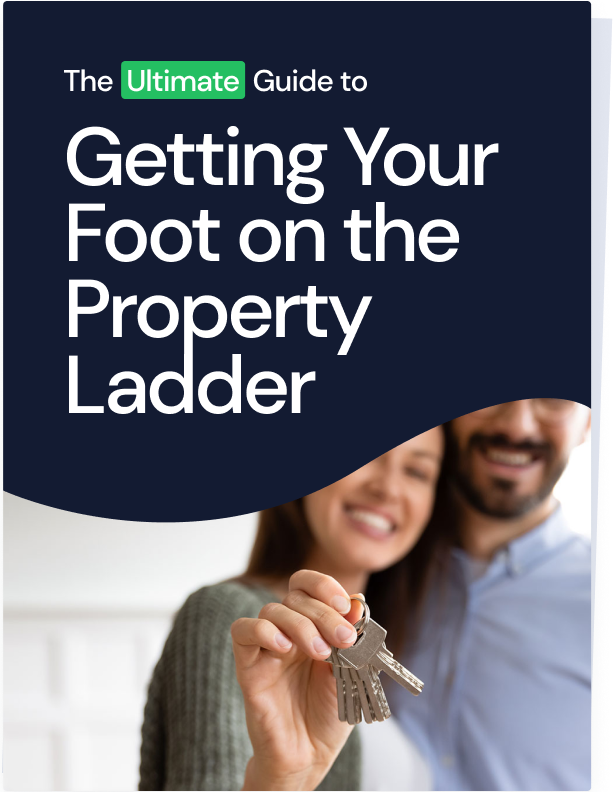 Ready, Set, Buy!

Learn everything you need to know about buying property – from choosing the right property and home loan, to the purchasing process, tips to save money and more!

With bonus Q&A sheet and Crossword!