WeMoney's Financial Wellness Survey reveals over half aren't confident with their current financial situation.
Social financial wellness platform WeMoney surveyed 1,046 Australians to uncover their thoughts about money and gauge their overall sense of financial wellness, with 36.8% of respondents describing their financial situation as "just surviving."
Heading into 2022, the cost of living and rising property prices are the top two financial fears for Aussies, with data finding 29.7% of respondents are living paycheque to paycheque.
The report also found that 40% of Australians don't have an emergency fund, while nearly 30% of Aussies don't plan ahead for big financial expenses or opportunities.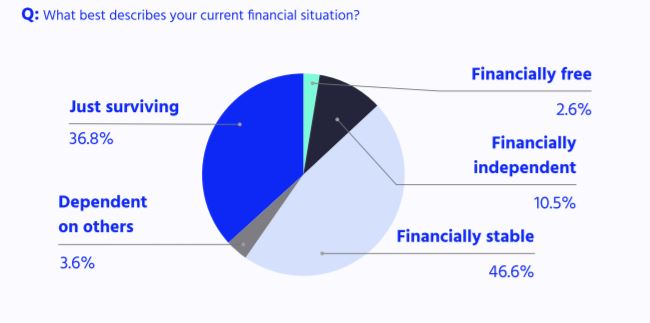 Source: WeMoney
WeMoney's Founder and CEO, Dan Jovevski, said the findings were concerning.
"Clearly the pandemic has impacted many people's finances, and this was born out in a high percentage of people who were anxious about their current and future financial positions," Mr Jovevski said.
"On a positive note, while property prices are still a concern, the great Aussie dream of home ownership remains strong and saving is on the agenda for almost 60% of respondents in 2022."
While demand is high, the goal seems out of reach for most, with 85% reporting that housing is unaffordable.
BNPL and crypto full steam ahead
Mr Joveski said cryptocurrency popularity is on the rise and here to stay.
"The survey also confirmed how far crypto has come in the common consciousness of Aussies. We believe this trend is only going to get more popular," he said.
The report found that more than 70% have used a BNPL product before, with 46.5% of Australians having two or more active accounts.
"The future of finance is upon us with Crypto and NFTs (42.6%) being more popular than traditional stocks (36.7%)," the report read.
Almost 30% believe that crypto will replace traditional finance.
This evidence reinforces the government's move to regulate the sectors in 2022.
On Wednesday, Treasurer Josh Frydenberg unveiled the Federal Government plan to implement a plan to overhaul Australia's payments system and regulate financial technology organisations.
"We've clearly hit the tipping point where crypto is becoming more mainstay by the minute as even some Australians old and more traditional institutions adopt crypto in their banking apps," WeMoney's report read.
This comes after Commonwealth Bank launched its own crypto wallet, which many pundits say puts the blockchain into the mainstream.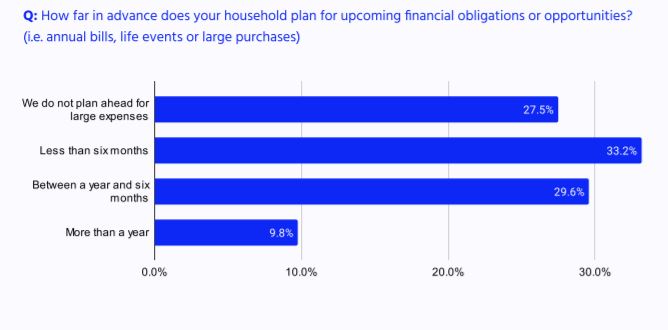 Source: WeMoney
---
Latest Articles