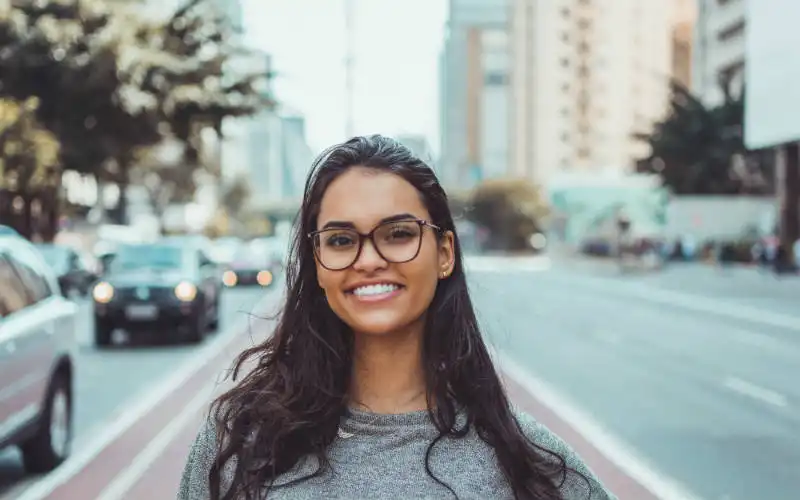 Photo by Daniel Xavier from Pexels
We're living in a time where Queen Elizabeth uses Instagram, kidneys can be delivered via drone, and an ex-reality TV star can be president - but when it comes to achieving financial equality for women, we're still behind the eight ball.
We've made leaps and bounds in some areas, but women still retire with 47% less super than men, earn on average $242 per week less than men, and are less comfortable investing than their male counterparts.
According to a recent study by ANZ, women are also less likely to consolidate their superannuation, less likely to focus on paying off their home loans and would rather go to the dentist than think about their finances.
CEO of The Positivity Institute and ANZ financial wellbeing ambassador Dr Suzy Green says the relationship between women and money isn't as strong as it should be.
"Women know that prioritising their finances is the ultimate symbol of power and independence. Yet all too often, I see women sell themselves short, preferring to leave their financial wellbeing to someone else or another time," she said.
"This International Women's Day take the time to ask yourself tough questions - do you know how much you saved last year?"
So in light of this year's theme #eachforequal, we take a look at five ways women can put a (well-heeled) foot forward and take control of their money.
Build a savings buffer
This wouldn't be Savings.com.au if we didn't tell you to start building up your savings. Even if you aren't saving up for anything in particular, it's still a good idea to have some money set aside for an emergency.
In the wake of the most recent Reserve Bank interest rate cut, there are still some high interest rate savings accounts on the market, as well as high interest rate term deposits if you'd rather lock your money away.
The table below displays a snapshot of savings accounts with some of the highest non-introductory interest rates on the market.
Check your credit report
A quarter of Australian women don't know what a credit score is, while 65% have never checked their credit report, according to CreditSmart.
That's despite the fact women generally have better credit reports than men, according to a recent report by Credit Simple.
Your credit report plays a pretty big role in helping lenders decide whether or not to lend you money for a loan, because it's an indication of how risky you are as a borrower. The higher the score, the better a borrower you're generally deemed to be.
The good news is that it's really easy to find out what your credit score is, and you can check it for free online. Read about how to check your credit report here.
Get super picky
Turns out retirement isn't so super for women, with the average woman retiring with $80,000 - 47% less than what men retire with.
That's according to a study entitled Not So Super, For Women, which also found that at age 25, women have similar superannuation balances as men, but their balances are 30% lower in their mid 30's.
Not only are women retiring with less than men, but they're also living longer according to co-founder and CEO of Australia's first super fund for women Verve Super, Christina Hobbs.
"This means women will spend more years of their lives in retirement, and so they must target a higher level of savings than men," she told Savings.com.au.
But when it comes to superannuation, women are shooting themselves in the foot by being 7% less likely to consolidate their super than men, according to an ANZ report.
Consolidating your super is a start, but the founder of Women with Cents Natasha Janssen also told Savings.com.au women also need to get picky when it comes to choosing a super fund.
"One of the top things women should look for is a super fund which is transparent with the way it invests your money," she said.
"If you call your super fund you should be able to receive a clear and direct answer as to specifically which companies or which assets your money is invested in."
"Once you have found a super fund that fits the bill of what you're after, then it is time to compare which super fund will deliver the services you are after and invest your money in the way you want, for the most competitive fee."
Start investing
Almost half of women say a "fear of losing money" has held them back from investing in the stock market. Sound familiar?
A study of over 800+ women from corporate women's news publication Women's Agenda and online investment adviser Stockpot found that the biggest barriers to investing for women were a perceived lack of money to invest with, a fear of losing money, lack of knowledge, and a lack of confidence.
Stockspot Head of Advice and Customer Care Sarah King said these barriers present a lost opportunity for women to make the most of their savings and help bridge the superannuation gap.
"These barriers, perceived or otherwise, are concerning, given women are already disadvantaged when accumulating wealth and establishing financial freedom," she said.
"It's common knowledge that women retire with significantly less superannuation than their male counterparts… any gaps in investing could signal missed opportunities for women to help bridge this divide."
Investing doesn't have to be scary, especially with the rise of micro-investing apps like Raiz which allow you to invest with the leftover change in your wallet. Perfect for newbies.
We could wax lyrical about how to invest here, or we could just point you to our beginner's guide to investing.
Get financially lit(erate)
A recent HILDA survey found a striking gender divide in the financial literacy levels of men versus women, with only 35% of women being able to correctly answer five money-related questions compared with 50% of men.
Another survey by Commonwealth Bank found that over 56% of women under the age of 24 are confused by all the financial products and services available, while 30% of women under the age of 35 find managing their finances very boring.
In 2020, there's no excuse for burying your head in the sand, especially when there are so many online resources and podcasts (like my personal fave She's On The Money) that make the sometimes complex world of finance easy to understand.
And even if you'd rather go to the dentist than read the fine print on your car loan, understanding how financial products work will give you the confidence to make better decisions about your money.
This is where Savings.com.au comes in. We've written tons of guides that break down complex financial topics (like quantitative easing), plus we've collated just about every financial tip and trick in the book to help you make better financial decisions.
We've also got plenty to say about what's being said in the news, and how it will affect everyday Australians.
---
Latest Articles