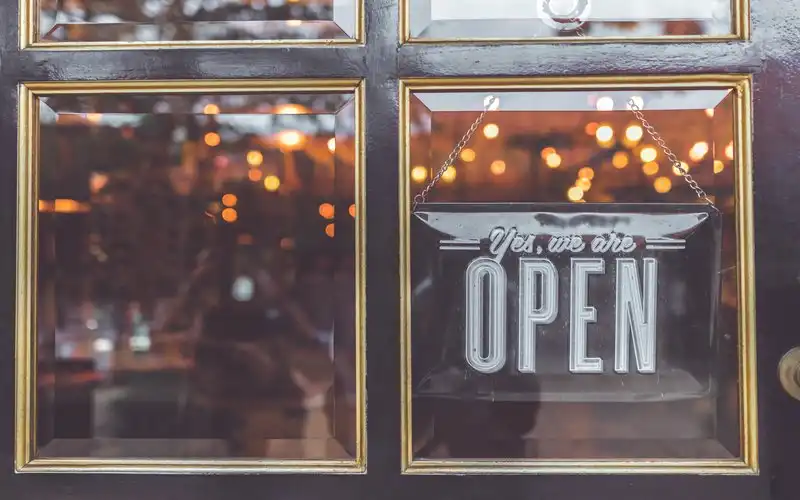 Photo by Artem Beliaikin on Unsplash
After a six-month delay open banking has finally launched, so how will it affect you?
Open banking, part of the Consumer Data Right scheme (CDR), works on the provision consumers own their own financial data, not the banks, so they can do with it as they please.
This data ownership is expected to make it easier for customers to change banks and find highly personalised products, as well as fuel competition in the banking sector which should, in theory, drive down prices.
Need somewhere to store cash and earn interest? The table below features introductory savings accounts with some of the highest interest rates on the market.
Lender

---

4

0

0

0

$product[$field["value"]]

$product[$field["value"]]

$product[$field["value"]]

More details

FEATURED

Savings Account (Amounts < $24k)

0

200

0

$product[$field["value"]]

$product[$field["value"]]

$product[$field["value"]]

More details

PremiumSaver (Amounts < $250k)

3

0

0

0

$product[$field["value"]]

$product[$field["value"]]

$product[$field["value"]]

More details

0

10

0

$product[$field["value"]]

$product[$field["value"]]

$product[$field["value"]]

More details

4

0

0

1

$product[$field["value"]]

$product[$field["value"]]

$product[$field["value"]]

More details

WebSavings Account (New Customer) ($2,000+)
Rates based on a savings balance of $10,000. Sorted by total interest rate. Refer to providers' websites for bonus rate conditions. Note that the base rate will apply once the introductory term has passed. Rates correct as of May 25, 2022. View disclaimer.
Treasurer Josh Frydenberg said Australians can expect more money in their back pocket as open banking is rolled out.
"The launch of the consumer data right is a significant milestone for the development of Australia's data economy," Mr Frydenberg said.
Wednesday's launch of open banking will allow big four bank customers to request their account and card data be sent to a third party accredited by the Australian Competition and Consumer Commission (ACCC).
The staggered rollout will see home loan data and personal loan data added in six months, and non-major bank data will be added six months after that.
ACCC Commissioner Sarah Court said consumers will save significant time and energy with CDR in effect.
"The Consumer Data Right gives consumers control over information banks already collect about them," Ms Court said.
"Importantly, from today, it allows consumers to share that data with other businesses, such as fintechs, that may be able to provide them more personalised services and competitive offers,"
Australian Banking Association Chief Executive Anna Bligh said open banking would ensure customers would get the best deals on their finances and provide greater access to their personal information.
"From today, customers will be able to give permission to accredited third parties to access their banking data while they search for a better deal on banking products," Ms Bligh said.
"This sharing of data is a watershed moment for competition in the banking industry and, in time, will enable every Australian to use their data for their own benefit.
"Customers can be assured that they will always be in control of how and when they share their data."
Consumers could save over $1,100 on new deals
Australian fintech Frollo is one of only two companies currently approved to access data under the new CDR system.
Gareth Gumbley, CEO and Founder of Frollo, said after investing in getting accredited, the next step for organisations was pulling the data and understanding how they could compete with it.
"Now that the Consumer Data Right is live, the next step for everybody is how to leverage the data for a competitive advantage," Mr Gumbley said.
"Given our experience testing alongside the banks, we're in a position to educate and guide other businesses looking to comply, compete, innovate and leverage the opportunities available under the system.
"While other financial organisations looking to get accredited will benefit from clearer testing and rule frameworks compared to our experience, it will still be a challenging process for them, which we can certainly help with."
The fintech, which boasts 100,000 users already, estimates consumers could save around $1,105 each year on mortgages, interest and credit card fees under the new system.
Loyalty to your bank could be costing your money.

From tomorrow, the new Open Banking initiative will make it easier for consumers to shop around for a better deal from their banks. @ChrisKohler #9News pic.twitter.com/WAxaa0yQlx

— Nine News Melbourne (@9NewsMelb) June 30, 2020
Commonwealth Bank (CBA), one of the big four banks available to utilise open banking, said the system would allow it to deliver greater industry-leading products and services to more Australians.
CBA's Group Executive of Retail Banking Services Angus Sullivan said it would continue to invest in the open banking regime to ensure it reaches its full potential.
"Coupled with the nation's most powerful Customer Engagement Engine and data capabilities, we will be able to provide new experiences to our customers," Mr Sullivan said.
"On top of existing features such as Benefits finder – which during coronavirus alone has helped 500,000 customers by connecting them to government money and rebates they are entitled to – we are investing to be able to roll out new initiatives in the future."
Post-COVID recovery held back by CDR rules
Open banking and the CDR hasn't come without a fair share of criticism.
The ACCC has come under scrutiny for its six-month delay of the roll-out and the fact that only two companies have been approved to access customer data.
But the ACCC said another 39 businesses have started the approval process, with up to 12 more data recipients ready to go by September.
Ross Sharrott, founder, CTO, and Executive Director for Moneytree Australia, criticised the CDR's draft rules which do not allow data to be disclosed to accredited data intermediaries.
Mr Sharrot said delaying data intermediaries involvement meant fewer participants would come on board and would slow innovation.
"The delay is particularly disappointing given that greater participation in the CDR, aided by intermediaries, could assist Australian consumers and businesses in the post-COVID-19 recovery," Mr Sharrot said.
"By providing lenders with automated and accurate data over and above what is available on credit scores, data intermediaries can help improve the flow of credit to Australians at a time when it is needed most and minimise the potential risk of fraudulent activities.

"For people to derive the greatest value from open banking, they need to have the ability to share their data with intermediaries at their discretion which will help them compare offers, access cheaper products and switch to new services."
---
Latest Articles