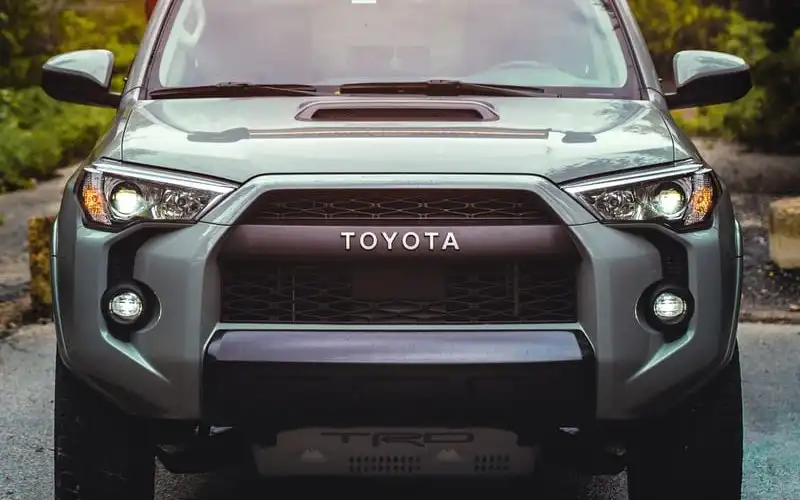 The latest car sales data shows 100,809 cars were sold in May 2021, up 68.3% compared to May last year.
The Federal Chamber of Automotive Industries' (FCAI) 'VFACTS' report shows utes and SUVs once again led the charge, making up more than three quarters of all new cars sold in May.
Toyota's Hilux was again Australia's top-selling car with 4,402 units sold in May, up nearly a quarter compared to May 2020.
The overall result was also 8.9% up on May 2019's figure.
FCAI chief Tony Weber said the industry is on track to sell more than one million cars in 2021.
"While we cannot be certain about the future economic impacts of the COVID-19 situation, businesses and households are showing their confidence by purchasing new vehicles," he said.
"I expect this situation will continue to improve in the second half of this calendar year as confidence continues to grow, coupled with incentives such as the extension of the depreciation allowance for business which was announced in the Federal Budget during the month."
---
In the market for a new car? The table below features car loans with some of the lowest interest rates on the market.
Approval in 24 hours
Balloon options to reduce repayments
No ongoing fees, no discharge fee
Rates based on a loan of $30,000 for a five-year loan term. Products sorted by advertised rate. *The Comparison rate is based on a $30,000 loan over 5 years. Warning: this comparison rate is true only for this example and may not include all fees and charges. Different terms, fees or other loan amounts might result in a different comparison rate. Rates correct as of January 17, 2022. View disclaimer.
Big month for 'green' cars
There were 436 electric vehicle (EV) sales in May, up 323.3% compared to May 2020.
More than 7,000 hybrids were sold, up 117.3% on May last year, and there were 245 plug-in hybrids sold (PHEV), up 107.6% on May last year.
The figures were aided by sales of the facelifted Hyundai Kona, the MG ZS, which is one of Australia's cheapest electric vehicles, the Jaguar i-Pace, and other electric SUVs.
These results come after Victoria introduced a bill to charge a road tax on electric vehicles and hybrids, which was heavily criticised by the EV Council of Australia.
However, FCAI spokesperson Peter Griffin said the potential road use charge would have had no material impact on vehicles sold in May, and that FCAI would ultimately support the bill.
"The road use charge essentially forms part of a wider incentive package, including the commitment to infrastructure projects," he told Savings.com.au.
Another part of the 'incentive package' tabled is a $3,000 rebate for EV purchases.
The luxury car tax (LCT) threshold was also bumped up by more than $2,000 for fuel-efficient vehicles for the 2021-22 financial year, but Mr Griffin said it's still an unfavourable tax.
"Our view is that the LCT should be scrapped entirely... we have maintained it's an inefficient tax," he said.
"It's essentially a tax on technology, and removes incentives for car buyers who want the latest in safety and technology.
Toyota pays the most LCT out of all brands in Australia.
"When you think of luxury cars, other brands such as Mercedes-Benz and BMW more readily come to mind, not the Toyota Landcruiser... it's a tax on Australian industry," Mr Griffin said.
Australia's Top 10 Selling Vehicles - May 2021
Toyota Hilux - 4,402
Ford Ranger - 4,254
Toyota RAV4 - 4,014
Toyota Landcruiser - 3,399
Isuzu D-MAX - 3,058
Mazda CX-5 - 2,768
Mitsubishi Triton - 2,317
Toyota Prado - 2,214
Toyota Corolla - 2,190
Hyundai i30 - 2,127
Car rentals also bouncing back
Australia's rental segment continued to grow, with the year-to-date result up nearly 70%, while private sales were up more than 50%.
FCAI chief Tony Weber lauded the sector.
"The result also highlights the outstanding efforts by all parties in the supply chain in continuing to meet the demands of their of their customers in the face of ongoing challenges such as the shortage of microprocessors and shipping delays," he said.
However, it's not just the traditional rental segment growing - car sharing, too, is proving popular.
Research from Ultimate Driving Tours shows the 'car sharing' market is worth approximately $54 million, and that more than a third of car journeys will be car shares by 2030.
---
Photo by Jake Fagan on Unsplash