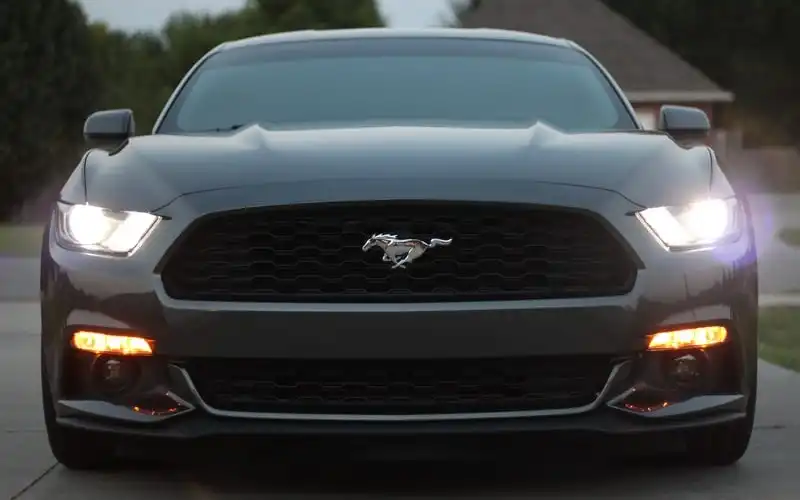 According to the latest data, December added to November's new car sales rebound, posting sales 13.5% higher than December 2019.
The Federal Chamber of Automotive Industries' (FCAI) 'VFACTS' report shows there were 95,652 new cars sold in December.
This adds to November's rebound of 12.4%, however the 2020 calendar year was still 13.7% down compared to 2019.
SUVs continued to dominate in 2020, claiming 49.6% market share, which when combined with light commercial (utes, vans), make up nearly three quarters of all new car sales.
In the market for a new car? The table below features car loans with some of the lowest interest rates on the market.
Approval in 24 hours
Balloon options to reduce repayments
No ongoing fees, no discharge fee
Rates based on a loan of $30,000 for a five-year loan term. Products sorted by advertised rate. *The Comparison rate is based on a $30,000 loan over 5 years. Warning: this comparison rate is true only for this example and may not include all fees and charges. Different terms, fees or other loan amounts might result in a different comparison rate. Rates correct as of January 22, 2022. View disclaimer.
Seven of the 10 top selling vehicles for the year were SUVs or light commercial vehicles (LCVs).
The top ten selling vehicles for 2020 were:
Toyota HiLux (45,176 sales)
Ford Ranger (40,973)
Toyota RAV4 (38,537)
Toyota Corolla (25,882)
Toyota Landcruiser (25,142)
Mazda CX-5 (21,979)
Hyundai i30 (20,734)
Mitsubishi Triton (18,136)
Toyota Prado (18,034)
Kia Cerato (17,559)
For December, the growth in car sales was led by SUVs and LCVs - up 24.1% and 21.6% respectively when compared with December 2019.
In contrast, passenger vehicles (sedans, hatchbacks) were down 11.1%.
For December, just two passenger vehicles made the top ten list - the Corolla and i30.
More SUVs and LCVs nudged their way in the top ten for the month - the Isuzu D-MAX and the Nissan XTrail - aided by new model releases in 2020.
Toyota Hi-Lux (5,572 sales)
Ford Ranger (4,265 sales)
Toyota Landcruiser (3,562 sales)
Toyota RAV4 (3,542 sales)
Toyota Corolla (2,516 sales)
Toyota Prado (2,500 sales)
Isuzu Ute D-Max (2,409)
Mazda CX-5 (2,060 sales)
Hyundai i30 (1,996 sales)
Nissan XTrail (1,822 sales)
New car sales data corroborates what has been seen in the used car market, with prices for used SUVs and utes being up to 45% higher than they were in 2019.
The positive turnaround in the new car market is a "great relief" according to FCAI chief Tony Weber.
"COVID-19 has brought a health crisis and a corresponding economic crisis to the world during 2020," he said.
"And along with the rest of Australia, automotive brands and their dealer networks have found the last twelve months an extremely challenging period.
"The automotive industry in Australia accounts for more than 60,000 employees, with over 4,000 dealerships across the country. The contribution made by these businesses is critically important to the economic wellbeing of communities across Australia."
---