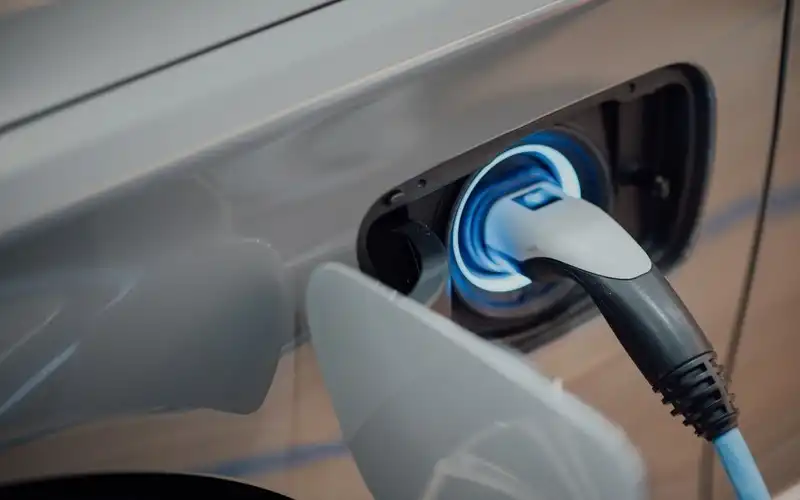 A new global body says fossil fuel car sales must end by 2035 to meet global emissions targets, but another report says electric cars could be much cheaper by then.
The International Energy Agency (IEA) said in its Net Zero by 2050 report that in order to reach that net zero target, a key milestone will be to have no new sales of internal combustion engine (ICE) cars by mid-next decade.
In addition to significantly increasing the current sales of electric vehicles (EVs), plus potential hydrogen vehicles, the report also calls for the installation of another 200 million EV charging units worldwide.
Electric car sales almost doubled globally in 2020, and now account for more than 4% of all passenger vehicles worldwide.
Australia however is well behind the global average, as the 6,900 EVs sold nationwide in 2020 account for less than 1% of total Australian car sales.
The government's projections say the share of electric vehicle sales in Australia will reach 19%-26% by 2030, which is far below the amount specified by IEA's report.
---
In the market for a new 'green' car? The table below features car loans with some of the lowest interest rates for fuel-efficient vehicles on the market.
Lender

---

Fixed

New

1 year

More details

FEATURED

Variable

New, Used

99 years

More details

Variable

New, Used

99 years

More details

Fixed

New, Used

99 years

N/A

More details

Green Fixed Rate Car Loan

Variable

New

99 years

More details

Discounted Green Car Loan

Fixed

New, Used

5 years

More details

Fixed Car Loan (with Low Emission Vehicle discount)

Variable

99 years

More details
Approval in 24 hours
No ongoing fees, no discharge fee
Flexible repayment options
*Comparison rates based on a loan of $30,000 for a five-year loan term. Warning: this comparison rate is true only for this example and may not include all fees and charges. Different terms, fees or other loan amounts might result in a different comparison rate. Rates correct as of August 15, 2022. View disclaimer.
Electric vehicles seen as too expensive - but that could be set to change
There are several reasons why Australia has been so slow at transitioning to electric vehicles, which as reported here, can be much cheaper in terms of charging and maintenance costs.
Aside from a lack of State and Federal Government subsidies to buy EVs, excluding the likes of the ACT, price is seen as a major barrier to buying by consumers, as is 'range anxiety' due to the absence of charging stations.
"EVs do remain more expensive, too, and the lack of government incentivisation – which can take various non-financial forms as well as financial – and the lack of infrastructure can impact on their appeal to the new alternative drive-train consumer," a Federal Chamber of Automotive Industries' (FCAI) spokesperson told Savings.com.au last year.
Related: Top five affordable electric cars in Australia
But new analysis by Bloomberg New Energy Finance (BNEF) finds EVs will be cheaper to make than ICE cars by 2027 at the latest.
This analysis was based on European countries however, many of which are currently seeing much faster EV adoption than Australia.
According to the report, electric sedans and SUVs will be as cheap to produce as petrol cars by 2026 and small cars by 2027, thanks to falling battery costs, new vehicle designs, and dedicated production lines.
It also found the early build-up of EV production and sales will be crucial to drive down costs and "generate consumer buy-in for further adoption in the future".
"EVs will be a reality for all new buyers within six years," Julia Poliscanova, senior director for vehicles and emobility at Transport & Environment (T&E) said.
This also depends on strong government support for EV adoption, something 65% of Australians seem to want.
However it remains to be seen if the same will apply down under, as there is very little government support available just yet, with some states like Victoria even introducing a world-first 'electric vehicle tax'.
"Unless the government takes action soon, Australian motorists will be faced with the choice between a limited range of second-rate petrol and diesel vehicles, or electric vehicles for which key infrastructure is missing," UQ Professor of Economics John Quiggin wrote in The Conversation.
"It's hard to work out why the government is so resistant to doing anything to help electric vehicles. Public support appears strong. There are no domestic carmakers left to protect."
See also: What to know about buying a used electric vehicle
---
Photo by Charlotte Stowe on Unsplash