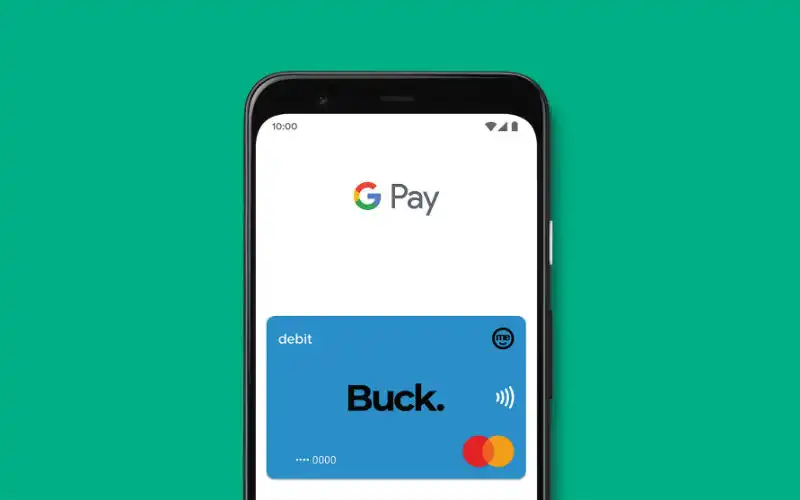 Image source: ME (supplied).
From today, ME Bank customers will be able to make contactless payments with their Android smartphone via Google Pay.
It's better late than never for ME Bank customers, with the bank joining the growing list of more than 70 banks, including the big four, in introducing the contactless payment system.
From today, customers of the bank will be able to connect their ME debit and credit cards to Google Pay for use in-store, online and via apps, both in Australia and for overseas online shopping.
The move comes at a time when contactless payments are surging in popularity thanks to COVID-19.
"Our customers are using cash less and contactless and digital payments more, so it makes sense for ME to increase the number of ways our customers can pay digitally with the addition of Google Pay," ME Group Executive Customer Banking Craig Ralston said.
Need somewhere to store cash and earn interest? The table below features introductory savings accounts with some of the highest interest rates on the market.
Since the beginning of the COVID-19 pandemic, ATM withdrawals by ME Bank customers have almost halved.
ME payment data reveals ATM withdrawals in the last six months (March-Aug 2020) declined by 45% compared with the six months prior.
The total amount withdrawn from ATMs by ME Bank customers also fell 31% over the same period.
"COVID-19 is accelerating the trend away from cash towards cards and digital payments," Mr Ralston said.
"ME customers using an Android device will now be able to use Google Pay to pay for things without touching PIN pads or handling cash."
It's not just the younger generation taking up contactless payments either: According to ME Bank, a 70-year-old customer recently told them her digital wallet is "very easy" to use.
How to set up Google Pay with ME
To use Google Pay, ME customers can simply hold their Android smartphone or compatible smartwatch near a payment terminal once Google Pay has been installed. To do this:
Open the Google Pay app
At the bottom, tap Payment.
Tap a card or payment account.
Tap Set up in-store payments
This is available on all Android devices that are running Android Lollipop (5.0) operating system or higher. Any ME Bank debit or credit card can be used.
Does ME Bank also offer Apple Pay and Samsung Pay?
ME Bank currently only offers Apple Pay and Google Pay.
As well as Google Pay, Apple Pay and Samsung Pay are two other major digital wallet platforms.
Samsung Pay isn't quite as popular as Google Pay and Apple Pay, which have over 70 and 80 banking partners respectively. Samsung Pay has just over 60.
---
Latest Articles