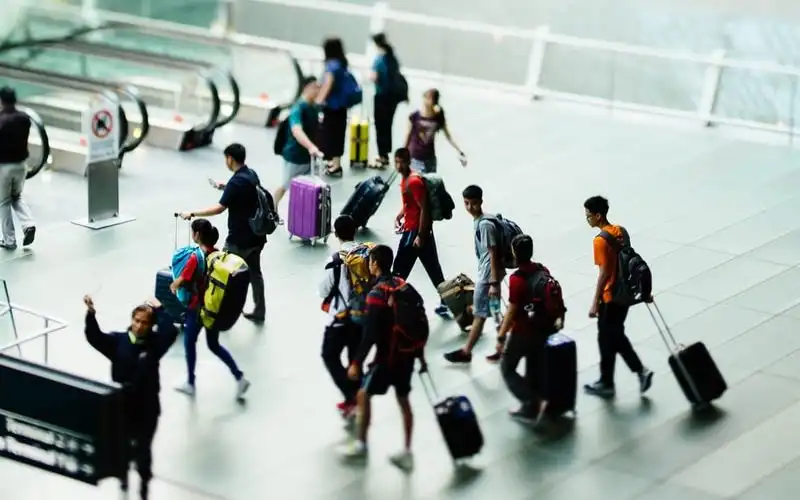 Photo by chuttersnap on Unsplash
Short term Chinese visitor numbers dropped 19.98% in January 2020 against the same time last year, according to data released today.
Short term visitors from China dropped from 128,800 to 105,400 in seasonally-adjusted terms, according to the Australian Bureau of Statistics (ABS) Overseas Arrivals and Departures data for January 2020.
Total visitor numbers from China also dropped 5.5% for short term, long term, and student arrivals.
Despite this drop in one of Australia's largest visitor nations, international movements rose 1.6% on the year, with much of the Chinese losses made up for by India, which saw a 10.9% increase in the total number of visitors annually.
International student arrivals in January were also up 1% on January 2019, but the ABS is expecting a drop-off in the following months due to the outbreak of coronavirus, or COVID-19.
"The outbreak of COVID-19 in early 2020 is expected to disrupt the movement of international students from China, particularly from February, due to the introduction of travel bans," the ABS report said.
"In 2019, China was the largest source country nationally. Educational exports are an important contributor to the Australian economy."
Despite the drop in Chinese arrivals, it still remains the second-largest contingent of visitors, with 112,700 movements in January.
The largest group were New Zealanders at 121,300, and in third place was the United States at 68,800.
The state that saw the largest increase in visitor movements on the year was Western Australia, with an increase of 24.5%, followed by Tasmania at 22.4%.
The ACT and NSW saw drops of 12.6% and 0.8% respectively.
Looking for a place to stash your savings? Below are some savings accounts with the highest interest rates in the market.
86 400 ditches international fee
Neobank 86 400 has today ditched its fee on international debit card transactions.
Previously, customers paid 1.5% when overseas, and from global vendors online, every time they purchased with their debit card.
This also applies to digital wallet purchases.
86 400 also does not charge fees for overseas ATM withdrawals, though the host ATM may still charge a fee.
This now makes 86 400's debit card comparable with other neobanks' cards.
For example, Up Bank has no international transaction fees, and slashed its overseas ATM fee earlier this year.
At the time of writing, the Australian Dollar is buying 62 US cents - an 11 year low.
---
Latest Articles