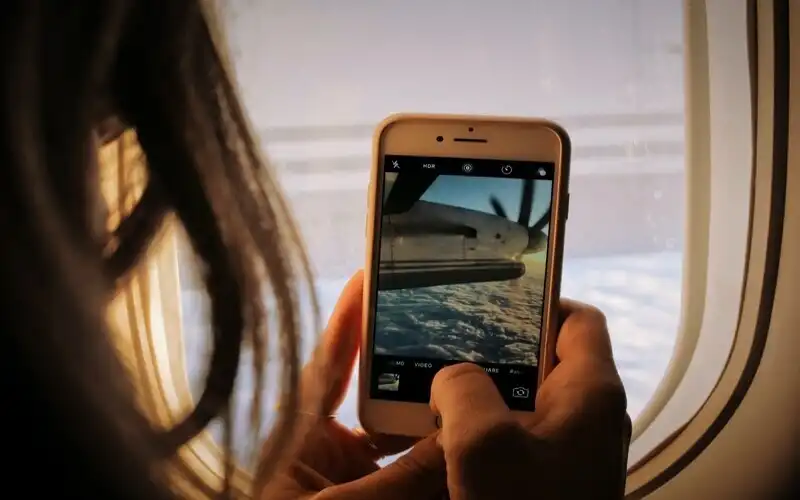 Spending on Boxing Day sales looks to have paled in comparison to Black Friday and Cyber Monday figures, new data shows.
Spending data released from Transferwise on Boxing Day purchases shows there were significantly fewer purchases made compared to the earlier spending bonanzas, with Transferwise reporting a 64% decrease in online sales in comparison to November's Black Friday and Cyber Monday.
The table below displays credit cards with some of the lowest interest rates on the market, disregarding any temporary promotional offers.
These two days of sales were heralded as being extremely important in leading Australia's post-virus recovery, and in November 2020 they helped spearhead a 7.1% increase in nationwide retail turnover month-on-month.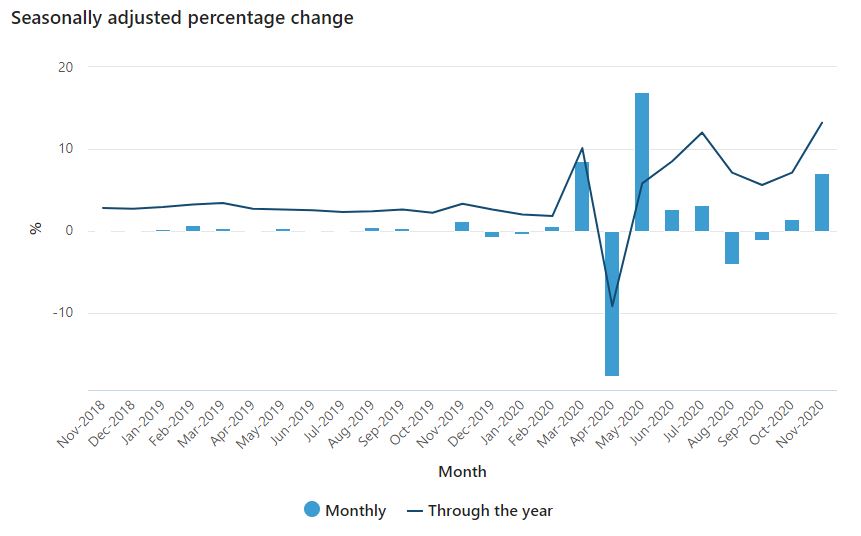 Source: ABS
However, with heavily discounted goods from these sales lasting throughout the month, Australians look to have taken a more cautious approach to spending on Boxing Day, according to TransferWise Australia Country Manager Tim Cameron.
"With restrictions as a result of the Northern Beaches COVID-19 outbreak and extensive End of Year sales, it made sense many opted to remain frugal on the day," Mr Cameron said.
"Shoppers had the opportunity to look around and not make impulsive boxing day purchases compared to the past, as the sales continued throughout December off the back of Black Friday and Cyber Monday and well into the New Year."
See also: How to responsibly use buy now, pay later over Christmas and New Years
Spending on flights and transport up significantly
That isn't to say we didn't spend any money last Boxing Day, far from it.
Many Australians are still primed to spend, as in the week before Christmas, another 22,000 Australians withdrew an average of $7,000 from their super before the scheme closed permanently.
Although the preliminary December retail data from the Australia Bureau of Statistics (ABS) due this month will reveal the true extent of our spending, Transferwise has already reported huge surges in certain categories on Boxing Day.
TransferWise saw a huge 171% spike in flight sales, a 122% rise in public transport spending, a 37% increase in car rentals and a 26% increase in car transfer services this Boxing Day compared to the entire month of December.
See also: Airfares could drop by 35% in a post-coronavirus 2021
In contrast, Black Friday and Cyber Monday's big sales were mostly consumer-centric:
Top four purchases made on the TransferWise debit card per sale day:
| Boxing Day 📦 | Black Friday 🛍️ | Cyber Monday 💻 |
| --- | --- | --- |
| +171% Flights | +1,313 % Beauty Shops | +72% Sports Stores |
| +122% Public Transport | +380% Appliances | +64% Motorcycles |
| +37% Car Rentals | +190% Camping | +47% Beauty & Care |
| + 26% Car Transfer Services | +128% Hotels & Lodging | +26% Gym Memberships |
Source: Transferwise
"The spike in transportation makes sense as many Sydneysiders and holiday makers fled the region to escape the 5-person to a household limit for New Year's Eve and return home to avoid border lockdowns," Mr Cameron said.
---
Photo by Patrick Tomasso on Unsplash