Buying off the plan comes with a mountain of risks, all of which have been heightened as a result of COVID-19 and the recession. We asked some experts whether you should ever buy off the plan, and what makes it so risky.
Looking to compare low-rate, variable home loans? Below are a handful of low-rate loans in the market.
Lender

---

Variable

More details

FEATURED

Online Exclusive

Up To $4K Cashback

Includes NOV RBA Rate Increase

loans.com.au – Variable Basic Cashback Home Loan (Principal and Interest) (LVR < 70%)

Immediate cashback upon settlement
$2000 for loans up to $700,000
$4000 for loans over $700,000

Variable

More details

FEATURED

Refinance Only

Apply In Minutes

Unloan – Variable Rate Home Loan – Refinance Only

No application or ongoing fees. Annual rate discount
Unlimited redraws & additional repayments. LVR <80%
A low-rate variable home loan from a 100% online lender. Backed by the Commonwealth Bank.

Variable

More details

FEATURED

Up – Up Home Variable (Principal & Interest) (LVR ≤ 90)

Up is 100% owned by Bendigo Bank.
Up to 50 offset accounts
New joiners get $10 by signing up to the app using code UPHOMESAVINGS. (T&Cs apply)
Immediate cashback upon settlement
$2000 for loans up to $700,000
$4000 for loans over $700,000
Important Information and Comparison Rate Warning
---
What does it mean to 'buy off the plan'?
Buying off the plan refers to paying a deposit and committing to buy a property which has not yet been built.
A developer will usually have design and floor plans which will give you a good idea of what the property will look like, as well as a display home or a scale model of an apartment block. It's important to keep in mind these plans aren't likely to be a carbon copy of the final product, as you may want to change things or the builder may run into problems.
---
What's the process for buying off the plan?
Buying off the plan can be a long and arduous process, taking anywhere from 12 to 18 months from start to finish. Here's one you can follow, although keep in mind that different developers and builders can have varying procedures:
1. Research
Research is arguably one of the most important steps when it comes to buying off the plan. Whether you're investing or buying a place to live, you need to research the area to ensure it has access to amenities and consider its capital growth opportunities. You should also be doing your research on the developer and builder, by double-checking their qualifications, thoroughly perusing their plans for the property and reviewing completed and current projects. You can check their qualifications via the relevant state government website.
2. Check for government grants
There are numerous government grants available to a range of people, differing between states. Each state has different ways to apply for the Federal HomeBuilder grant, some with added grants on top of the $25,000 available. There are also a number of grants and schemes available to first-home buyers, including the Federal Government's First Home Loan Deposit Scheme.
3. Contract reviewing and signing
Once you've settled on your off the plan purchase the developer will prepare a contract for you to sign. You'll need a legal professional to check over this contract prior to you signing to ensure it has the following:
Cooling off period: Generally a cooling-off period in Australia is 3-5 days, and allows you to change your mind about the purchase, given the amount of money you're committing to handing over. Withdrawing from the contract may still sting you a termination fee, however, typically around 0.25% of the purchase price.

Deposit: Developers will differ in what deposit is required to secure your property. The contract should state either the minimum required deposit, typically 10%, or what you've agreed to pay.

Plans: The contract should include a comprehensive record of the plans for the property, as well as a schedule for the build. It'll also feature the quality of the materials being used, like the type of brick and flooring, which you should have signed off on. Any inclusions you requested should also be there, like solar or certain fittings, as well as a dispute resolution process if you're not happy with any of the aforementioned.

Defect policy: The contract should state the developers will rectify any defects if there are any, prior to you signing off on the build. In most cases, you only have 90 days to make the developers aware of any defects after moving in, so double-check to see what the contract says.

Finance policy: Some lenders have time limits on getting finance after you've signed the contract, like 30 or 45 days. Check the contract to see whether it's subject to you getting finance and in what time frame.
4. Obtain finance
Some lenders will grant you pre-approval prior to you finding an off the plan property, but in most cases, you'll have to present them with plans or the contract before they grant you any sort of approval or finance. Lenders are also often wary of off the plan purchases, as the value of the property may have dropped by the time it's built. For this reason, they'll often require a 20% deposit, so you may need to have that ready to go prior to applying for a loan.
Building a home? The table below features home loans with some of the lowest variable interest rates on the market.
Lender

---

Variable

More details

loans.com.au – Solar Construction 90

10% deposit minimum
Up to 30 yrs loan term
Interest Only during construction

Variable

More details

Great Southern Bank – Basic Variable Owner Occupier Construction (LVR ≤ 70%)

Variable

More details

Qudos Bank – Construction Home Loan (LVR < 80%)

Variable

More details

Geelong Bank – HomeBuilders Loan (Interest Only) (LVR < 80%)

Variable

More details

loans.com.au – Construction Home Loan (LVR < 90%)

Interest-only during construction
No monthly or ongoing fees

Variable

More details

La Trobe Financial – Construction Home Loan

Variable

More details

Gateway Bank – Construction Home Loan
Important Information and Comparison Rate Warning
5. Build begins
Once you've got your finance and signed on for the contract, you'll be ready to go. However, if you're buying an apartment building, the build may not commence until a certain number of units have been sold in the block. Check-in with your developer on the process of the build to ensure everything is going as planned.
---
What to consider before buying off the plan
Michael Sloan of Better Homes and Gardens Real Estate told Savings.com.au people need to understand the plans laid out before them may not translate to the finished product.
"I see a lot of marketing floor plans, particularly with apartments, that on paper look like a reasonable design, but I can see how many square meters it is and I will just know straight away that is not going to work. It's going to be unliveable," Mr Sloan said.
"They've got to make sure they get a floor plan or get the plans with the room sizes on them, so they can measure it out in their own home, compare the bedroom on the floor plan to the bedroom size where they're living in and figure out if this is practical? Is this a big enough space for us to live in?"
---
Should you buy off the plan?
When asked by Savings.com.au whether people should buy off the plan, Propertyology Head of Research Simon Pressley did not mince his words.
"People would be absolute d**kheads to buy any brand new apartment in any location, anywhere in Australia, you would have to be nuts," Mr Pressley said.
Mr Pressley conducted research in September 2019 and found apartments did not perform as an asset, especially compared to houses.
"Now some people who might be contemplating buying an apartment to live in themselves, they might say, I don't really care about that. All I would say is, do you care about losing money?" he said.
"Do you care about forking out somewhere between $400,000 and $800,000, if it was a basic apartment in Sydney, do you do care about paying that much money, having a mortgage on it in five, 10 years time, and it being worth less than what you paid for it?"
Propertyology found in the ten years to May 2019, Sydney house prices had seen a cumulative capital growth rate of 100%. Apartments had not experienced nearly the same growth, with analysis showing there were thousands of apartments worth significantly less at that point than they were four or five years ago.
Mr Pressley said this was a trend seen all across Australia.
10 Sydney suburbs with the highest price growth differential shown, sorted highest to lowest.
Suburb

Apartment capital growth rate (10YE May 2019)

Price growth differential
(house v apartment)

Ryde

25%

75%

North Ryde

25%

75%

Strathfield South

29%

71%

Norwest

29%

71%

Killara

32%

68%

Little Bay

34%

66%

Holroyd

40%

60%

Asquith

41%

59%

Wentworth Point

46%

54%

Warrawee

46%

54%
Source: Propertyology
Mr Sloan said if people were to buy off the plan they needed to fully understand the risk of doing so.
"Make sure the design's right and the property's right. Check the history of the builder and the developer. Understand the risks that you're taking," he said.
"People with two solid incomes have much less risk than a family where there's only one income, so understand the risk."
"If it's an investment property, understand the cash flow before you buy the property instead of after."
---
The biggest risks of buying off the plan
Mr Pressley said issues around quality control and shortcuts the construction industry had taken over the past 20 years meant people buying off the plan apartments can't be confident they won't have to fork out for a massive repair bill at some point.
"A member of the public might go and buy an off the plan property and they're wowed by how nice it looks and what street it's on and what the view looks like and all that sort of stuff," he said.
"But a couple of years later, they get a letter in the mail from the body corporate saying we've got a major problem which might cost the collective owners of this building $10 million.
"There's no recourse for that. You've just got to cough it up."
Mr Sloan said buying off the plan comes with the added risk of the lender denying finance upon completion of the build.
"The challenge you've got is that with apartments, you're putting 10% deposit down and nothing until completion. Your pre-approval from the bank lasts for three months," he said.
"So you can't organize your loan that is going to stick by the time that apartment is ready to settle. And unfortunately, that's what's been happening with some COVID-affected people.
"They've lost their jobs, but they put a deposit down on the property last year. Now it's ready to settle and they're not working.
"They go to the bank and the bank says, you don't qualify for a loan and they're in a tough position."
He added that in the current economic climate, you couldn't be sure developers and builders would be able to stay afloat for the next two years.
"People go broke in every industry, but be careful about the background and the history of the person that you're trusting to deliver in 12 or 18 months, which is particularly true with apartments.
"Some very well respected long standing builders have gone broke over this year, so you can do all the research you like and still get caught out."
---
Are there any advantages to buying off the plan?
Mr Sloan said some people had made significant amounts of money by buying the right property in the right area, but this was unlikely to happen in the current economic climate.
"When the property market's really moved, the prices in a good estate block go up almost at every stage. That's not happening right now, but it was only 18 months ago that it was happening.
"By the time that property is built in 18 months, some people would make $60,000-$100,000 before they even start building on the land."
---
Savings.com.au's two cents
Buying off the plan is a much-maligned practice for many in the real estate industry and for good reason.
Buying a property before it even exists comes with big risks, such as it not looking like how you wanted it to, or worse, it has defects which could cost thousands.
It's also hard to get finance for off the plan places, and the lender may not even grant you the loan when settlement rolls around.
You should decide whether whatever advantages you see in buying off the plan outweigh the massive risks it comes with.
---
---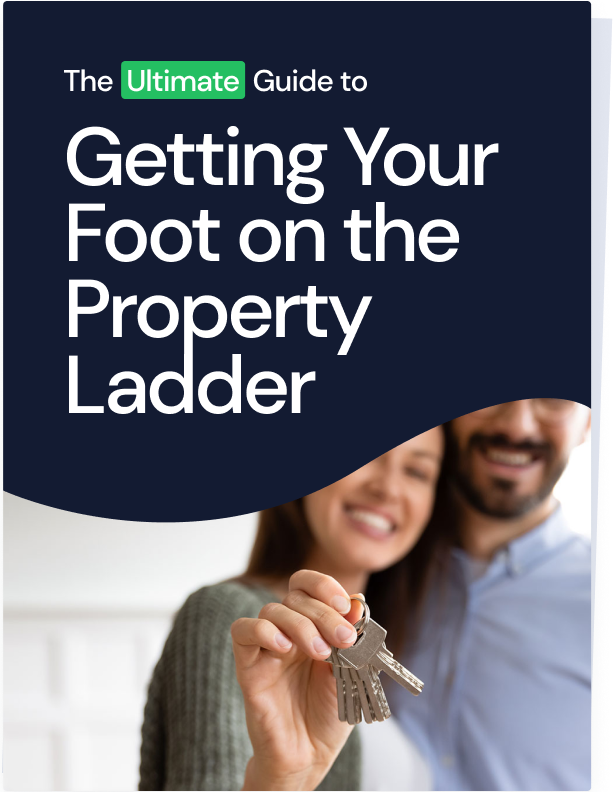 Ready, Set, Buy!

Learn everything you need to know about buying property – from choosing the right property and home loan, to the purchasing process, tips to save money and more!

With bonus Q&A sheet and Crossword!