According to an official release by the Australian Competition and Consumer Commission, Kogan raised prices on more than 600 products before offering a misleading online promotion quoting 10% discounts.
The 'discounts' occurred between June 27-30 2018, just before tax-return time for the 2017-18 financial year.
Kogan in Court for alleged false or misleading discount advertisements https://t.co/BZbXQIpvYX

— ACCC (@acccgovau) May 23, 2019
Kogan published the discounts on its website and also sent customers text messages and emails, stating they needed to use the code 'TAXTIME'.
The ads also had statements saying "48 hours left!" and "Ends midnight tonight!"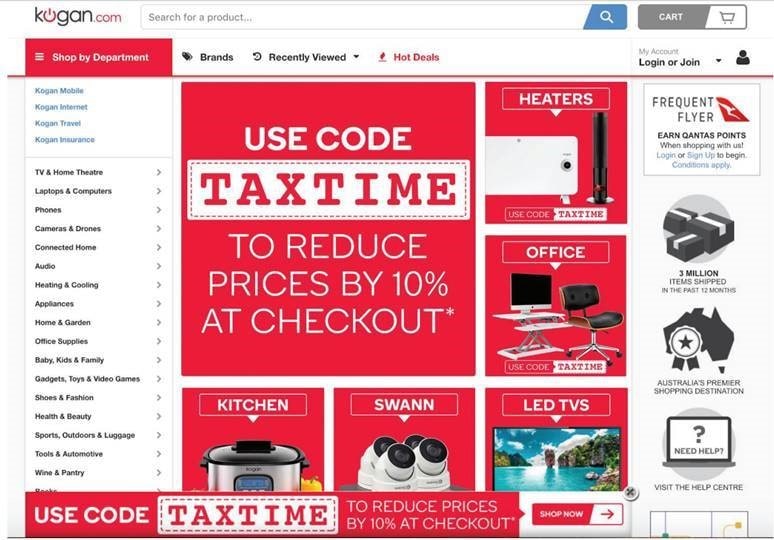 But according to the ACCC, the products had their prices inflated by 10% or more, meaning the discounts were not discounts at all.
"We allege that Kogan's advertisements were likely to have caused consumers to think they were getting products below their usual prices,"
ACCC Commissioner Sarah Court said.
"In fact, Kogan had inflated product prices which we say created a false impression of the effective discount.
"Businesses must not make claims to consumers about discounts or sales unless they are offering genuine savings," Ms Court said.
The ACCC says it is seeking penalties, injunctions, declarations, corrective notices and costs from Kogan.
This isn't the first time the watchdog and Kogan, which has nearly 1.5 million active customers, have clashed.
The ACCC has previously taken action against Kogan in 2016 for a similar trick, whereby it increased the price of computer monitors before offering a Father's Day promotion.
At the time, the ACCC's acting chair Dr Michael Schaper said "it is simply unacceptable for businesses to raise prices before applying a discount in order to give consumers the misleading impression that they are obtaining a larger percentage discount than is actually the case."
It had also made similar misleading claims back in 2009, but clearly the ACCC's warnings have fallen on deaf ears.
Kogan's share price is down nearly 4.5% today as a result.
https://t.co/Gq7leMeWzr $KGN shares down 4.2% to $5.99 as the ACCC launches legal action against the online retailer,
alleging it misled customers by offering a 10% discount code only after raising at least 600 prices before the promotion #ausbiz

— CommSec (@CommSec) May 23, 2019
Kogan denies allegations
Kogan has released an official statement in response to the ACCC and has "strongly denied" the allegations put forth.
Kogan's statement reads:
"The proceedings commenced by the ACCC ignore critical facts and matters which are in Kogan.com's view highly relevant in assessing the overall impression of the promotion by consumers who are intimately familiar with online retailing and how a discount code functions."
"Kogan.com's marketing collateral in connection with the promotion was carefully considered and was drafted specifically to avoid the type of confusion alleged by the ACCC."
"Kogan.com at all times made clear that the price reduction applied at the time of checkout. All customers were made aware of the full price they would pay for the product and the price reduction that would be achieved by using the discount code."
"There was no confusion caused."
"Kogan.com fully cooperated with the ACCC throughout its investigation and explained in detail the above facts and matters. Kogan is disappointed that the ACCC has nevertheless decided to issue proceedings against Kogan.com."
Kogan finished the statement by saying it did not gain any material financial benefit from the promotion, and does not expect to change its ongoing promotional activities as a result.
---
---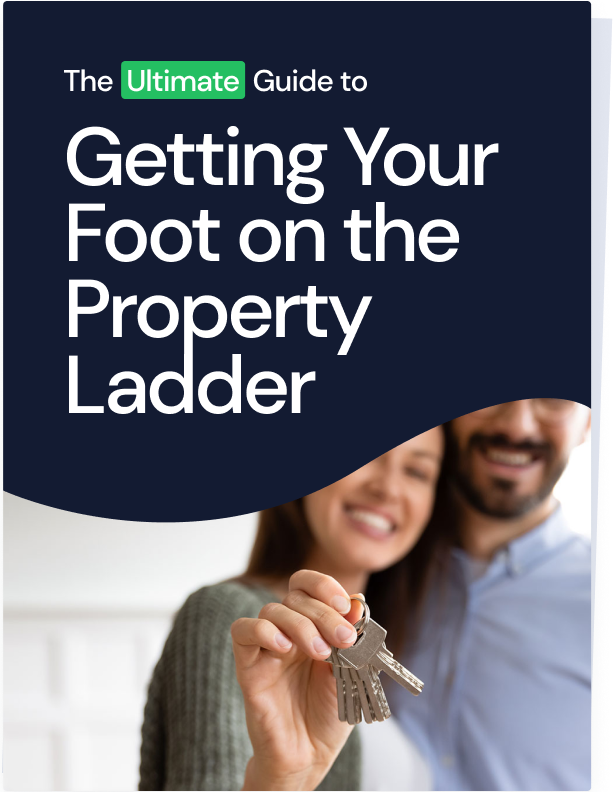 Ready, Set, Buy!

Learn everything you need to know about buying property – from choosing the right property and home loan, to the purchasing process, tips to save money and more!

With bonus Q&A sheet and Crossword!