You've no doubt heard about inflation. At its most simple, inflation reduces how much each dollar will buy. But what about shrinkflation? Well, it's much the same.
The amalgamation of the words 'shrink' and 'inflation' have come to mean the practice of manufacturers – typically food manufacturers – reducing the size of a product without reducing its cost. Sometimes, they even reduce product sizes while increasing prices.
Take Oreos for example. A packet of original Oreo biscuits weighed in at 133 grams this time last year - today, it comes to 128 grams, according to data provided to Savings.com.au by grocery comparison app WiseList. Meanwhile, the size of Oreos' double stuff version has dropped from 147 grams to 131 grams. That doesn't appear to have been reflected in ticket prices.
It might seem sneaky. We're in a cost-of-living crisis after all. Quietly removing a few chips from a packet or a few squares from a chocolate block isn't always noticeable to supermarket shoppers. But, like inflation, it means their money simply doesn't go as far.
Perhaps that's part of the reason why French supermarket chain Carrefour recently began putting up signs in stores advertising products that have seen sizes reduced without such reductions being reflected in prices.
#shrinkflation ⛔️

En rayon dans nos 5700 points de vente : pic.twitter.com/qR2ZyoDb4R

— David Reviriego (@DavidReviriego1) September 12, 2023
Translated to English, the signs tell shoppers that a product's volume or weight has decreased and the price implemented by the supplier has risen. It also notes the supermarket is working to negotiate with suppliers on prices.
But it's not just the work of a vigilante supermarket looking out for its customers. Carrefour manager of press relations David Reviriego said the move was a bid to force the arm of manufacturers.
"Our objective is clear: Inform consumers and put pressure on manufacturers to lower the price," he said on social media.
And it's not just French stores up in arms about shrinkflation. The nation's finance minister Bruno Le Maire took to television and X (formerly Twitter) to declare France will soon force manufacturers to make it visibly clear to shoppers when package sizes decrease.
Back home, it's unlikely we'll see signs berating shrinkflation in the aisles of Coles or Woolies. For starters, research by QUT found Aussies actually prefer shrinkflation over price hikes.
"Shoppers are prepared to pay the same for a little less, rather than pay more for the same," retail expert Professor Gary Mortimer told Savings.com.au.
"It simply comes down to budgeting," he said.
"So if they've budgeted $200 a week for groceries, they would prefer to continue to pay $200 a week for groceries and accept a little less in a couple of packets, rather than having to pay $225 for exactly what they're buying today."
And while shrinkflation might appear to be everywhere, leading customers to assume most brands are engaging with the often frustrating practice, that's probably not the case.
Shrinkflation: The lesser of two evils?
The 'cozzie livs' has the majority of Australians watching their bottom line like a hawk, and shrinkflation taking a bite out of some of their favourite snacks undoubtedly has some up in arms.
However, the cost cutting measure is just that, a response to rising prices, and it isn't noticeably on the rise. Shrinkflation has been happening for years. Indeed, Dr Mortimer recalls talking to media about the shrinking packet size of Kellogg's cereal a decade ago.
Additionally, it's unlikely that you'll get home from your next shopping trip with only enough food to feed half your family.
"We're not talking about significant declines in content," he said.
"It might be that the packet of chips has gone from 200 grams to 175 grams, so 25 grams have gone missing. Or the laundry detergent has gone from a kilogram pack to a 900 gram pack, so 100 grams have gone missing."
By reducing the size of a single unit, manufacturers can pass on the extra costs facing them in the current economic climate. Like us, businesses are also paying higher energy bills and fuel costs, as well as the high cost of labour right now – thanks partly to our still-low unemployment rate.
Oreo manufacturer Mondelēz, for instance, said that while it knows "modest price and size adjustments" to certain products will disappoint some customers, it's committed to providing Australians with the same high-quality projects they've known and loved.
"The last few years have been extremely challenging for food manufacturers and like many, we have experienced significant supply chain challenges and absorbed rising commodity and input costs," a spokesperson told Savings.com.au.
"We always hold prices for as long as can, however, sometimes have to make adjustments to ensure we can continue to manufacture our snacks sustainably in this environment."
It's also worth noting that the food (or laundry detergent) you buy at the supermarket doesn't always come straight from manufacturers. It typically goes through the hands of transportation companies, retailers, and other third parties as well.
"Manufacturers are just like households," Dr Mortimer said. "They have rates to pay, they've got insurance to pay, they've got wages to pay, they've got electricity and utilities to pay, and maintenance on equipment and things, and then they've got fuel and transportation costs.
"So manufacturers are then left questioning: 'Do I pass these costs on to retailers, and those retailers then pass those costs on to consumers, or do I simply just put a little bit in less than a packet and contain those costs while the cost price remains the same as it moves through the supply chain?"
And that's why the expert believes Carrefour's apparent vigilantism might be more antagonistic than it appears.
"I can see Carrefour maybe doing it as a public service announcement, to be really transparent and flag with shoppers when contents have been reduced. But if it's anything outside of that, then I would consider it to be quite adversarial.
"Basically, what Carrefour is saying is: 'We don't want to erode our margins. We want the supplier or the manufacturer to erode theirs, but we don't want to damage our profit lines, we want to still sell at the same low price'.
"I don't think our supermarkets have that type of relationship with their suppliers."
Carrefour was contacted for comment but did not respond in time for publication.
In response to questions about shrinkflation, a Woolworths spokesperson told Savings.com.au that package sizes are all down to manufacturers' decisions.
"Now more than ever before, customers are scrutinising product sizes and pricing and that's why customers can see unit pricing on labels in store as well as being able to search by best unit price when shopping online," they said.
Coles is also committed to supporting Australian suppliers to deliver quality products, a spokesperson said.
"We have a comprehensive process in place to assess cost price increase requests and we approve requests where it is appropriate to do so."
A matter of budgeting
Aussies spend $168 billion on groceries in a typical year, according to estimates by ING - an average of around $162 per week. Meanwhile, the vast majority of us (88%) worked to reduce their supermarket spend over the 12 months to March, research from the bank found.
And many appear to be turning to grocery comparison services to do so.
WiseList, a money-saving app that allows users to compare prices across multiple supermarkets, has organically seen its user base explode 20% in the last year, founder Adrian Liu told Savings.com.au.
"I'm not sure shrinkflation has impacted consumers", he said. "I will say, the cost of living and surging prices have affected a lot of consumers."
"Everyone is looking for ways to save money on their grocery bills."
So, what can everyday Aussies do to reduce their supermarket spend?
Well, taking the time to look at the unit price of a product is a good place to start, Mr Liu said. Under consumer law, large Australian grocery retailers must advertise how much a food product costs at a unit level – often per gram or per 100 grams. That allows shoppers to easily compare a product's 'true' cost to that of its competitors.
"Don't be loyal," he warns. "If you are loyal to one supermarket you will spend more. If you mix and match your shopping across two supermarkets, you can definitely save money by buying items on special from both stores."
But before you step foot into any air conditioned, curated aisles, take the time to think about what you actually need. "Create a list and stick to your list," Mr Liu said.
"So compare the unit price, create a list, stick it to the list, and don't be loyal."
And while we'll likely see more frustrating instances of shrinkflation in the future, it could be worth remembering that the only other option available to manufacturers may be price hikes. Personally, I'm not sure which I would prefer.
Image by Brad West on Unsplash.
---
---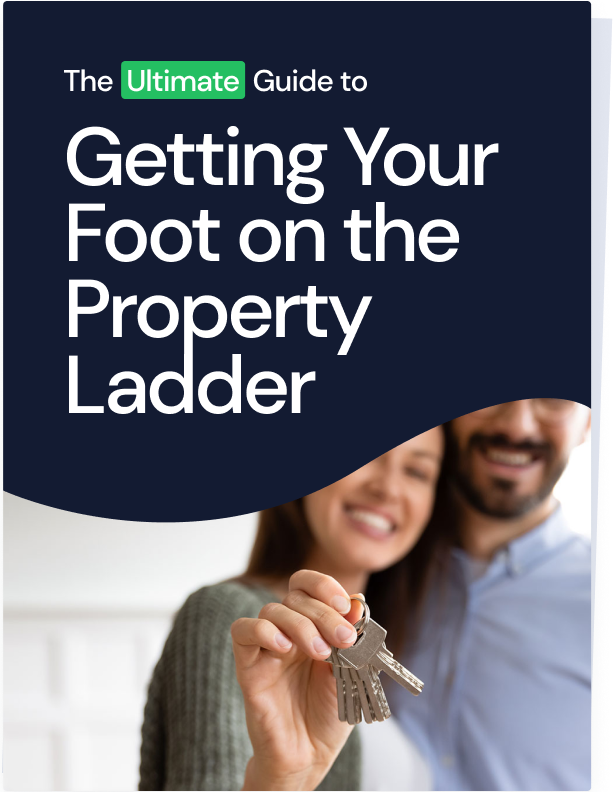 Ready, Set, Buy!

Learn everything you need to know about buying property – from choosing the right property and home loan, to the purchasing process, tips to save money and more!

With bonus Q&A sheet and Crossword!