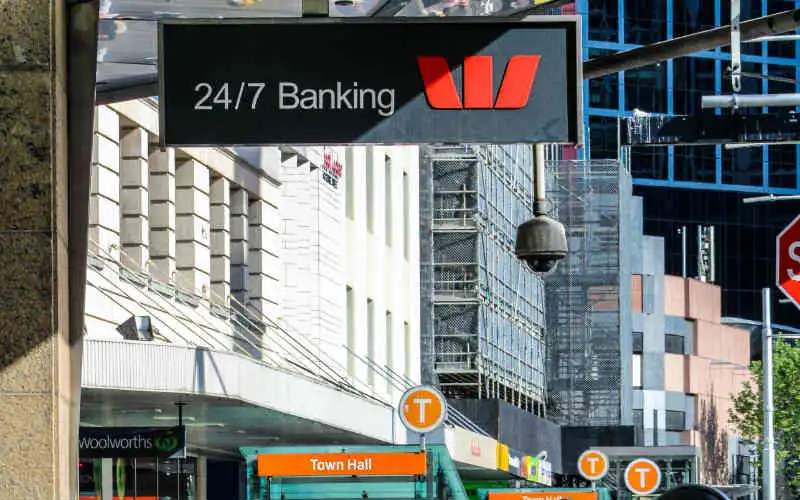 Major bank Westpac has taken a break from cutting home loan rates, instead taking the axe to one of its key personal loan products.
After cutting to its 'lowest ever' home loan interest rate of 1.79% p.a (3.37% p.a comparison rate*) earlier in March, Westpac has reduced its unsecured personal loan interest rate by 200 basis points today.
The unsecured personal loan now has an interest rate of 9.99% p.a (comparison rate 11.16% p.a.*) fixed for 1-7 years, down from 11.99% p.a.
The table below features personal loans with some of the lowest interest rates on the market.
Lender

---

Fixed

Unsecured

N/A

More details

FEATURED

APPLY ONLINE

Low Rate Personal Loan Unsecured (Excellent Credit)

No extra repayment or early exit fees
No ongoing fees
Up to $75,000 in loan amounts
Funding approved within 24 hours

Variable

Unsecured

N/A

N/A

More details

FEATURED

NO ONGOING FEES

Plenti Personal Loan (Excellent Credit Rating) (Variable)

No application fees
No ongoing fees
Apply online

Fixed

Unsecured

N/A

More details

FEATURED

CHECK YOUR RATE IN 2 MINUTES

Unsecured Loan (Excellent Credit)

No ongoing fees
No early exit charges
Apply online

Fixed

Unsecured

N/A

More details

FUNDING WITHIN 24 HOURS

Liberty Personal Loan (Excellent Credit History)

2-min rate estimate
Flexible repayments
No monthly, ongoing or early repayment fees
No extra repayment or early exit fees
No ongoing fees
Up to $75,000 in loan amounts
Funding approved within 24 hours
*Comparison rates based on a loan of $30,000 for a five-year loan term. Warning: this comparison rate is true only for this example and may not include all fees and charges. Different terms, fees or other loan amounts might result in a different comparison rate, Rates correct as of June 29, 2022. View disclaimer.
This is now the equal-lowest personal loan rate offered by the big four, tied with NAB, although NAB's comparison rate is lower (10.88% p.a*).
It's also lower than the average unsecured personal loan interest rate, which is around 12% p.a based on Savings.com.au's research.
In terms of fees, Westpac's Unsecured Loan charges a $175 early repayment fee for customers paying off the loan before the end of the fixed term.
This is above the market average of about $100, and most other big bank personal loans don't charge one (although ANZ charges $300 for one loan).
It also charges an upfront fee of $250 and a monthly service fee of $12, as well as a missed payment fee of $15.
See how these compare to other personal loan fees here.
Other key personal loan rate changes
Although not as common as home loan rate changes, a few major lenders have cut personal loan rates as well.
The last major bank to do so before Westpac was ANZ in September last year, when it cut rates by a substantial 300 basis points.
Two other lenders lowered term deposit rates today: Greater Bank and SocietyOne.
Greater Bank decreased the interest rates on its New Car Loan and Secured Personal Loan by up to 51 basis points.
Greater Bank's Secured Loan now has an available interest rate of 5.99% p.a (6.37% p.a comparison rate*).
SocietyOne meanwhile dropped the interest rate on its Unsecured Loan for 'Excellent Credit' customers by 60 basis points, to a new interest rate of 6.39% p.a (6.39% p.a comparison rate*).
Related: How personal loans influence your credit score
SocietyOne is a relatively new fintech lender, and surpassed $1 billion in lending last month when it also launched its first secured loan product.
Usually the more common type of personal loan, a secured personal loan is a type of personal loan that uses an asset as collateral on the loan.
For example, car loans are often secured as they use the car as security in case the borrower can't meet their repayments.
Because they're generally less risky, these loans tend to come with better rates and fees compared to unsecured loans.
According to SocietyOne, this is what customers can get, accessing a larger loan amount up to $70,000, loan terms up to seven years, and a cheaper rate.
"We're hitting the ground running in 2021 and building on our strong growth momentum by diversifying our product offering through a range of new product launches and improvements to the customer experience," said CEO Mark Jones.
"With the launch of a secured loan product, we're able to increase accessibility and flexibility for our customers, while maintaining our high credit quality for our investors.
"Eligible borrowers will now be able to access an increased loan amount and longer term, while receiving a 1% discount compared to our unsecured loans by pledging security such as a used car."
Other personal loan rate cuts in recent weeks include WISR (up to 70 basis points) and OurMoneyMarket (down up to 46 basis points).
Why the recent changes?
It's possible more personal loan rate changes have been happening lately due to increased demand for personal credit.
Equifax's Quarterly Consumer Credit Demand Index for the September 2020 quarter showed personal loan applications were down more than 32% nationwide.
Every form of credit suffered similar falls except for home loans, but there was an improvement by the next quarter, which showed the decline fell to 28.1%.
Kevin James, General Manager Advisory and Solutions at Equifax, said government stimulus measures like JobKeeper and boosted JobSeeker reduced the need for Australians to rely on credit.
But this should be set to change once these measures expire next week.
"As government stimulus starts to pull back, we anticipate personal loans may experience a revival, particularly among sub-prime borrowers who may not be eligible for other kinds of financing," he said.
---
Photo by Luke White on Unsplash