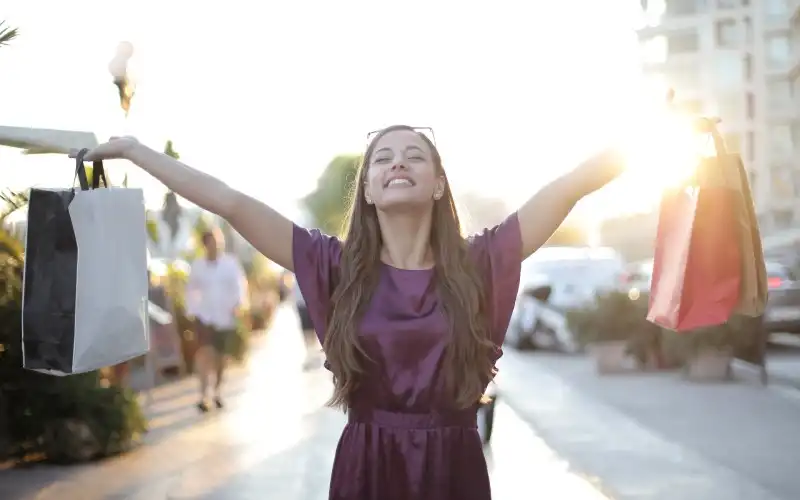 Half of Australian millennials don't have a regular savings plan and wish they could have more open discussions about money.
The Commonwealth Bank (CBA) study of more than 1,000 Australian millennials found that while a third (33%) try and save money when they can, one in 10 still live paycheck to paycheck.
The study, which looked at the financial attitudes and money habits of millennials, found only 39% of millennials surveyed said they have a savings plan they stick to every time they get paid.
CBA Executive General Manager Everyday Banking Kate Crous said Aussie millennials understand how important it is to save, but feel like they need more strategies and tools to help them save more effectively.
"We recognise many young Australians want to be more in control of their spending so they can start focusing on longer term goals, whether that's saving for a rainy day or buying a home," Ms Crous said.
"We know that one in four millennials favour digital banking for transparency of their finances, and through our smart features in the CommBank app, we're able to deliver even more meaningful ways for customers to engage with their money and plan ahead."
See also: 20 money mistakes millennials make
---
The table below features savings accounts with some of the highest interest rates on the market.
Lender

---

4

0

0

0

$product[$field["value"]]

$product[$field["value"]]

$product[$field["value"]]

More details

FEATURED

Online Saver (Amounts < $499999)

4

0

0

0

$product[$field["value"]]

$product[$field["value"]]

$product[$field["value"]]

More details

High Interest Savings Account (< $250k)

4

0

0

1

$product[$field["value"]]

$product[$field["value"]]

$product[$field["value"]]

More details

0

50

0

$product[$field["value"]]

$product[$field["value"]]

$product[$field["value"]]

More details

0

0

0

$product[$field["value"]]

$product[$field["value"]]

$product[$field["value"]]

More details
Rates based on a savings balance of $10,000. Sorted by total interest rates. Refer to providers' websites for bonus rate conditions and for any applicable fees and charges. Rates correct as of June 29, 2022. View disclaimer.
---
Related: The ultimate guide to budgeting & saving
Commenting on the research, ME Money Expert Matthew Read said while there's no question it's important to save, outside factors could be making it harder for young people.
"Millennials could be finding it harder to budget due to several factors including the cost of living, lower incomes as more are at the start of their careers, and there may be consumer pressures not experienced by other generations too," Mr Read said.
"But they may also be bypassing some simple steps that can make it a lot easier to grow savings.
"According to ME's latest Household Financial Comfort Report, 59% of households don't consistently follow a budget, and only 38% of households keep details about their monthly expenses - information that forms the foundations of a realistic budget."
Mr Read said when saving, it's better to transfer money out of an everyday account, where it's more likely to be spent, into a dedicated savings account.
According to research by ME Bank, most people still prefer to transfer money manually into their savings rather than set up automatic transfers.
Only one in five (22%) set up automatic direct debits into their savings, while a similar number (21%) take the opposite approach and put all their money into a savings account and then drip-feed cash to an everyday account as it's needed.
"Amazingly, 14% of savers stash their cash in an everyday account where it's unlikely to earn interest at all," Mr Read said.
Millennials an open book when it comes to talking about money
The CommBank study found that nearly half (49%) of millennials wish they could have more open discussions to develop better ways to manage their money and save.
The topics millennials - those born between 1981 and 1996 - are most keen to discuss are strategies to get ahead financially (54%) and spending and savings habits (53%).
ME's research also found that millennials are more willing than other generations to discuss money, but also worry about it more.
"Talking about money is more important for younger generations who are still learning life skills, particularly in an environment of rising education and housing costs," Mr Read said.
"ME's findings indicate millennials may lack financial confidence and may need extra help with only 67% actively managing their finances, compared to 72% of people aged 30-49 and 79% of people aged 50-plus.
"A higher proportion of millennials than other generations reported money worries (70% of millennials vs 63% overall) and were more likely to report that they often/very often experienced tension and conflict in relationships because of money."
Millennials want a home, but rising house prices are squeezing them out of the market
CommBank's research also found that when it comes to the financial achievements that make millennials feel the most 'adult', the biggest was buying a home (58%).
But less than a third (28%) of millennials have actually managed to do so, with rapidly rising house prices squeezing first home buyers out of the market.
Related: First home buyers feeling burned out as market surges
National home values surged 2.2% in May according to CoreLogic data released today, bigger than the 1.8% spike in April.
In Sydney, property values have surged by a whopping 9.3% over the past three months alone.
A recent ME Bank survey found 34% of first home buyers are feeling negative about the property market, which is the highest level since 2019 and follows record high sentiment just a few months ago when the property boom kicked off.
Despite their negative feelings about the state of the property market, six in ten millennials surveyed said their five-year plan involves either buying a home to live in or an investment property.
Furthermore, over half (58%) of millennials said they intend to buy property in the next five years.
But for some millennials, it's the smaller financial wins that count the most, such as having a full-time job (37%), saving more than they earn (35%), and moving out of their parents' house (29%).
---
Photo by Andrea Piacquadio from Pexels