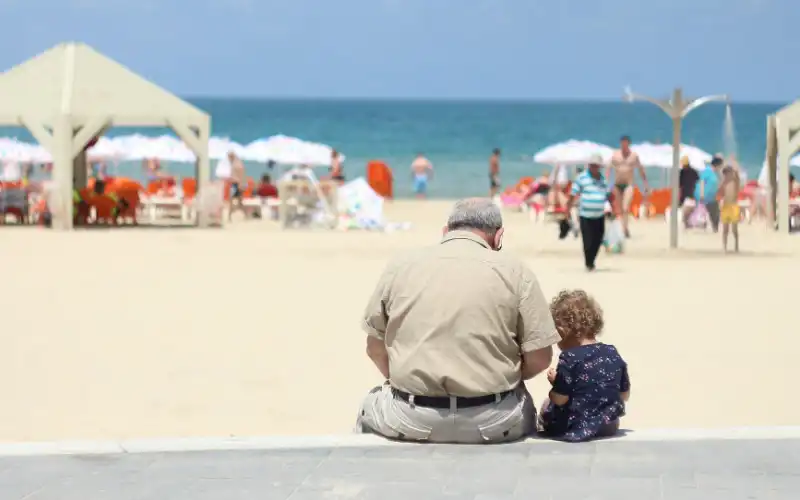 Photo by Mary Blackwey on Unsplash
Savings.com.au shares an industry expert's tips on how you can safeguard the financial futures of the next generations in your family.
It's only natural to worry about the future. Ask anyone on the street what they worry about the most, and you might get answers on anything and everything, including:
Paying off the mortgage
A sick relative
Marriage/relationship issues
Their career
Body image
Terrorism
Their child's wellbeing
The fact that nothing matters and all of time is slowly leading us to the inevitable heat death of the universe.
Maybe not so much that last one.
Some things we can control, others we can't. On a personal level, a lot of people tend to worry about their finances, especially when looking to the future. Will I have enough money to retire? When will my mortgage be fully paid off? Will I ever be able to buy a new Merc, or go on a solo trip off the grid for six months?
There are countless surveys out there pointing to money as one of, if not the biggest household concern, but it's not just their own money people worry about. Australian parents and grandparents are concerned for the next generation's financial future as well as their own, according to a survey from investment solutions company Generation Life.
According to this recent survey of more than 1,000 parents and grandparents, 96% of them are concerned for their children and grandchildren's financial future, with financial security (49%), affording a property (52%) and affording a good education (25%) being the top concerns.
Catherine Van Der Veen, joint CEO and Managing Director of Generation Life, says that amid ongoing economic challenges, parents and grandparents feel the next generation won't have enough financial support when it comes to significant life moments.
"More than ever, the next generation are going to need help to pay for their education and to get into a house. With the median property in Sydney now surpassing one million dollars, parents and grandparents are stepping in to help with one-third of parents saving towards a first property for their children," Ms Van Der Veen said.
"With cost of living pressures and the continuous rise of education costs, parents are prioritising saving for their children's school and university fees, but the research shows many are not looking at the most effective strategy to achieve this goal," she said.
According to Generation Life, less than half (47%) of parents are actively saving for their children's financial future, while only 15% of grandparents are doing the same. Two-thirds of the parents who are saving for their children wish they'd started 10 years earlier!
With this in mind, Savings.com.au caught up with Catherine to discuss the importance of saving for your children, why it's so hard, and how you can do it without too much fuss.
Want to earn a fixed interest rate on your cash? The table below features term deposits with some of the highest interest rates on the market for a six-month term.
Q&A with Catherine Der Veen, joint CEO and Managing Director of Generation Life.
Q: Why is it important to save for future generations?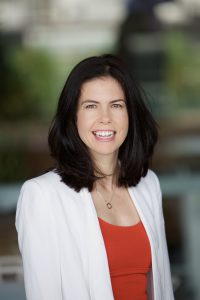 Catherine Der Veen.
Source: supplied.
Over the last twenty years, there has been a structural shift that will impact the ability of the next generation to enjoy financial stability.
Firstly, the cost of education has risen dramatically. What was once within reach of most Australian families has now become an extraordinary expense. A public school education is estimated to cost $76,000 per child, and a private school education close to half a million dollars. A top tier university degree will cost close to $100,000.
Secondly, the cost of housing has skyrocketed with the median home in Sydney or Melbourne costing close to one million dollars. Children growing up today face a number of financial headwinds that did not exist a generation ago. Getting started early and using the benefits of compounding is the best way to help give children a head-start for these future costs.
Q: What are the biggest financial obstacles going to be for future generations?
Getting a good education and then going on to own your own home has been at the core of the Australian dream for many years. These concerns will remain front and centre for Australian families in the future.
Financial security is something that carries meaning for all people, whether this is having a career, starting a family, starting a business or travelling – having the freedom to make choices is something we can't take for granted. Sowing the seeds early for the next generation by encouraging financial literacy and getting started on the savings journey early are great first steps on the road to financial security.
Q: What are the main barriers to saving?
Many parents and grandparents are not aware of the enormity of the financial mountain ahead for their children.
For those that have the means to help, it's often a case of not knowing where to start, and many parents and grandparents are looking for a solution that allows them to save for their children, but maintain control over how and when that money is invested. Often it's only when the school fees are due, or when they are asked to be guarantor on their child's mortgage do they face the reality of the situation.
They certainly want to help, but often don't know the best place to start.
Q: What other products are the most suitable to save for your kids and grandkids?
For context, 48% of grandparents saving for their children are using term deposits and cash, followed by managed funds (14%) and property investments (12%), whereas parents are favouring cash and term deposits (59%).
Cash and term accounts are very well understood, they are widely available and they are right there, next to people's everyday financials. They are also incredibly simple. When saving for children, families generally use deposit accounts in two ways, they set up an account in their child's name, or they set up a separate account in their own name and 'ring-fence' it for future spending.
Whilst there are benefits to deposit accounts, there are also some drawbacks. The ease of transacting on a deposit account can work against long term saving, where it's often good to put that money away where you are not tempted to touch it and let it work hard for you. They are often not tax-efficient either, with interest being eaten up by tax, or with penalty taxation rates for children's accounts. I can't see that these products will die as younger generations get older, but people will become savvier about what accounts they use for future savings.
When you are thinking about setting up your child or grandchild's financial future and some of those big lumpy purchases such as houses or education, you really do need time, and investment returns working hard for you.
That's where an investment bond can be ideal. You get the benefits of a range of investment options, but you also have the advantage of a lower-tax environment on your side. These benefits, compounded over time can make thousands of dollars of difference.
Savings.com.au's two cents
It's never too late to start saving for any children or grandchildren you have or even ones you plan to have. Bringing up a child in Australia can be extremely expensive – a report a few years ago by AMP found that bringing up two children in a middle-income family costs around $812,000 all up. The reality is this figure is now probably a fair bit higher.
You can start saving for your child's future now, even if it's just a little bit. Thanks to the magic of time, interest and compounding, small investments can turn into big returns.
And don't forget to teach them the importance of investing and saving money. A financially-literate child may be able to support themselves sooner, which could ultimately cost you less!
---
The views, opinions, and positions expressed in this piece are the views of the guest author(s) or interviewee(s) alone, and do not necessarily reflect the views of Savings.com.au. Savings.com.au always recommends seeking the advice of an independent licensed financial adviser before making any investment decision.