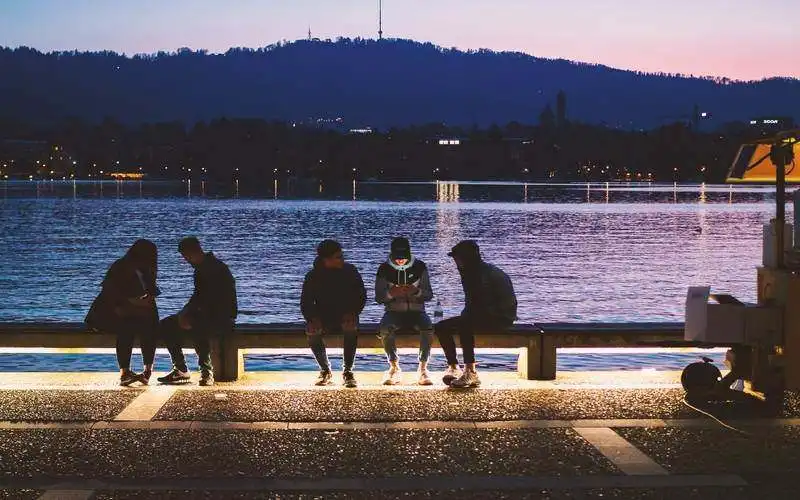 Photo by Wyron A on Unsplash
Buy now, pay later giant Afterpay has revealed a new report that shows how Gen Z is changing the retail game.
Afterpay today released its Global Gen Z Report: Financial Feels, which reports on the behaviours and values of Gen Z and how they're managing their finances both now and in the future.
"As a generation who has a firm grasp of the role finance plays in their lives, Gen Z Aussies are emerging as a self-motivated generation that pay, play and save differently from the Millennials that came before them," Afterpay Co-Founder Nick Molnar said.
"As an increasingly influential demographic, the report focuses on trends across the globe and shares insights into how Gen Z are helping to shape the future of brands."
Gen Z, according to Afterpay, includes those born between 1995-2012, while other sources place them in the 1997-2015 age range.
Either way, 'Zoomers' are a maximum of 25 years old, and are a generation raised in the aftermath of the 2008 global financial crisis.
According to Afterpay's report, this makes them more cautious about their spending having grown up during the biggest financial crisis since the great depression, turning them away from credit cards and making them more likely to use less-credit-oriented products - such as buy now, pay later (BNPL) services.
Other research suggests Millennials are similar.
Need somewhere to store cash and earn interest? The table below features introductory savings accounts with some of the highest interest rates on the market.
Lender

---

4

0

0

0

$product[$field["value"]]

$product[$field["value"]]

$product[$field["value"]]

More details

FEATURED

Savings Account (Amounts < $24k)

0

200

0

$product[$field["value"]]

$product[$field["value"]]

$product[$field["value"]]

More details

PremiumSaver (Amounts < $250k)

3

0

0

0

$product[$field["value"]]

$product[$field["value"]]

$product[$field["value"]]

More details

0

10

0

$product[$field["value"]]

$product[$field["value"]]

$product[$field["value"]]

More details

4

0

0

1

$product[$field["value"]]

$product[$field["value"]]

$product[$field["value"]]

More details

WebSavings Account (New Customer) ($2,000+)
Rates based on a savings balance of $10,000. Sorted by total interest rate. Refer to providers' websites for bonus rate conditions. Note that the base rate will apply once the introductory term has passed. Rates correct as of May 24, 2022. View disclaimer.
In fact, 94% of Afterpay's Gen Z customers use their own money by linking their Afterpay account to a debit card, not a credit card.
According to Afterpay, this helps them manage their budget, avoid high-cost and long-term credit and allow them to monitor their money in real time.
"For Gen Z, finance is no longer regarded as a constraint that needs to be overcome, but as a lifestyle enabler that needs to be attended to in a proactive manner," the report said.
"Wanting to avoid debt and not work as hard as their parents with little hope of increasing their wealth, Gen Z are becoming interested in products that help to nurture a healthy financial future while protecting them against debt traps."
According to Mr Molnar, Afterpay's four-instalment, zero late-fee service helps with this.
"95% of Afterpay payments never incur a late fee, which means the vast majority of payments are made on time. And, unlike credit cards, Afterpay does not charge interest and late fees are capped at 25% of the purchase price," he told Savings.com.au.
"Paying in four, without ever incurring interest gives Gen Z and our wider customers the flexibility and freedom to manage their budget and cash flow in a responsible way.
"77% of our customers have stated that they use Afterpay as a budgeting tool and customers can make additional payments when they choose."
Afterpay's Gen Z Consumer
Afterpay says that its global GenZ customers are mostly female, and spend an average of A$132.7 at checkout.
The most common purchases are clothes, shoes, beauty accessories, homewares, jewellery, toys and games, while the most common retailers include the likes of:
Bonds
Colette
Lorna Jane
Urban Outfitters
HiSmile
According to Afterpay, Gen Z (which represents up to 40% of all consumers), are proactive, purposeful and progressive and seek brands that demonstrate these values.
For example, 89% believe it's necessary for brands to do something to help with COVID-19.
As a generation that grew up with 'stop-anytime' subscription services like Netflix and Spotify, Gen Z are also said to like maximising convenience and flexibility.
"The ability to turn on and off commitments in their life is paramount and leads to a generation who prefer to lease, rent and share so they have the financial freedom to spend their money on what's most important to them without being tied down," the report said.
While convenience is key, the research suggests Gen Z also care about sustainability, as they like to buy from community-driven labels as well as fast fashion.
As a generation that's already cautious with their spending, 2020 seems to have made them even more responsible, as under-25s are now 2.5 times more likely to have been working in a sector affected by lockdowns (mainly hospitality and retail), according to research.
Buy now, pay later popularity continues to rise
The popularity of buy now, pay later (BNPL) products like Afterpay and Zip continues to soar, while the use of credit cards is in freefall.
In November 2019, the number of active credit cards fell to a near-decade low.
As at February, major BNPL players Afterpay and Zip combined had 4.9 million customers across Australia and New Zealand, while last week FlexiGroup Limited (which owns platforms Humm and Bundll) reported having 2.1 million Trans-Tasman customers.
Overall, the BNPL market is set to grow massively in the coming years, potentially doubling its market share by 2023, according to a March report by Worldpay.
Understanding the impact Gen Z has on retail and spending will be vitally important in the years to come.
"Gen Z are the first generation to prioritise their emotional and physical health over financial success, so being financially in control is key to them, particularly as we approach the other side of COVID-19," Mr Molnar said.
"They also put flexibility first. They want to be able to turn on and off commitments in their life and this is paramount when it comes to their finances.
"So brands will need to be flexible and transparent in how they deal with this cohort and demonstrate an understanding of these new shifts in their life values and priorities.
"Gen Z are keen to lease, co-own, rent or share brands, products or services – so brands that can facilitate these requirements will definitely get ahead."
---
Latest Articles