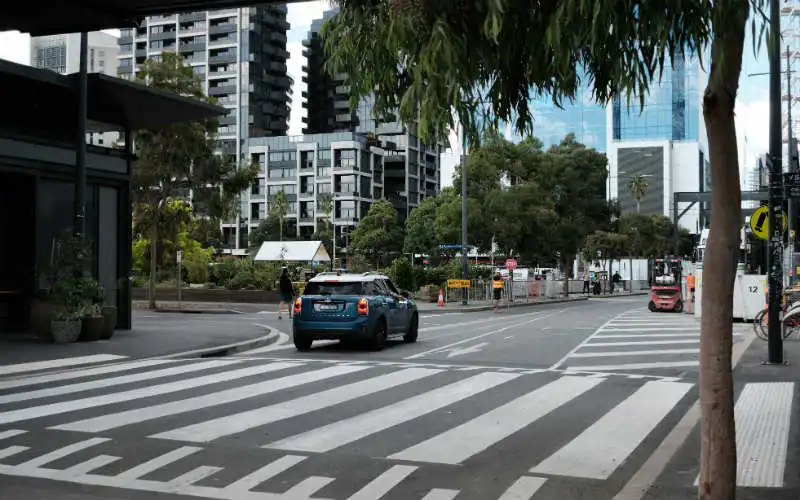 Photo by Patist Panichewa on Unsplash
Paul Higgins, Managing Director at car subscription platform HelloCars reveals why car subscriptions have been popular during COVID-19.
The process of getting behind the wheel of a new car has changed drastically over the last few years.
Drivers no longer need to buy outright if they need a car, with flexible finance and leasing options becoming more common. These days, you don't need to lease on traditional terms either, with car subscription services like HelloCars making it even more flexible for Aussie drivers.
When social distancing guidelines came into place, car dealerships saw a significant decline in people visiting showrooms. There was an increase in customers exploring the idea of online sales and cars are no different
With car subscription, the entire process can be completed online, from the comfort and safety of your own home, which has been particularly appealing for consumers.
So what exactly is car subscription and how do you decide if it's right for you?
In the market for a new car? The table below features car loans with some of the lowest fixed and variable interest rates on the market.
Approval in 24 hours
Balloon options to reduce repayments
No ongoing fees, no discharge fee
*Comparison rates based on a loan of $30,000 for a five-year loan term. Warning: this comparison rate is true only for this example and may not include all fees and charges. Different terms, fees or other loan amounts might result in a different comparison rate. Rates correct as of January 28, 2022. View disclaimer.
What is a car subscription?
It's just like any other type of subscription service - you sign up to different services for movies and music, and you sign up to a car subscription service for access to cars. Subscriptions are often confused with car-sharing which allows you to rent a car when you need it.
However, a car subscription is more like a phone plan - it allows you to get behind the wheel of a new car through small weekly payments and no lock-in contract. This means you can return a car when you no longer need it or swap it for a different car if your needs change e.g. switching from a small sedan to an SUV as your family grows.
You don't need to go directly to a car subscription company either – Loopit.co is an Australian company that's making it possible for car dealerships to offer the service. So, you can head to your local dealer showroom or even their website and subscribe directly from there.
Are subscriptions just a short-term solution?
According to Forbes, by 2025 1.9 million cars on Australian roads could be subscription based, which is 10 percent of all the cars currently registered in the country.
This prediction requires a shift in how we view car ownership, and it's a change we've seen accelerated due to coronavirus. With millions of Aussies now out of work or working from home, most cars have remained off the road during the pandemic.
Car sales have also been declining, signalling a new normal post COVID-19; people will be wary of taking on car loans, more of us will continue working from home, and cashflow will be a priority.
This will lead to fewer full-time car owners, and an increase in flexible alternatives. While more of us move away from the traditional model of car ownership, car subscription services will continue gaining popularity.
How much does car subscription cost?
Car subscriptions can often mean cheaper weekly repayments than if you buy a car on finance or take out a loan. For example, with HelloCars you can get a car from as little as $119 a week, which will get you something like a 2011 Ford Focus.
Obviously the price depends on the car, so it will cost more for newer, bigger models e.g. the 2015 Ford Territory is available for $202 a week. Over many years the repayments will add up, but compared to buying a car outright, subscribing has a much lower upfront cost.
The subscription company usually covers the registration, insurance, regular maintenance and unexpected repair costs, so you just need to pay for petrol and the weekly fee.
If you're not sure if it's right for you, there is an online calculator available so you can see how much you can save if you choose to subscribe over buying.
What are the pros and cons?
Pros:
You don't need to worry about standard costs of owning a car, including insurance or registration. For those of us working at home, it means avoiding these ongoing expenses while your car is left idle.
The car will be under warranty while you have it, so you don't need to cover any unexpected repair or maintenance costs.
24 hour roadside assistance and customer care seven days a week are usually also available for added peace of mind.
You aren't locked into any one car. Once you've signed up to your plan, you can swap your car for another one every few months. For example:
You can test out a model you like before you decide whether you want to spend your money on it.
If you need to drive for a short period during the year, then it's easier and cheaper to subscribe for a few months and take back the car when you're done.
Cons:
Subscriptions are not the same as "rent-to-own" plans, which means your payments don't go towards the price of a car. So even though you can swap the cars frequently, you will always need to return the car in the end.
The weekly fees for car subscriptions are often based on a distance that the average person drives, so there is a limit on your kilometres. If you go over the limit while you have the car, there's usually a fee for every kilometre you go over the limit.
While usual wear and tear is fine, if you get more than a few scratches or damage any of the interior you might need to pay an additional fee when you return it. You also can't make any modifications to the car as you would if you owned it.
---
Latest Articles