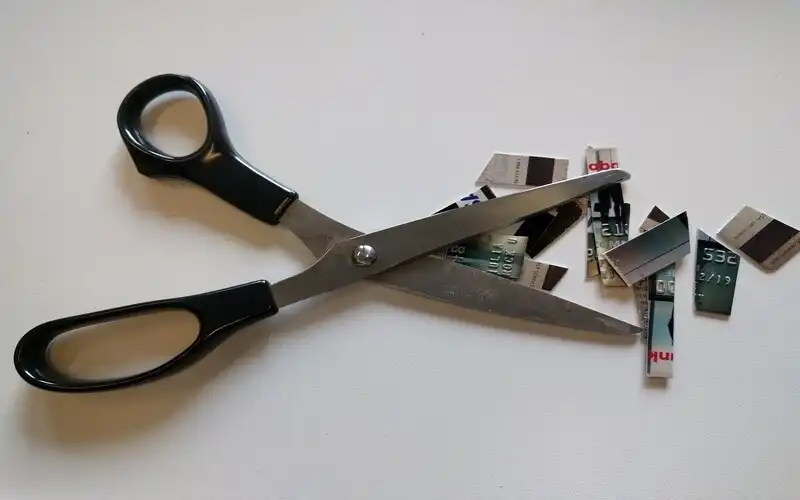 New data has revealed the true extent to which younger generations are abandoning credit cards in favour of more manageable forms of spending.
Not content with killing various industries such as diamond rings, house buying, and just about anything based on headlines in any given week, millennials now seem to be 'killing' credit cards too.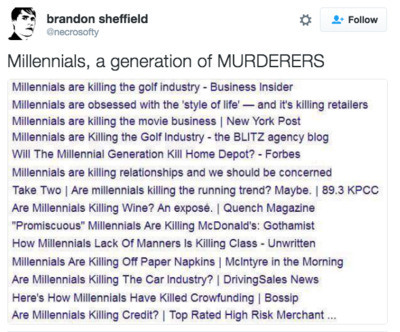 Image source: Know Your Meme
New data from Pay On Demand provider Beforepay (formerly Cheq) shows only 6.9% of its 200,000+ users under the age of 35 have a credit card.
This supports 2020 research by credit bureau illion which found a similar figure of around 10% of the credit card market belonged to millennials and younger generations.
The growing buy now, pay later market (BNPL) on the other hand is 53% millennial or younger, although Reserve Bank data shows BNPL still accounts for only around 1% of total payments.
---
It isn't just Beforepay and illion's data showing a major decline in credit card use, and this fall isn't just among younger users either.
The latest (RBA) credit and debit card data for March 2021 shows a 7.25% fall in the number of active credit cards since the pandemic began 12 months prior, while debt on those cards has fallen by a substantial 26%.
Debit cards meanwhile are 3.5% above pre-pandemic account numbers (35.28 million).
In a March 2021 report, banking regulator APRA said credit card lending "remains significantly below pre-COVID-19
levels", as does research by Equifax (with applications down 29% in a year).
With credit card cancellations up nearly 50% since the pandemic hit, Beforepay Co-Founder and CEO Tarek Ayoub said these figures mean younger generations preferred to use payment models that don't charge high interest rates such as credit cards.
"We are seeing a seismic shift in the way that people manage money through technology," Mr Ayoub said.
"People are voting with their phones. They don't want high-limit credit cards that encourage irresponsible spending.
"Younger people particularly are very aware of their financial hygiene."
The average credit card interest rate is 17%, according to Commsec, and the aversion to high fees and 'out-of-date' perks and features is also a key reason.
"Credit card debit, which is now 1.3% of all consumer debt, is fading badly because the major banks are still hooked on airline point programs - which only attract transactors not revolvers - while they push mortgages as the major debt vehicle - which is working," Payments expert Grant Halverson told Savings.com.au last month.
Related: Credit cards with low interest rates
What is Beforepay?
Beforepay is a 'Pay On Demand' service that gives Australians access to their pay and salaries in advance of when they normally would.
For a fixed transaction fee of 5% with no additional fees or interest, members can access up to $1,000 of their wages ahead of their usual payday if they need it.
According to its website, Beforepay can send this cash to a member's bank account in as little as 60 seconds.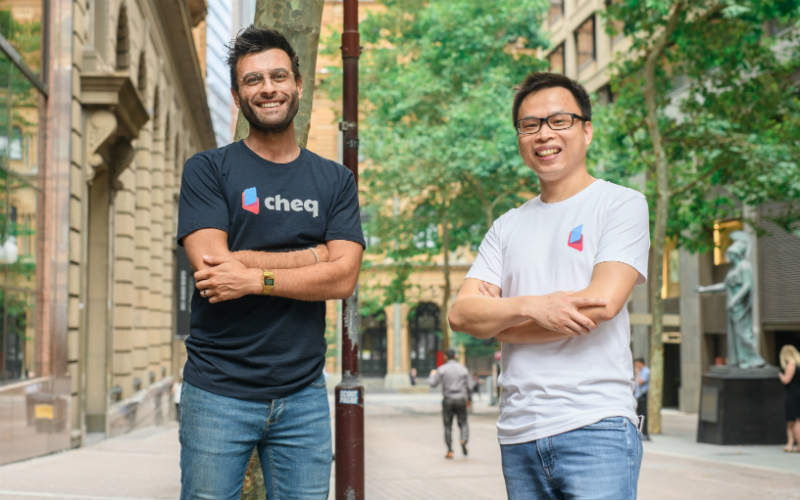 Cheq was originally founded by Tarek Ayoub & Dean Mao, before rebranding to Beforepay.
Beforepay also offers budgeting tools in its app, like spending insights and auto-generated budgets.
Mr Ayoub says one in four customers are using these tools to smooth out their spending.
"I have seen the credit card industry from the inside out and I know just how bad it can be for consumers," Mr Ayoub said.
"We built Beforepay to encourage people to smooth out their spending, budget for foreseeable expenses and manage the surprises that life throws at all of us."
BNPL platform humm sees more growth in 2021
Unlike credit cards, BNPL platforms are gaining popularity with younger crowds, and one of the biggest is humm, formerly FlexiGroup.
In the March 2021 quarter, humm recorded 2.7 million active customers (customers who make a purchase within 12 months), up 40% compared to the same time in 2020.
That makes it almost as big as Afterpay and around the same size as Zip.
According to its results, repeat customers made 82% of the $255.3 million in spending, up from 75.2% in November 2020.
Monthly account keeping fees increased 11.8%, which is something most other BNPL platforms don't charge.
Bundll, which humm owns, surpassed 1 million customer transactions for the first time.
"Hummgroup has performed strongly with our bigger Buy Now Pay Later product - and the ability to finance larger ticket items over longer terms - continuing to be a key point of differentiation," CEO Rebecca James said.
---
Image via Guilia Forsythe, Flickr