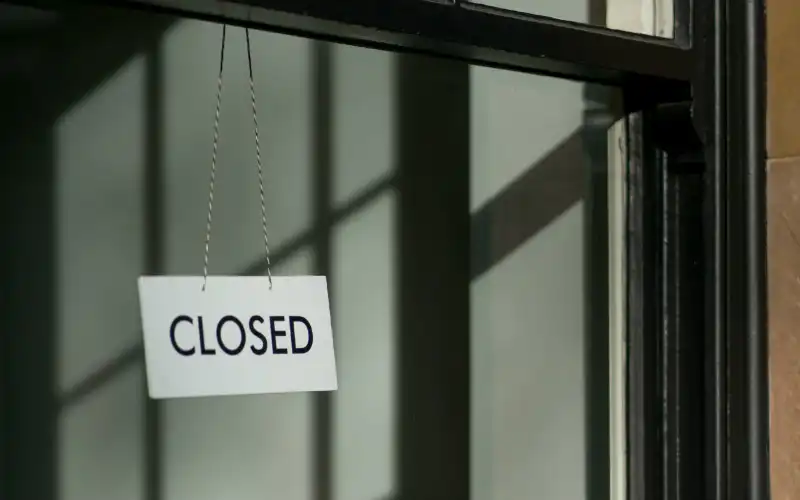 Photo by Craig Whitehead on Unsplash
The number of active personal credit and charge cards in Australia has plummeted to 13.9 million – the lowest point since April 2011.
This is according to the latest Reserve Bank payment data, which shows a sharp recent decline in open credit card accounts to September 2019.
Just over the month from August to September, the number of active cards fell by 4.1% from 14.5 million to 13.9 million.
Over the previous 12 months, the numbers fell by 6.4% from 14.8 million.
The credit card market has clearly been in decline for some time now. From September 2015 to April 2018 credit card numbers were consistently over 15 million, reaching a peak of 15.45 million in June 2017.
Since this peak, people have closed their accounts in droves, with the number of active accounts dropping by nearly 10%.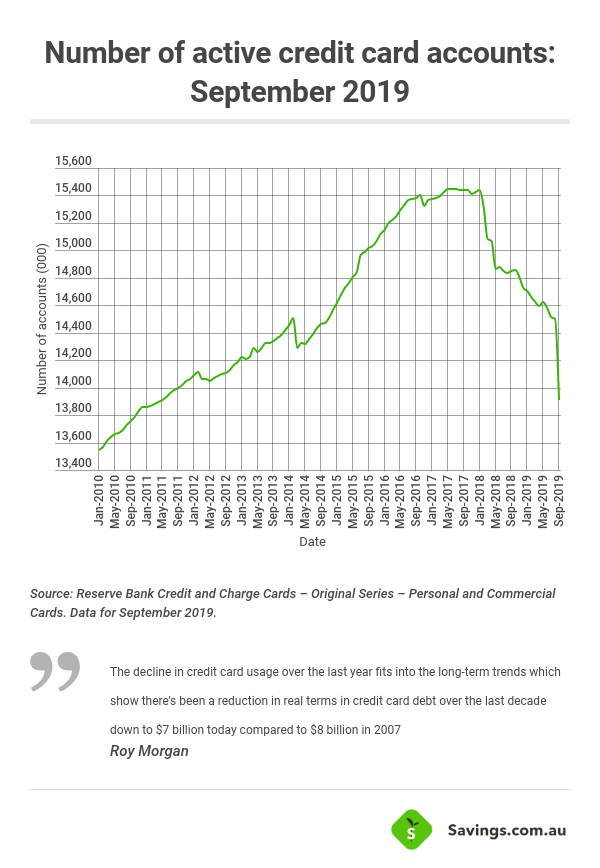 The fall in credit card use can be attributed to a number of things, but recent causes could be:
Buy now, pay later use
Buy now, pay later platforms (BNPL) such as Afterpay and Zip seem to be drawing many credit card customers away, particularly the younger markets.
Findings from the Roy Morgan 'Digital Payment Solutions Currency Report' September 2019 found 1.95 million Aussies used a BNPL service in the previous year, up from 1.38 million in September 2018.
While overall users are still pretty low at 9,4% of the population, this is up from 6.8% a year ago.
Roy Morgan CEO Michele Levine said these schemes would continue to grow in popularity and provide credit cards with healthy competition.
"The payment environment in Australia is facing rapid change and these 'buy-now-pay-later' companies are likely to pose a threat to traditional deferred payment options including credit cards, as consumers can easily access a small amount of credit instantly," Ms Levine said.
"The increasing use of new payment technologies is being aided by the growing proliferation and development of smartphones and wearables with integrated technology such as Apple Pay and Google Pay."
This research from Roy Morgan also found the percentage of Australians holding a credit card is down 3% over the past year.
"The decline in credit card usage over the last year fits into the long-term trends which show there's been a reduction in real terms in credit card debt over the last decade down to $7 billion today compared to $8 billion in 2007," the report said.
BNPL services are more popular among younger markets and skew towards women more than men.
Buy-now, pay-later usage in last 12 months: Market composition by age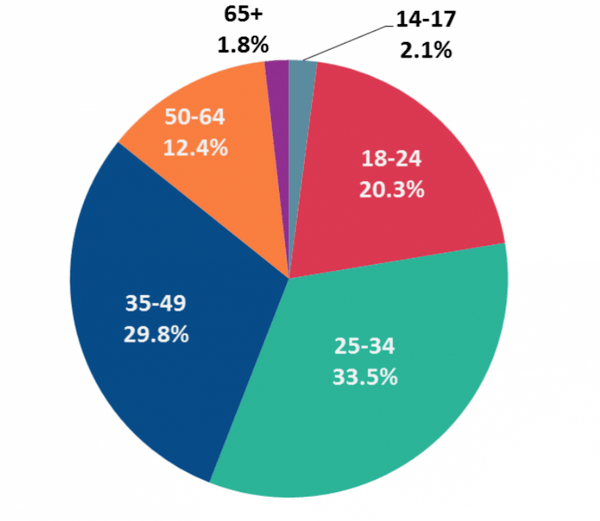 Source: Roy Morgan
Consumers spiritless heading into festive season
Recent statistical releases point towards falling consumer and household confidence in Australia, with recent falling interest rates seemingly doing little to encourage people to spend.
According to the Westpac-Melbourne Institute Index of Consumer Sentiment report for October, consumer confidence fell 5.5% to 92.8.
This was the lowest this number had been for four years, although according to the November report (released today), this score has since ticked up to 97.
Nevertheless, any score below 100 suggests that pessimists outnumber optimists.
Westpac Chief Economist Bill Evans said consumer attitudes towards spending look to be downbeat as the all-important Christmas sales period approaches.
"One in three Australians are planning to spend less on gifts than they did last year, with a further 54% expecting to spend about the same," Mr Evans said.
"Just 11% of consumers are planning to spend more this year. The mix is almost identical to last year's survey and suggests we are heading for another lacklustre Christmas spend."
Last month's NAB Consumer Anxiety Index, meanwhile, showed a 2.9 point increase in consumer anxiety to 57.3 points from 54.4 in Q2 2019.
The cost of living was the biggest driver of consumer anxiety, with one in four respondents rating their anxiety over living costs as "very high".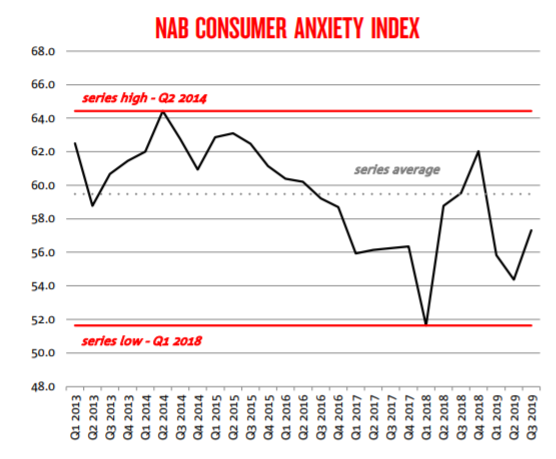 Source: NAB
Despite the closing of accounts and rising consumer anxiety, those that do have credit cards aren't slowing down their spending.
There were more than 252 million credit card purchases in September worth roughly $28 billion, which is an increase of almost $400 million from August.
It also seems that credit card holders are being more responsible with their spending, as total balances accruing interest fell from $30.5 billion in August to $29.2 billion in September.
Tightening credit standards
Ever since the royal commission's final report, banks and lenders have tightened their lending standards, to the point where Treasurer Josh Frydenberg had to implore the banks to loosen their standards.
When applying for a loan (such as a mortgage), a lender will often view a credit limit as potential debt.
So an applicant with a $20,000 credit limit could be seen as having $20,000 worth of potential debt, even if they're a responsible credit card user.
Although some lenders have taken steps to relax their lending standards a little (such as major banks' cutting their serviceability rates), it's entirely possible customers are cutting up their credit cards or seeking lower credit limits to boost their chances of home loan approval.
According to the RBA's data, total credit limits among cardholders have declined by just under 1% month-to-month and year-to-year, with the average credit limit now sitting at around $9,800.
---
Latest Articles