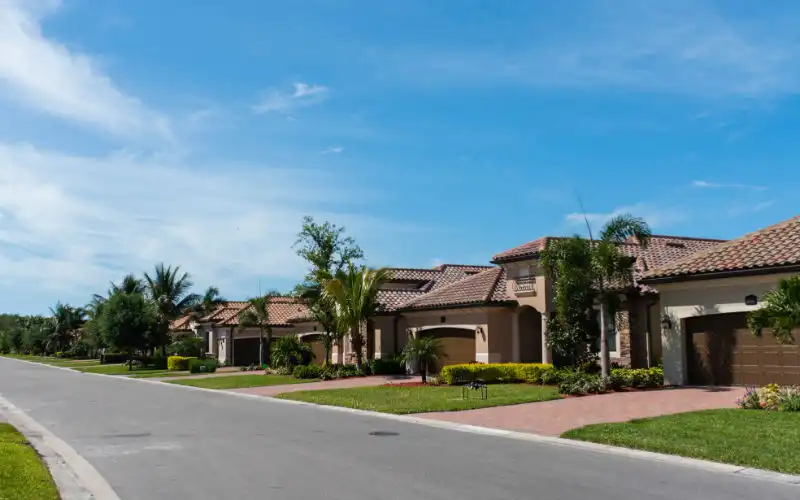 Photo by FilterGrade on Unsplash
Savings.com.au has picked out some of the lowest-rate variable home loans on offer among Australia's big four banks, customer-owned banks, and larger non-banks.
On this page, you can compare some of the lowest variable home loan rates available this month for:
Variable home loan rates (principal & interest)
The two tables below display snapshots of some of the lowest variable home loan interest rates for owner-occupiers or investors wishing to make P&I repayments.
Owner-occupier home loans P&I
Investor home loans P&I
Variable home loan rates (interest-only)
The two tables below display snapshots of some of the lowest variable home loan interest rates for owner-occupiers or investors wishing to make IO repayments. Before you commit to one, make sure you understand the pros and cons of interest-only loans.
Owner-occupier home loans IO
Investor home loans IO
Further guides & resources:
Why should you get a variable interest rate?
In Australia, most home loan borrowers have a variable interest rate on their mortgage as opposed to a fixed-rate. Variable interest rates can move up or down at any time, but they generally move in sync with Australia's cash rate, which is controlled by the Reserve Bank (RBA). For example, when the cash rate is cut, there's a good chance your lender will also cut the interest rates on its variable home loans, which could include the interest rate you're paying. Conversely, your interest rate can rise if a lender decides to increase rates, so variable rates can be a blessing and a curse.
Variable-rate loans might be preferable to fixed-rate loans if you think interest rates are going to fall. But when lenders expect a future cash rate cut, some may offer some tantalisingly-low fixed rates to tempt more people into fixing their home loan rate. If you were to go with a fixed-rate, you'll miss out on any rate cuts over your fixed-term. Remember that lenders normally have a good idea of which way interest rates are moving, and price their home loans accordingly.
Variable loans also tend to be more flexible than fixed-rate home loans, with many offering appealing features like offset accounts, redraw facilities and the ability to make extra repayments. Such features can help you to save on interest and pay off your loan earlier.
Variable vs fixed home loan rates
Given their variable nature, variable-rate loans can provide less certainty than fixed-rate loans. A fixed-rate loan will have set repayments for a known period of time, which can be useful for budgeting purposes.
But fixed home loans aren't without their flaws. Primarily:
They can have high revert rates (the variable rate the loan reverts to at the end of the fixed period)
They're often less flexible – many do not offer offset accounts or redraw facilities
They can have break fees attached which can cost you thousands of dollars if you try to leave the fixed loan before the fixed term is up (e.g. to refinance, sell your home etc.)
You can miss out on interest rate cuts
Trying to predict home loan interest rates can be a risky business, but fixed loans can be beneficial if you time it right. If interest rates are rising, you could be saving thousands of dollars if you're locked into a much lower rate.
Consider consulting a mortgage broker if you're undecided on which type of interest rate to choose, or read our article on fixed vs variable loans for more information.
Interest-only vs principal and interest
There are generally two types of home loan repayment which we've shown in the tables above: principal and interest and interest-only.
Interest-only (IO) loans delay the repayment of the borrowed amount on the loan, also known as the principal. If you borrow $400,000 for a $500,000 house, that $400,000 is the principal. With an interest-only loan, you only have to pay the interest on that principal for a set period of time, normally up to five or 10 years depending on the lender.
This can make interest-only loans much cheaper during the interest-only period, as a significant portion of your overall repayments are missing. This makes them popular with investors too, as the interest component of home loan repayments are tax-deductible as an investment expense.
But as you can see in our example below, IO loans can be more expensive overall, since you still have to repay that initial principal, just in a shorter period of time. This means your repayments after the expiry of the interest-only period will usually be much higher.
The table below shows the difference in monthly and total repayments of an IO and P&I home loan, based on a 30-year loan of $400,000 at an interest rate of 4.00% p.a.
Loan
Monthly repayment during IO period
Monthly repayment after IO period
Total cost (principal + interest) of the loan
P&I loan
$400,000
N/A
$1,910
$687,478
IO loan
$400,000
$1,333
$2,111
$713,404
Total cost difference
$25,926
Interest-only home loans could be summed up as 'less now, more later'.
How much of a difference does a good home loan interest rate make?
A low interest rate can make a big difference to your total interest costs, so make sure you find one that suits you.
The table below shows the difference in interest costs between two interest rates – 3.50% p.a. and 4.50% p.a. – over the course of a 30-year, principal and interest loan. These rates might seem a bit high by current standards, but many people are still paying even more than this.
| Loan amount | 3.50% p.a. min monthly repayment | 4.50% p.a. min monthly repayment | Monthly savings at 3.50% p.a. | Total savings over 30 years at 3.50% p.a. |
| --- | --- | --- | --- | --- |
| $300,000 | $1,347 | $1,520 | $173 | $62,252 |
| $400,000 | $2,027 | $1,796 | $231 | $83,002 |
| $500,000 | $2,245 | $2,533 | $288 | $103,753 |
| $700,000 | $3,143 | $3,547 | $404 | $145,254 |
| $1,000,000 | $4,490 | $5,067 | $577 | $207,506 |
A 100 basis point (1.00% p.a.) difference in home loan interest rate can leave you tens of thousands of dollars better (or worse) off over the life of your home loan.
The different types of home loan providers we compare
Big four banks
ANZ, Commonwealth Bank, NAB and Westpac collectively hold around 80% of all residential mortgages, making Australia's home loan market one of the most concentrated in the world. They have nearly $1.4 trillion in housing loans at the moment, of which $900 billion is dedicated to owner-occupied housing.
Despite this size, the big four banks don't often offer the lowest home loan interest rates, which is why you might not see any products offered by them in the tables above.
Customer-owned banks
Customer-owned banks are banks not beholden to shareholder profits – something representatives of customer-owned banks argue allows them to pass on lower rates and fees to their customers.
The mutual sector held combined assets of $117 billion in 2018, according to KPMG, which is about 2.5% of total assets across all deposit-taking institutions. This number has been growing quite rapidly in recent years.
Refer to the tables above to see how customer-owned banks compare to rates from the big four and non-bank lenders, which we'll explain below.
Non-banks
Non-banks are not 'authorised deposit-taking institutions' (ADIs), so they cannot offer savings accounts or term deposits, but they are still able to offer home loans.
Non-banks and their related entities are an emerging force in Australia's home loan market, with some offering highly competitive interest rates. Former ACCC Chair Graeme Samuel recently urged borrowers to consider non-bank lenders.
"If you can get a lower rate from borrowing from a non-bank financial institution, why wouldn't you do it? Their money is as good as any of the big four banks," Mr Samuel told ABC's 7:30.
Frequently asked questions
1. Is a variable rate of a home loan always higher than a fixed rate?
Not necessarily. As variable home loan rates can rise or fall depending on what's happening in the market, variable rates may not always be higher than a fixed rate. You'll find that the average variable rate is actually usually lower than the average fixed rate.
2. How often do variable mortgage rates change?
Variable mortgage rates may rise or fall depending on what the market is doing and at what rate the RBA has set the official cash rate.
3. How will rising interest rates affect mortgage payments?
If the cash rate goes up, lenders typically increase interest rates - raising your minimum required recurring repayment. Conversely, if the cash rate goes down, lenders typically lower interest rates, lowering your minimum required repayment, although your repayment amount might not change automatically (you may have to contact your lender to lower it).
4. Can I change my mortgage from variable to fixed?
Switching your mortgage from a variable-rate to a fixed rate can be relatively simple, whereas switching from fixed to variable (before the end of the fixed term) can be much more of a challenge given you will likely face expensive break costs.
Savings.com.au's two cents
Why pay an extra $100,000+ because you can't be bothered to switch to or find a cheaper home loan? Look around for a good rate – there are plenty of them out there so there's no reason to not spend a small amount of time comparing loans or even checking in with a mortgage broker.
You can also keep up with the latest home loan rate movements by checking our home loan news page.
---
Disclaimers
The entire market was not considered in selecting the above products. Rather, a cut-down portion of the market has been considered which includes retail products from at least the big four banks, the top 10 customer-owned institutions and Australia's larger non-banks:
The big four banks are: ANZ, CBA, NAB and Westpac
The top 10 customer-owned Institutions are the ten largest mutual banks, credit unions and building societies in Australia, ranked by assets under management in November 2019. They are (in descending order): Credit Union Australia, Newcastle Permanent, Heritage Bank, Peoples' Choice Credit Union, Teachers Mutual Bank, Greater Bank, IMB Bank, Beyond Bank, Bank Australia and P&N Bank.
The larger non-bank lenders are those who (in 2019) has more than $9 billion in Australian funded loans and advances. These groups are: Resimac, Pepper, Liberty and Firstmac.
Some providers' products may not be available in all states. To be considered, the product and rate must be clearly published on the product provider's web site.
In the interests of full disclosure, Savings.com.au and loans.com.au are part of the Firstmac Group. To read about how Savings.com.au manages potential conflicts of interest, along with how we get paid, please click through onto the web site links.
*The Comparison rate is based on a $150,000 loan over 25 years. Warning: this comparison rate is true only for this example and may not include all fees and charges. Different terms, fees or other loan amounts might result in a different comparison rate.
Latest Articles