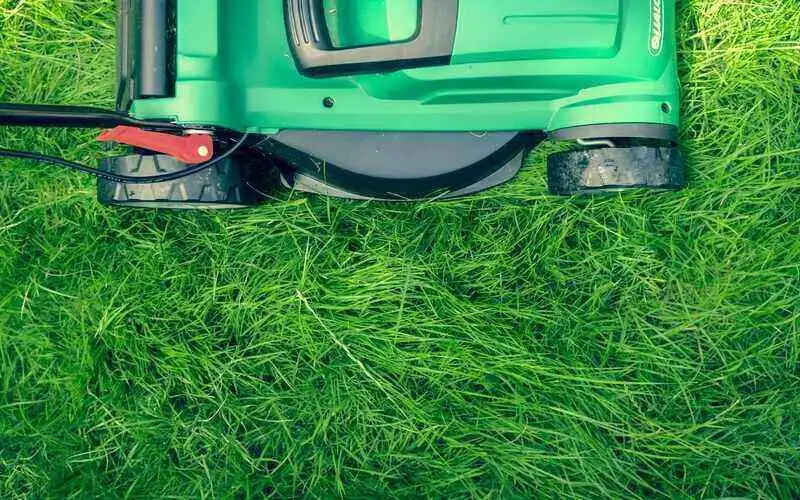 The average family is spending tens of thousands each year on tasks they could be doing themselves, new research shows.
Figures from the Ruthven Institute's latest household outsourcing report for 2021 show as much as $51,000 per year is being spent on chores and activities that were once DIY for the average family.

This rise in outsourcing of once common tasks has been made possible by the gig economy and the sharing economy, as well as the increase in small businesses offering such services conveniently.
According to the Ruthven Institute's report, common services for outsourcing include:
Health services, like home nursing or home massages (37.2%)

'Tourism', mainly arranging transport like Uber, car sharing/renting through apps like Car Next Door, or finding accommodation (18.5%)

Meals, mainly meal deliveries through the likes of Uber Eats and MenuLog (14.4%)

Childcare (6.4%)

Financial services (3.9%), such as receiving financial advice or paying for banking services

Cleaning and maintenance (2.2%)

'Other', which includes things like babysitting, dog walking and washing etc. (3.6%)
In total, $510 billion was spent on outsourcing these chores in 2020.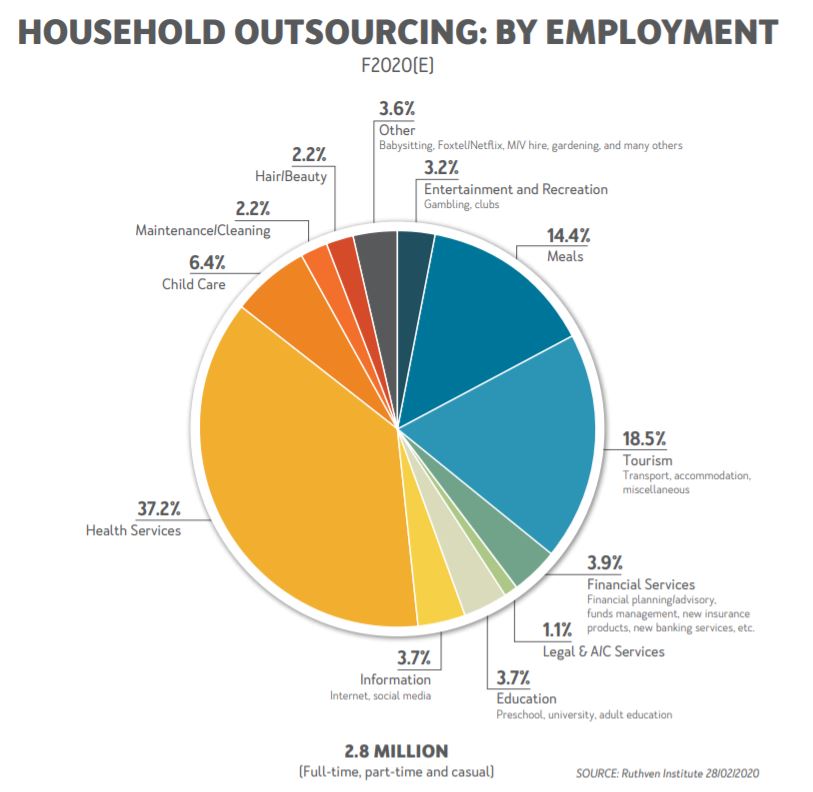 Co-founder and director of budgeting and savings apps RepeatBooking.com.au and Get Reminded, Tim Nicholas, says there has been an "explosion" in the number of apps catering to saving people money, with more popping up every day.
"Professional organisers are in huge demand at the moment as people want to be more organised and clutter free and need someone to show them how," Mr Nicholas said.
"Food delivery services are skyrocketing as people choose less time in the kitchen and less time walking down the grocery shopping aisles.
"New apps and online platforms are launching daily to not only save people time but help them to save money."
While paying for these tasks can be costly, Ruthven Institute founder and director Phil Ruthven said it's actually a good thing.
"The reversion to sloth has been very important because when you resort to sloth you actually have to get somebody else to do the job for you, which means you're pulling them out of the unemployment pool," he told a Committee for Economic Development of Australia (CEDA) conference back in 2018.

"Never feel guilty about outsourcing, it's doing it yourself that you should feel guilty about."
---
Need somewhere to store cash and earn interest? The table below features savings accounts with some of the highest interest rates on the market.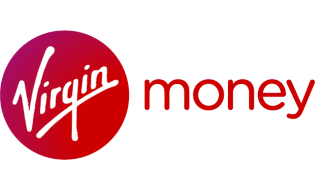 Advertisement
Boost Saver - Savings Account
Product Features
Zero monthly fees. Maximum rewards. Red hot savings rate.
5,000 bonus points points when you take out a new Virgin Money Go Account
Bundled with the Virgin Money Go transaction account
Highest
variable rate
1.20%†
Base
variable rate p.a.
0.10%
Enjoy up to 1.20% p.a. with your bundled Virgin Money Boost Saver
Product Features
Zero monthly fees. Maximum rewards. Red hot savings rate.
5,000 bonus points points when you take out a new Virgin Money Go Account
Bundled with the Virgin Money Go transaction account
What are some of the best 'outsourcing' platforms for chores?
There are countless apps that can be used to pay people for completing basic tasks, whether they work for a small business or if they're independent contractors working via apps like Airtasker.
In his opinion, Tim Nicholas said some of the best lesser-known time and money saving outsourcing businesses include the likes of:
The Art of Decluttering:

helps people declutter their homes and also teaches them how to create organised systems, how to sell unwanted goods online and offers a specialised course on how to sort paperwork

Razor Edge Sharpening: a slightly more niche option, this one offers

on-site visits where households knives are sharpened on the spot, and can also take requests via post for anywhere in Australia

Our Cow: a different take on the 'meal delivery' system, Our Cow delivers meat boxes straight to households and has seen growth of 1,500% in the past 12 months.
Get Reminded on the other hand is a free app that essentially 'outsources' the management of household bills, and it claims it can save families $3,000 per year on their household bills and contracts, simply by sending them early reminders and encouraging them to switch.
RepeatBooking is an online platform that automatically reaches out to past customers via SMS on behalf of tradies and small businesses, asking if they need the service again within about six to 12 months.
See also: How Sniip could help ease the pain of paying bills
---
Photo by Daniel Watson on Unsplash