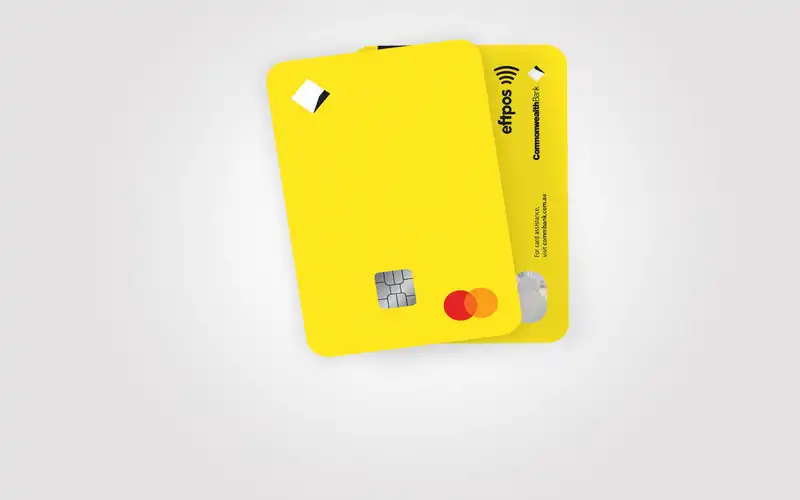 New bank data suggests 'no-interest' credit cards are proving very popular. So what's with these cards and how do they work?
In Commonwealth Bank's (CBA) latest half-year results released last week, it revealed that over one-third of new credit card applications were for its no-interest 'Neo' card.
That's despite credit card balances on CBA products falling by 16% over the calendar year, and the overall number of active Australian credit card accounts market-wide declining 7% in 2020.
NAB is said to have received similar levels of interest in its no-interest 'StraightUp' credit card which launched a day before CBA's Neo card.
These cards, which charge monthly usage fees instead of interest, were launched to rival buy now, pay later (BNPL) services which have surged in popularity.
According to Commonwealth Bank CEO Matt Comyn, there's been demand from some customers that are more comfortable paying a fee and not interested in an interest rate.
"Customers want to take more control, they want to see more simplicity, and they also want to have help around their budgeting needs," Mr Comyn told the Australian Financial Review.
CBA's head of retail banking Angus Sullivan said the card is proving to be particularly popular with younger crowds, a demographic known to enjoy using the likes of Afterpay and Zip.
"It's obvious and right to observe your traditional vanilla credit card offering is seeing some challenges at the moment," Mr Sullivan told NCA Newswire.
"I think the product design appeals to a younger demographic … they are modest credit limit cards.
"It's really easy for customers to get their head around it."
How do these cards work?
These no interest cards, and it is just the two at the moment, don't charge an interest rate like a standard credit card.
Instead, they charge a monthly fee that doesn't apply if the balance on the card is $0.
These fees apply to different credit limits:
| | | |
| --- | --- | --- |
| Credit limit | CBA fee | NAB fee |
| $1,000 | $12 monthly | $10 monthly |
| $2,000 | $18 monthly | $15 monthly |
| $3,000 | $22 monthly | $20 monthly |
These cards also don't charge any late payment fees or foreign transaction fees, and the Commbank Neo card also offers cashback benefits to users from more than 80 retailers.
Are no-interest credit cards cheaper than credit cards?
According to analysis Savings.com.au conducted on these cards when they launched, they can be more expensive to use than a standard credit card.
Although credit cards can charge high interest rates in excess of 20% p.a, they aren't as expensive if the balance is paid off in full.
If you were to spend $1,000 with a $3,000 limit and took 12 months to repay this, the CommBank Neo card would cost $264 in fees, while NAB's would cost $240.
In comparison, if you were to take 12 months to pay $1,000 off a credit card with no annual fee and an interest rate of 8.40% p.a, you'd be charged around $84 in interest.
A more expensive card with a 20% p.a interest rate would cost $200 in interest.
So even the most expensive credit cards can be cheaper in some cases, and the annual fee would be even higher for one of the higher credit limits.
Payments industry consultant Bradford Kelly told Savings.com.au he didn't think these cards were worth using compared to traditional credit cards.
"The only scenario where they are better is when you don't use them as the monthly fee is not charged if it's not used," Mr Kelly said.
"CBA and NAB are waiving the foreign transaction fee, however remember that only 3% of total spend on cards is done overseas so this isn't much.
"There are plenty of debit cards that don't charge FX fees (Citibank, Macquarie and ING). If you want to save on overseas fees, use one of these debit cards."
According to Mr Kelly, swapping the interest rate charge with a flat monthly fee doesn't change much from a consumer perspective.
"The outcome is about the same," he said.
For those that really need to revolve a balance, Mr Kelly suggested these three low-rate credit cards:
Greater Bank ($49/year waived if you spend $12k and 5.95% p.a)
Auswide ($50/year and 8.05% p.a linked to the RBA cash rate)
G & C Bank ($49/year 7.49% p.a)
"The value of cash back programs never outweighs the additional cost. Focus on the cost of the card and get the best deal that you can," Mr Kelly said.
Are no-interest credit cards cheaper than buy now, pay later?
The cost of these cards also has the potential to be much higher than the fees charged by BNPL providers too.
The biggest BNPL platform Afterpay charges a $7-10 late fee, while Zip charges a $5 late fee with an additional $6 account fee that gets waived if there's no balance on the account.
Other late fees charged by the likes of Humm, Bundll and Klarna (part-owned by Commonwealth Bank) tend to hover in that $5-10 range.
Compared to the monthly fees the no-interest cards charge if used, Mr Kelly also said they don't really compete with BNPL either.
"BNPL doesn't charge customers a fee unless their payment is late. There is typically no monthly fee with BNPL," Mr Kelly said.
"The closest to BNPL these cards get is the Zip Pay 'tap to zip' product which isn't BNPL, rather it's an instantly issued Virtual Card with a $1000 limit and a $6 per month fee and a minimum $40 payment due with 3 months interest-free.
"The Zip Pay product is much more sophisticated and the issuance of the card is instant.
"NAB and CBA are reporting that there are a lot of applications for these products and that's a shame because there are better options for customers."
Commbank and NAB say customers see value in these products
So based on Mr Kelly's comments it would seem he isn't much of a fan of these cards, essentially saying they're only worth using when no balance is carried.
However, Savings.com.au contacted both banks for a response, and a spokesperson for each said that they do provide value to certain customers.
Commbank Neo card
A Commbank spokesperson said the fact that one-third of new card applicants were for the Neo product is proof of the value customers see in it.
"We have a range of credit cards for customers seeking access to credit and believe our range offers good value to customers," the spokesperson said.
"A trend we're seeing is a shift in customer preferences around the way customers are accessing short term credit. Customers are increasingly wanting products that are easy to understand, offer certainty and don't have surprises.
"Because CommBank Neo has a flat monthly fee when you use the card and no interest, no FX fees and no late fees, customers have certainty and control around expected costs."
See also: 1 in 3 Australians don't know their credit card interest rate
NAB StraightUp card
NAB said it offers a range of products to suit different customers' needs, and that no two customers were the same.
"StraightUp is Australia's first no interest credit card, launched in response to Australians wanting more control over their finances with simple products. We've had strong interest in the first five months, with StraightUp now accounting for 30% of NAB's new credit card applications," NAB said.
"Unlike Buy Now Pay Later services, StraightUp offers a continuing line of credit, is available to use anywhere Visa is accepted, has no late payment fees, and allows customers to repay balances over a longer period of time.
"We always encourage our customers to get in contact with us to discuss whether a product is suitable for them."
Compare credit cards with a low interest rate
---
Image via Commonwealth Bank