The lack of stable work and the potential for smaller incomes in such jobs can make it much harder to qualify for a home loan, as lenders will want to be confident in your ability to meet the mortgage repayments. This also applies to contractors and self-employed people.
Given around two million Australians (17%) are either one of those or a gig worker, that's a lot of people who potentially can't get a home loan. But the good news is, gig workers, contractors, and the self-employed can get a home loan. In this article, we'll explain how.
What is the 'gig economy?'
The gig economy, also known as the share economy, is a form of labour market where people act as short-term contractors or freelancers and perform tasks and jobs for other people on a gig-by-gig basis instead of permanently.
The gig economy rose to prominence with the smartphone, as most gig economy jobs involve connecting two or more people for the completion of a task.
Popular gig economy companies include:
Ride-sharing services (Uber, Lyft, Didi, Ola and more)
Food delivery apps (Uber Eats, Deliveroo, MenuLog etc.)
Property rental platforms (Airbnb and Stayz)
Car and car park rental platforms (Car Next Door, Spacer, Camplify and others)
Apps for performing miscellaneous jobs, such as Airtasker
There are too many gig economy services to list here. You can use one to pet sit for people (Paw Shake, Pet Cloud), to wash your car (Wipe Hero), to get massages (Blys, ZenNow), and just about anything else. According to a survey by the Victorian Government, some 100 different platforms are used in total.
How big is the gig economy in Australia?
The gig economy is massive in Australia. In 2015-16 only around 0.5% of adult Australians were estimated to be working such jobs according to the Grattan Institute (80,000), but since then it has grown significantly. The sheer number of people who lost their jobs in the coronavirus crisis saw a number of them flock to platforms like Uber to make a living. In fact, Uber itself became the second biggest employer in the country with 120,000 drivers and delivery partners, about as many as Coles and twice that of Commonwealth Bank.
How much do gig workers earn?
The amount you can earn by working in the gig economy varies as there are so many variables, but an Uber-commissioned report in 2021 found drivers typically earn $21.55 an hour after costs - about 9% more than the minimum wage - but only during peak meal times. The Transport Workers Union (TWU) on the other hand claims food delivery riders earned as little as $5 for each delivery, while rideshare workers earned an average of $12 per hour.
It's possible to earn a decent living using these apps, and you could earn even more than this depending on what you do. Cleaning a house for a bond clean for example could earn you several hundred dollars each time, and more specialised workers have a greater chance of earning higher incomes.
But these workers also:
Don't earn superannuation unless they contribute it themselves
Don't have any paid sick or annual leave
Work fewer than 30 hours per week (almost 80% of them according to Uber)
Work fewer than 10 hours per week (25%)
Can gig economy workers qualify for a home loan?
Getting approved for a loan is hard enough as is, with around a fifth of Australians experiencing mortgage rejection at some point, and it's even harder when you consider it can be hard to provide proof of income as a gig worker.
"The beauty of the gig economy is that workers can be flexible with their hours. However, it isn't so convenient when it comes to applying for a home loan," homeloans.com.au CEO Scott McWilliam told Savings.com.au.
"Among other things, lenders look for a regular and reliable income when assessing a loan application, and the fluctuations that are part and parcel of the gig economy and casual work means they may take a conservative approach when evaluating the borrower's financial position."
You can qualify for a home loan if you work for companies like Uber. It just might be a little more difficult.
"We [homeloans.com.au] have a broad range of loan products, including those catering to the short term self-employed," Mr McWilliam said.
One such solution for gig workers looking to get a mortgage is a low doc home loan.
What is a low doc home loan?
'Low doc' is short for low documentation, so a low doc home loan is one that can be applied for without the usual mound of paperwork lenders often require. Someone employed full-time would normally be expected to provide pay summaries, a few recent payslips, and proof of their employment, but for someone who is self-employed or works in the gig economy, these documents might not exist for them.
While the National Consumer Credit Protection Act (NCCP) requires some form of income verification, with a low doc home loan, the requirements usually aren't as strict in terms of proving how much you earn.
Low doc home loans: rates and fees
While mortgage rates at the moment are at record lows, interest rates on low doc home loans are generally a fair bit higher than a standard home loan. As of May 2021, many lenders are offering home loans under 2% p.a, but the most competitive low-doc loans are generally over or around 3%, a full 100 basis points higher and then some. Interest rates on some low doc loans can even exceed 5% p.a, which can make your monthly repayments much bigger, especially considering the average standard variable interest rate for new loans at the moment is 2.78% p.a (according to the RBA).
"Generally speaking, lenders consider self-employed borrowers a higher risk home loan applicant, which means most lenders charge a higher interest rate on low-doc loans," Mortgage Choice CEO Susan Mitchell told Savings.com.au.
"That being said, you might be able to convert or refinance to a traditional home loan after a couple of years on a low-doc loan."
Although it will depend on the lender, fees on low doc home loans also tend to be higher than standard mortgages. This applies to most of the common home loan fees, like upfront and ongoing fees, fixed loan break costs, refinancing and discharge fees, and so on.
Low doc home loans: restrictions
As a low doc borrower will usually be seen as a riskier customer, you might not get all the benefits associated with a regular home loan. Some restrictions will apply, although low doc home loans can still have a lot in common with them.
Most lenders won't offer fixed rates - only variable
Interest-only repayments are less common, with principal and interest (P&I) the most common
Both investment and owner-occupier loans are available still
You can still access some of the more popular home loan features (depending on the lender) like offset accounts and redraw facilities, flexible repayments etc.
You might have fewer options if you have a deposit below 20%.
Properties outside metropolitan locations might be restricted, and the upper limit for borrowing might be lower
"Another thing to keep in mind is that you may need to save a bigger deposit because most lenders won't accept less than an 80% deposit for a low-doc loan. In fact, most lenders will require you to have an LVR of 60% in order to avoid charging LMI," Ms Mitchell said.
One major barrier you might come across when finding a home loan as a gig economy worker is the lack of lenders offering suitable loans in the first place.
Which lenders offer home loans for the gig economy?
Low doc home loans are not as common as standard home loans, and have become more uncommon in recent years. From December 2010 to 2020, the value of low doc residential home loans lent to households fell from $60.2 billion to around $20 billion, and the number of loans also fell by around a third from 300,000 to 100,000.
Since the Global Financial Crisis, a number of banks either stopped lending to low doc or 'sub-prime' customers or tightened their lending criteria.
"Most major lenders don't offer low-doc loans. If you need a low doc loan, you'll likely need to approach a non-bank lender," Ms Mitchell said.
Of the big four banks, ANZ is really the only big bank still offering a low doc product, but you can also get low doc loans from lenders that aren't quite so well known, including:
Pepper Money
Resimac
Resi
State Custodians
Yellow Brick Road
LaTrobe Home Loans
Liberty Financial
Mortgage House
homeloans.com.au
Pepper Money, a non-bank lender that specialises in these sort of 'non-prime' loans with 12% of the market, recently said self-employed people and gig workers represent a significant market that is neglected by the average bank.
"We're very fortunate because we have an array of appetite for a wider segment of borrowers, as opposed to the banks, where they have a monoline offering of one risk appetite for that customer, and that's that prime customer," Pepper CEO Mario Rehayem said.
"What the banks are doing is they are becoming tighter on their credit risk appetite, and that is reflective of their prices coming down. As they tighten up their margin, they tighten up their risk profile."
How gig workers can apply for a home loan
Given the smaller number of lenders offering low doc home loans, it'd be a good idea to start by comparing loans on offer from some of the more specialised lenders listed above.
"Having a non-standard source of income does make it harder to qualify for a home loan, but it's a challenge that many Australians have successfully overcome by partnering with home loan providers like homeloans.com.au," Mr McWilliam said.
"We take a more personalised approach to credit assessment and a variety of loan products to suit many different borrower types."
To successfully apply for a low doc loan, you will need to have at least one or two of the following to present to the lender:
Your registered Australian Business Number (ABN)
At least 12 months of work history (sometimes two years is required)
A letter from an accountant if you have one
One tax return
Copies of your bank statements, as these will still show how careful you are with saving money and what you spend it on
If you're confident and ready to go, applying for a low doc home loan is then pretty much the same as a regular home loan. Just go online or get on the phone and start the application process.
Tips for getting home loan approval as a gig economy worker
Generally speaking, gig economy workers can do the following to increase their chances of mortgage approval with one of these lenders:
"Typically we see people using the gig economy as a second job to supplement their main income source. With more and more people holidaying at home, the demand for local services has certainly created the opportunity to earn a little extra income," Mr McWilliam said.
"Ideally these borrowers will have first satisfied themselves as to their ongoing earning ability before they look to take out a home loan.
"During the busier times, these borrowers can squirrel away any additional income they earn into either their offset account or redraw facility to cover themselves during those less busy times or for when life throws them that unexpected curveball."
Get help from an expert if necessary
Applying through a mortgage broker, or getting help from a financial adviser, can also give you a leg up if you're worried about getting rejected, as that's quite a lot of information to take in.
"If you're a gig-economy worker hoping to apply for a home loan, my advice would be to have an accountant and a mortgage broker on your team. Self-employed borrowers may not be limited to a low-doc loan, which is why it's important you speak to a broker," Ms Mitchell said.
"Your broker will also help you get all your documentation in order for your loan and they know which lenders are offering the most competitive home loan products for your unique situation."
Brokers listed on Mortgage and Finance Association of Australia (MFAA) and Finance Brokers Association of Australia (FBAA) are certified, and Consumer advocacy group Choice recommends starting from there.
Related: 9 things to look for in a mortgage broker.
Savings.com.au's two cents
More and more people are turning to the gig economy and self-employed work to earn a living, a trend that was turbo-charged by the drastic change in working conditions caused by the pandemic. If you're someone working in this shared economy for either your sole income or just part of it, then a low doc home loan currently stands as your best bet. You can compare these loans from the specialised lenders mentioned in this article.
However, just because you can get a home loan as a gig economy worker doesn't mean you should. Not only do low doc loans tend to come with higher rates and fees, but the nature of gig work means there's often a greater chance of your income taking a turn for the worse. This is why before you apply for a low doc home loan, use Savings.com.au's home loan repayment calculator and various other eligibility calculators to help you judge whether you can afford the mortgage and meet your lender's requirements:
If this type of work becomes more normal, then we may see banks and lenders loosen their standards for gig economy workers. But for now, you need to be careful with your finances and pick the right low doc loan, and if possible, consider refinancing to a full doc (regular) home loan a few years down the track.
Photo by Kai Pilger on Unsplash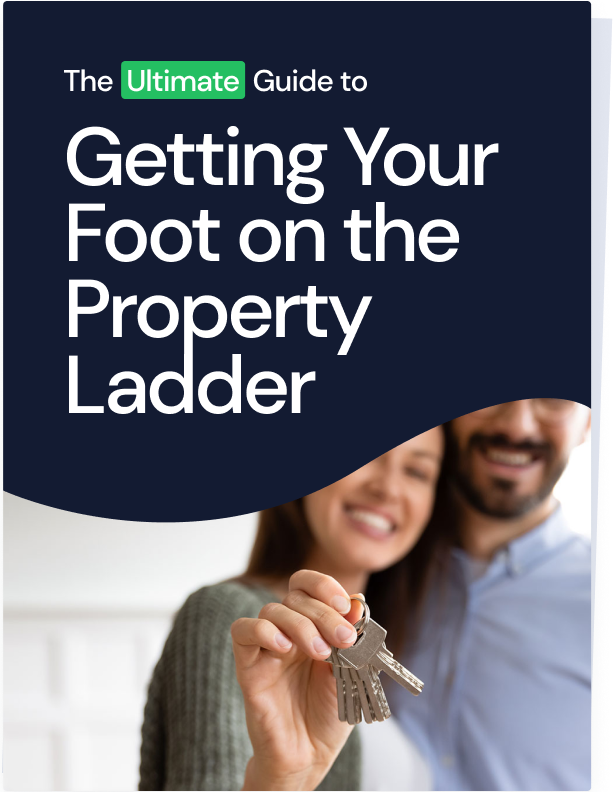 Ready, Set, Buy!

Learn everything you need to know about buying property – from choosing the right property and home loan, to the purchasing process, tips to save money and more!

With bonus Q&A sheet and Crossword!