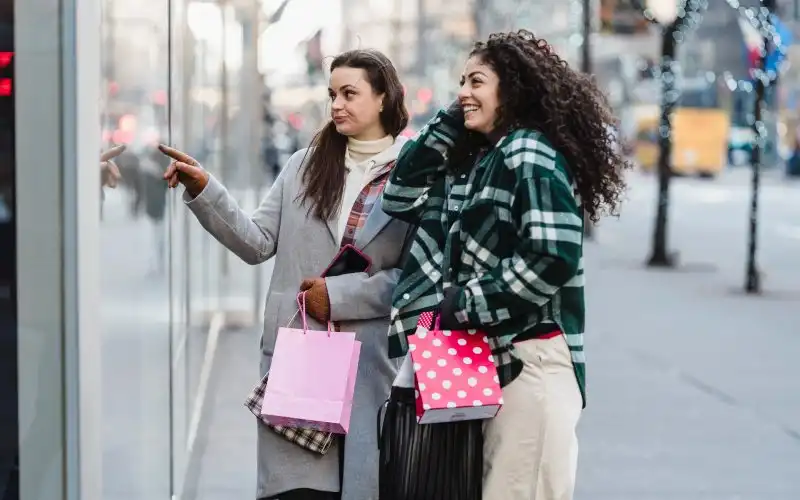 If you need money for a small purchase, you may find yourself tossing up between taking out a personal loan or using buy now pay later.
The buy now pay later sector is exploding at the moment with over ten BNPL platforms in Australia and counting - an impulse shopper's wet dream.
The lure of BNPL has turned many consumers away from financial products like credit cards and personal loans, which are typically more expensive. But are there times when taking out a personal loan would be a better option than turning to BNPL?
---
In the market for a personal loan? The table below features personal loans with some of the lowest interest rates on the market.
---
What is buy now pay later?
Remember lay-by? Back in the day when you really wanted something but you couldn't afford to buy it outright you would "put it on lay-by!", which meant paying it off over several instalments before taking the product home.
Buy now pay later (BNPL) is basically a reverse lay-by. It's a service that allows consumers to take home their item immediately and then pay it off over several instalments. You generally have to make a portion of the payment at the time of purchase, and the remainder of the payments are then spread out over fortnightly intervals. You don't have to pay any interest, but you generally have to pay late fees. Some BNPL providers charge a monthly account keeping fee if you have an outstanding balance, payment processing fees and establishment fees. So while BNPL is interest free, these fees can add up.
BNPL platforms are usually available through smartphone apps and can be used at the point of sale in stores that offer it as a payment option or online.
BNPL is extremely popular among millennial's and Gen Z because it facilitates instant gratification - there's no way those generations would have the patience to pay off a lay-by before they could take the product home.
Some of the key BNPL players in Australia include:
Global payments giant PayPal recently announced it will be launching its own BNPL offering, 'PayPal Pay in 4'. Commonwealth Bank also announced plans to launch a BNPL product.
What is a personal loan?
Personal loans operate a bit differently to BNPL platforms. Personal loans are a financial product that allow you to borrow money from a lender or financial institution and make regular repayments with interest over the loan term (usually seven years).
Interest rates on personal loans are usually much lower than rates on credit cards, though they don't offer the same benefits. Most people take out a personal loan to cover home renovations, wedding expenses, a holiday or to consolidate credit card debt.
There are two main types of personal loans: secured and unsecured.
When is a personal loan better than BNPL?
If you're trying to consolidate debt
One of the main reasons people take out a personal loan is to consolidate their debts. Obviously, this isn't something you can do using BNPL so a personal loan is the obvious choice in this case.
If you're already juggling multiple debts, adding more to your plate by taking on additional BNPL debt wouldn't be overly smart, and it also won't help you pay off your existing debt.
Taking out a personal loan for debt consolidation means you can roll all your existing debts, such as credit card and other personal loan debt, into a single loan so you only have one regular repayment to make with a potentially lower interest rate.
If you have a big expense
Most BNPL providers have spending caps or restrictions, generally in the ballpark of $1,000 which can make it harder to finance bigger purchases. Some BNPL providers like Afterpay require you to pay 25% of the amount upfront, which may not be possible if you've got a bigger expense like a $5,000 engagement ring - 25% of that equals $1,250 which you probably haven't got just sitting around in your bank account.
This is where taking out a personal loan would make more sense. In terms of the amount you can borrow, it depends on the type of personal loan you're taking out. You can generally borrow anywhere from $2,000 up to $100,000 for a personal loan, though there are some personal loans that have higher maximum loan amounts (see below).
The table below features personal loans with high maximum loan amounts.
See more: Does Afterpay & Zip impact your credit score?
When is BNPL a better option than a personal loan?
If you're on a budget and want to spread out bigger costs to make them more manageable
Some people staunchly oppose BNPL but at Savings.com.au we're of the belief that it can be used as a tool if you're budgeting. Let's say you want to buy a $500 coffee machine. You could afford to pay for it all in one go if you wanted to, but you're budgeting $150 a fortnight to 'splurge' on yourself, so you decide to pay it off over four fortnightly instalments of $125 rather than dip into your savings.
Another smart way to use BNPL is for clothing or footwear websites that offer free returns like The Iconic. If you're not sure what your size is, buy a few sizes and BNPL it. That way, you get to try on a few different sizes and find the perfect fit, then return the others without being charged for them.
Savings.com.au's two cents
Buy now pay later and personal loans are quite different products so if you're considering using one for a smaller purchase it pays to know the difference and which one would be more suitable for your situation.
It's also important to consider whether you need to go into debt in the first place, or if you could save up for those expenses.
---
Tim Douglas on Pexels