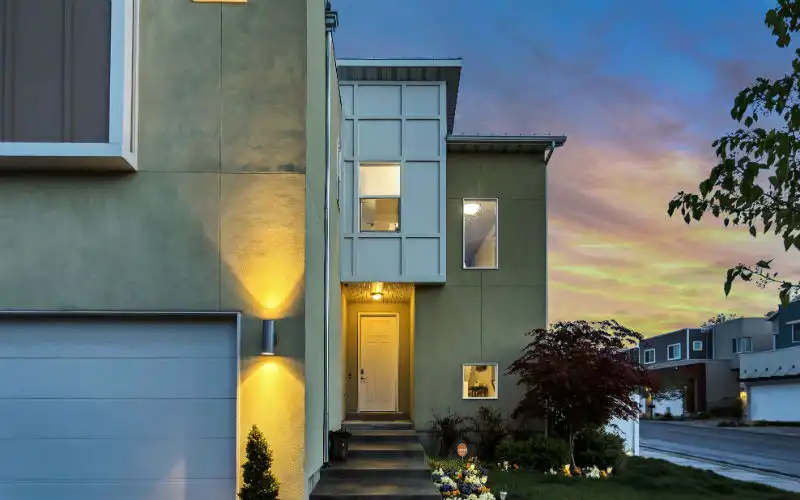 Photo by Brian Babb on Unsplash
Looking to take out a home loan soon? Savings.com.au has collated some of the lowest-rate fixed home loans on the market for you to consider.
Whether you're looking to buy your first home, buy another one for your family, or refinance your current home loan to a better value one, Savings.com.au has compiled some of the lowest fixed home loan interest rates available on the market this month for both owner-occupiers and investors. We'll be comparing some of the lowest fixed home loan rates available for:
2 & 3-year fixed rate home loans P&I
Here is a snapshot of some of the lowest fixed home loan rates from a variety of lenders.
For owner-occupiers
For investors
Fixed rate home loans IO
For owner-occupiers
For investors
Further guides & resources:
Why a home loan fixed interest rate?
A fixed interest rate, as the name might suggest, fixes the interest rate you pay in place for the duration of the term specified. For example, a three-year fixed interest rate at 3.50% p.a. will stay at that 3.50% p.a. rate for three years regardless of economic pressures or the lender's needs, before reverting to a standard variable rate.
Cash flow certainty is arguably the biggest advantage of a fixed-rate loan. Your repayments staying the same for a known period of time can make it much easier to budget, as you know exactly how much your repayments will be. This often makes fixed-rate home loans popular for investors and first-time buyers over the first two-three years that they own a property for.
Of course, this can also be a disadvantage if interest rates drop. The locked nature of a fixed rate home loan means any reductions in a lender's interest rates for any reason (such as recent changes to the cash rate) won't be passed on to you, which can cause you to lose out on hundreds if not thousands of dollars. Also the variable rate the loan will revert to at the end of the fixed-rate period (known as the revert rate) can be significantly higher than some of the lower variable rates on offer, so you may want to consider refinancing to a different loan around this time.
Fixed vs variable home loan rates
A variable rate home loan, on the other hand, is a home loan where your interest rate will move along with changes to the market. So if you have a home loan with a variable rate of 3.50% p.a. interest rate, and your lender decides to drop rates by 25 basis points, your home loan rate should now be 3.25% p.a.
Although variable rate home loans have a higher degree of uncertainty than fixed loans, they can be cheaper for you, particularly in times where rates are regularly falling. They also tend to have appealing features like the ability to make extra repayments, offset accounts and redraw facilities, which most fixed loans don't allow.
See our article on fixed vs variable rates to learn more about which one you should choose.
How much of a difference does a good home loan interest rate make?
A low interest rate can make a HUGE difference to your overall costs, so it can be crucial to get a good one.
Let's compare two different home loan rates – one at 3.50% and another at 4.50%. These rates are higher than many of the rates seen in this article, but the unfortunate truth is there are still many people stuck on these higher rates at the moment without knowing there are better options out there.
This extra 1% point on a home loan can vastly inflate a person's repayments. The table below shows the difference in monthly repayments for various loan amounts, on loans with no introductory rates or fees.
| Loan amount | 3.50% | 4.50% | Monthly savings at 3.50% | Total savings at 3.50% |
| --- | --- | --- | --- | --- |
| $300,000 | $1,347 | $1,520 | $173 | $62,252 |
| $400,000 | $2,027 | $1,796 | $231 | $83,002 |
| $500,000 | $2,245 | $2,533 | $288 | $103,753 |
| $700,000 | $3,143 | $3,547 | $404 | $145,254 |
| $1,000,000 | $4,490 | $5,067 | $577 | $207,506 |
Even a small change in interest rates can add extra tens of thousands if not hundreds of thousands to the overall cost of your home loan.
The different types of home loan providers we compare
Big four home loan interest rates
The big four banks – ANZ, Commonwealth Bank, NAB and Westpac – dominate the home loan market, holding around 80% of all residential mortgages. This makes Australia's home loan market one of the most concentrated in the world when it comes to the major banks. What's more, they have nearly $1.4 trillion in housing loans at the moment, with just under $900 billion of this dedicated to owner-occupied housing.
Customer-owned home loan interest rates
Customer-owned banks, also called mutual banks, are banks not beholden to shareholder profits. The mutual sector held combined assets of $117 billion in 2018, according to KPMG. This is about 2.5% of total assets across all deposit-taking institutions, although this number has been growing sharply in recent years.
Representatives of customer-owned banks argue that this allows them to pass on profits to customers in the form of lower rates and fees, and there's some merit to that argument based on some of the rates seen above.
Non-bank home loan interest rates
Banks and mutual banks are 'authorised deposit-taking institutions' and are able to offer deposit accounts like savings accounts and term deposits. Non-banks are not able to do this but are still able to offer home loans, many of which still have competitive rates.
You may see some non-banks and their related entities in the tables above, such as Resimac, State Custodians and loans.com.au.
So is now a good time to fix your rate?
This is a difficult question to answer, as choosing between a fixed or variable interest rate depends on your own situation as well as the broader economic environment. For example, it might be a bad idea to fix your interest rate if:
Interest rates are falling
You don't want to be stuck with a particular lender (switching from a fixed-rate incurs high exit fees)
You like flexibility in a loan (many don't allow extra repayments or extra features)
You plan on quickly flipping the home within the fixed-rate period
Mortgage Choice CEO Susan Mitchell told Savings.com.au that fewer borrowers now are fixing their interest rates due to recent Reserve Bank rate cuts
"Our home loan approval data shows that demand for fixed-rate home loans has dropped since the RBA's back to back cash rate cuts in June and July," Ms Mitchell told said.
"This isn't entirely surprising when you consider that there is intense speculation in the media about another cut to the cash rate before the end of the year. Fixed rates may be priced very competitively at the moment but the prospect of even lower variable rates is too good to pass up."
"I suspect that borrowers are happy to ride the variable rate wave for the time being."
But if you want secure repayments and a basic, no-frills interest rate that's also quite low for a short period of time, then a fixed loan could be the right option for you.
"Fixed-rate home loans are a good idea if you want certainty for your home loan repayments because you might be dealing with budget constraints or foresee a change to your cash flow and you want more control over your finances," Ms Mitchell said.
"I think we often fall into the trap of chasing the lowest interest rate and while it's an important part of the decision when choosing a home loan, lender policy, loan structure and features should not be overlooked.
"For example, a borrower may benefit from a redraw facility or an offset account, features which come at a cost but could be beneficial to the borrower over time. It's worth noting as well that not all borrowers will qualify for the lowest rate on the market."
See more information in our 'should you fix your interest rate' article. You can also consider a split home loan if you want to get the best of both types of interest rates.
Frequently asked questions
1. Should I fix my mortgages?
It depends on your circumstances. Fixed interest rates are often higher than many variable rates, but if you value the security and stability of having fixed repayments for a few years, they may be worth considering. Before locking in your home loan rate for several years, consider whether interest rates are expected to rise or fall in future. One general rule of thumb you could follow is to only consider a fixed loan when the gap between average variable and fixed rates is less than 1% point. Exiting a loan before the end of the fixed period will result in a break fee, which may cost thousands, so if you're thinking about selling your home or want the freedom to switch home loans, a fixed rate mortgage may not be suitable for you.
2. How common are fixed rate mortgages in Australia?
Just about all lenders in Australia offer both fixed and variable-rate mortgages. The most common fixed rate mortgages in Australia are one-year to five-year fixed rate terms, with few lenders offering 10-year fixed rate terms, and even fewer offering 15-year terms. A 30-year fixed rate mortgage is not available in Australia.
3. Is a variable rate of a home loan always higher than a fixed rate?
Not necessarily. As variable home loan rates can rise or fall depending on what's happening in the market, variable rates may not always be higher than a fixed rate. You'll find that the average variable rate is actually usually lower than the average fixed rate.
4. Can I change my mortgage from variable to fixed?
Switching your mortgage from a variable-rate to a fixed rate can be relatively simple, whereas switching from fixed to variable (before the end of the fixed term) can be much more of a challenge given you will likely face expensive break costs.
5. Why doesn't Australia have 30-year fixed rate mortgages?
There may be a few reasons why there aren't 30-year fixed-rate mortgages in Australia. One simple reason might be because there's a lack of demand for them. Most Aussies are happy to take out variable-rate mortgages, knowing that variable rates often have lower interest rates than fixed rates. A slightly more complicated reason is that Australia's debt market is not developed enough to allow lenders to easily on-sell bundles of 30-year fixed mortgages to investors, so lenders are generally unwilling to offer them because it means they are likely to be stuck with 30-year fixed loans on their balance sheet.
6. How do I get out of a fixed rate mortgage?
A fixed rate home loan is a legal contract guaranteeing your mortgage will be charged a fixed rate of interest for a specified amount of time. If you decide to break a fixed rate home loan contract, your existing lender must be compensated for any loss they incur. You will have to pay two fees: a break fee (which can be very expensive) and a discharge fee, which is usually a few hundred dollars.
Savings.com.au's two cents
Although they're becoming less popular in a low-rate environment, fixed-rate home loans still represent a viable option for many home buyers.
Make sure you consider your financial situation before committing to a fixed-rate loan, as you don't want to make the wrong choice. If you are looking for a good low-rate fixed loan, then these home loans could be a good place to start.
You can also keep up with the latest home loan rate movements by checking our home loan news page.
---
Disclaimers
The entire market was not considered in selecting the above products. Rather, a cut-down portion of the market has been considered which includes retail products from at least the big four banks, the top 10 customer-owned institutions and Australia's larger non-banks:
The big four banks are: ANZ, CBA, NAB and Westpac
The top 10 customer-owned Institutions are the ten largest mutual banks, credit unions and building societies in Australia, ranked by assets under management in November 2019. They are (in descending order): Credit Union Australia, Newcastle Permanent, Heritage Bank, Peoples' Choice Credit Union, Teachers Mutual Bank, Greater Bank, IMB Bank, Beyond Bank, Bank Australia and P&N Bank.
The larger non-bank lenders are those who (in 2019) has more than $9 billion in Australian funded loans and advances. These groups are: Resimac, Pepper, Liberty and Firstmac.
Some providers' products may not be available in all states. To be considered, the product and rate must be clearly published on the product provider's web site.
In the interests of full disclosure, Savings.com.au and loans.com.au are part of the Firstmac Group. To read about how Savings.com.au manages potential conflicts of interest, along with how we get paid, please click through onto the web site links.
*The Comparison rate is based on a $150,000 loan over 25 years. Warning: this comparison rate is true only for this example and may not include all fees and charges. Different terms, fees or other loan amounts might result in a different comparison rate.
Latest Articles