It can drive even the most disciplined savers into debt because there's just something about Christmas that sees us spending far more than we should.
With Aussies wasting hundreds of millions in unwanted presents each year, according to a recent ING survey of 1,079 Australians, is it time we start reining in our seasonal spend? According to the same survey, 36% of Aussies think so and are planning on spending less this festive season.
Now that gift-giving season is right around the corner, the skyrocketing popularity of buy now, pay later platforms like Afterpay, Zip, LatitudePay, Laybuy, Humm, Openpay and Bundll means customers could sink themselves even further into debt this Christmas.
To avoid that, we've rounded up some of our best tips for Christmas on a budget to help you sleigh this festive season.
Christmas tips to save money:
How to save money in the lead up to Christmas:
Before you start dreaming up all of the wonderful things you could buy, it's a better idea to draw up a Christmas budget (and importantly stick to it). You don't want to dig yourself into a Christmas debt sized hole yule spend all New Year digging yourself out of.
Consider how much cash you have to spare for your loved ones. After you've made an overall budget, plan how much you want to spend on each person. Once you know how much money you've got to play with, you can start looking at suitable gift ideas in those price ranges.
If you're having trouble saving money, we've got some tips on how to make a bit of extra coin that might come in handy.
Have a pre-Christmas cleanup
They say one person's trash is another person's treasure, so why not boost your festive finances by selling your unwanted things? A report by online classified website Gumtree found Australians have $5,300 of unwanted items lying around their homes. You could easily pocket a few thousand dollars to put towards presents just by offloading your second-hand items.
Guide your shopping trolley sleigh to the bargains
We all love a festive feast come Christmas Day, but it can get exxy. If you're trying to save money on groceries, buying certain items when they're discounted, like snacks and nibbles, alcohol, or bonbons can really add up to big savings over the holiday period. Just don't fall into the trap of buying something just because it's on special. It's only a discount if you need it.
How to save money on Christmas gifts:
Trawl the online classifieds for sweet deals
Some people cringe at the thought of buying second-hand, but there are some great deals to be had on used and new items up for sale on platforms like Facebook Marketplace, eBay and Gumtree. Obviously, there are some things you would be best to avoid buying second-hand (like someone's old frypan or stained mattress) but there some nuggets of treasure out there, like cool antiques, books or sports equipment.
Your local op shop like Lifeline or Vinnies could have some great stuff too.
Sweeten the deal with the Honey Chrome extension
Die-hard bargain shoppers won't have to look too far or wide for discount codes with this Chrome extension. Honey trawls the web for discount codes, coupons and sales for you and automatically applies them to your cart at checkout.
All your favourite retailers are there, like Amazon, Adidas, Sephora, eBay, Expedia, The Iconic, Groupon, and thousands more.
Make a list (and check it twice!)
There's a reason Santa Claus makes a list and checks it twice, and it's not just because he's old and absent-minded. Having a plan before you hit the shops can stop you from buying things you don't really need, like yet another plastic plant from Kmart…
It's easy to be sucked in by all the special deals on at this time of year because FOMO is a powerful motivator and retailers know it. Stick to your guns and don't stray from your trusty list.
Debit over credit
If you don't have the cash up front to pay for your Christmas goodies, it can be tempting to put it all on your or use one of the many buy now, pay later services and worry about it later. That's a problem for tomorrow you, right? Not to be a Grinch, but that convenience can cost you dearly when you start the New Year with a debt-induced hangover.
An ASIC report found that Aussies have over $903 million in outstanding buy now, pay later balances, a number that will surely rise over the Christmas period.
Buying something with money you have is always the best option, though if you are going to use buy now, pay later, make sure you understand the terms and conditions, how much your repayments will be and when they are due.
Check your inbox for deals
If your inbox is anything like mine, it's full to the brim with junk and spam emails, but also a few newsletters and coupons from retailers that could add up to big savings over the Christmas period. If you're also like me and would rather do just about anything to avoid trawling through all those emails, the email cleanup tool Unroll.Me can do the decluttering for you and unsubscribe from the emails you don't want and create a roundup of all your favourite shopping promos in one list.
Snag a deal with Price Hipster
If you're a bargain hunter, you'll love this cool price comparison tool. Price Hipster is essentially a big search engine where thrifty shoppers can compare prices across products and stores. If you're especially dedicated to saving money this silly season, you can sign up for email price alerts and daily deals in the lead up to Christmas.
Block out your calendar for big sales
Retailers throw tons of big sales like Click Frenzy, Cyber Monday, and Black Friday in the lead up to Christmas. How thoughtful of them!
These sales periods can be the best time to save the most money on your Christmas shopping, with some retailers dropping prices by as much as 80%.
Get savvy with coupons, cashback and rewards
Be a Scrooge online and look for ways to skimp and save every dollar you can. If there's one money rule to follow it's this: never pay full price. There are so many websites like Groupon, Ozbargain, Coupons.com, Catch, Retailmenot that combine all the best online coupon and discount codes, so there's really no excuse not to save.
There are also cash back sites like CashBack and ShopBack that pays shoppers a percentage of the money they earn from retailers when a customer makes a purchase via the cash back site. Yep, you can actually earn money by shopping.
Then there are your more traditional rewards schemes and loyalty programs like Flybuys or a rewards card.
Price check presents
There's almost nothing worse than buying something and then seeing it $50 cheaper at another store. Before you hit the checkout button, make sure the item isn't being sold for a better price elsewhere. You also don't have to endlessly trawl the internet searching for a better deal, as there are browser add-ons like PriceBlink or the trusty Google Shopping tab in your search bar that will do all the heavy lifting for you.
Use gift cards
If you've ever been given a gift card to a store you don't shop at, well that's annoying. But Christmas is also the perfect time to consider those cards as discounts and use them to buy presents. Think that's a bit tightarse? I went on a first date with a lawyer who spent the entire time bragging about how much he got paid, then made me pay for dinner. He was a tightarse. This is thrifty.
Alternatively, if you have no idea what to get someone for Christmas, a gift card to one of their favourite stores is always well received and saves them from the awkwardness of, "Oh you got me another pair of socks! You shouldn't have!" No really, you shouldn't have.
Let the bargains come to you
Here's a cool lifehack for you. If you put items in your online shopping cart and leave them there for 24-48 hours, the retailer will sometimes email you with a discount code to encourage you to complete the sale.
Unfortunately, this trick only works with online shopping carts. If you leave items in your trolley at Woolies for two days, they probably won't be there by the time you come back. And if they are, you definitely wouldn't want them.
Secret Santa
If money is tight, you can't go wrong with the Secret Santa approach. Agreeing on a set amount for everyone to spend on a single person works just as well for colleagues as it does for friends and family. Just make sure everyone agrees on the budget and no one (yep not even your weird cousins) are left off the list.
Give homemade gifts
If you've got the time, know your way around Pinterest and are a dab hand with the scissors and glue, nothing says "Merry Christmas" like something handmade. If you're the kind of person who can't draw a convincing stick figure, you could always bake something or put together a gift basket of someone's favourite things.
Regift
Regifting gets a bad wrap (ha ha) but if you ask me, it's better than tossing that perfectly fine, albeit sh*t present from the $2 store in the bin. It's okay to regift but there are some ground rules. You don't want to hand your Grandma Joy the same scented candle she gave you last year, even though she has Alzheimer's and probably doesn't remember anyway.
But that brand-new rice cooker your well-meaning in-laws gave you even though you're firmly of the belief you don't need a machine to cook rice because that's why we have saucepans? You can definitely give that to your newlywed cousin on the opposite side of the family.
How to save money on Christmas Day:
Share the costs of catering
Christmas Day is fun until you're an adult and you have to host it. But there's no need to shoulder all the work by yourself. Get everyone else to chip in and share the costs by assigning them with bringing the salads, nibbles, desserts, BYO drinks, etc. Just make sure you assign each person a different item so not everyone turns up with a plate of bread rolls.
Only buy what you need
It's easy to overestimate what you need for Christmas Day, only to wind up with enough food to feed a small country. Make a list of what you need and stick to it (i.e. you probably don't need to get fifteen family-sized packets of chips).
Switch supermarkets
Make a list of what food you need for Christmas Day and then compare supermarkets to see who is offering the best deals and specials. Don't buy everything at the same shop – there may be better deals at the butcher or fruit shop than at the supermarket.
Use rewards points
Most of the big supermarkets have some sort of rewards program which, depending on the program, can allow you to earn rewards for spending and/or receive discounts. Joining these programs is usually free, so sign up and use your rewards points to redeem a few dollars off your Christmas food shop.
If you're a responsible credit card user, you can earn additional rewards points by doing your grocery shopping with a rewards credit card that has a loyalty program attached with your supermarket.
How to save money for next Christmas:
Start saving now
Once this Christmas is over, you can take a breather and start planning for the next one. Open a high-interest savings account in January and start depositing a small amount each payday. Even if you only contribute $20 a week, that adds up to $1,000 in a year's time which can certainly buy some decent gifts.
Shop the sales
It's never too early to shop for Christmas presents. Shop for gifts throughout the year, especially when there's a sale on. Doing this will help spread out your costs over the year and save you from that last-minute dash to Westfield on Christmas Eve.
Savings.com.au's two cents
The festive season can be an expensive time of year, but there are ways to save money. Just follow our tips and yule be sleigh-in' it!
---
---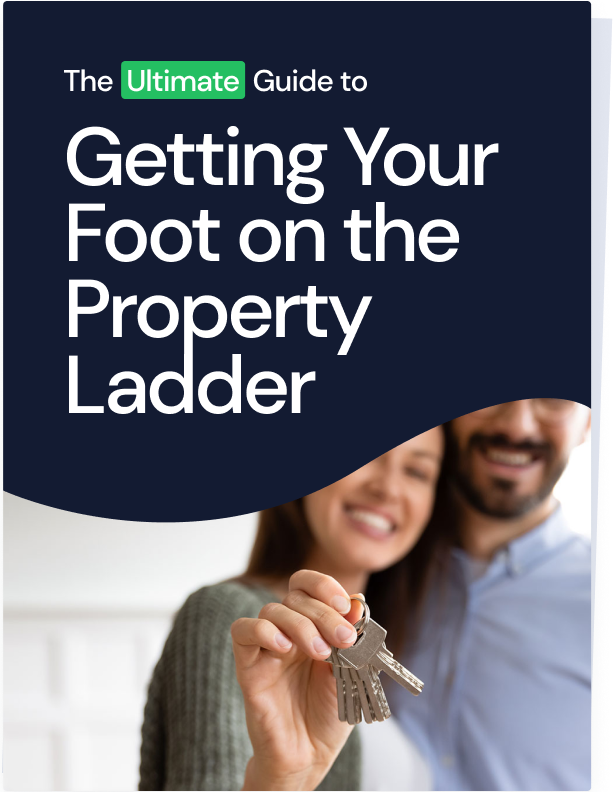 Ready, Set, Buy!

Learn everything you need to know about buying property – from choosing the right property and home loan, to the purchasing process, tips to save money and more!

With bonus Q&A sheet and Crossword!