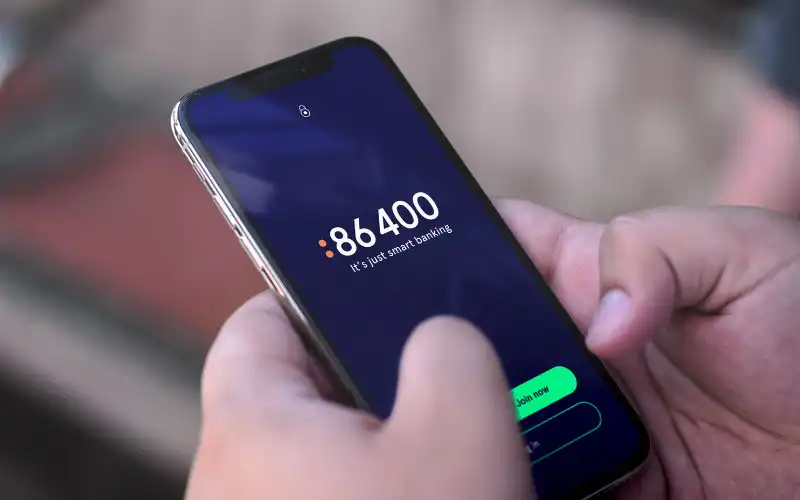 Source: 86 400
Analysis released today revealed neobanks have had their media mentions drop by three quarters in the COVID-19 period.
Media monitors Streem analysed stories from the nation's leading 22 newspapers and news websites, and found instances of the term 'neobank' has fallen 74% from the term's peak in February.
Digital or direct banking mentions in general dropped by two thirds.
Need somewhere to store cash and earn interest? The table below features introductory savings accounts with some of the highest interest rates on the market.
In February alone, five neobanks - Xinja, 86 400, Tyro, Volt Bank and Judo Bank - notched 218 media mentions, while in May that figure was 71.
Xinja experienced the biggest contraction in media mentions since January, when the bank gained attention for offering its then-2.25% p.a. unconditional savings account interest rate with a relatively high $245,000 cap.
In March, Xinja again created headlines for opting not to cut its interest rate, but instead closed off the product for new customers.
It has since reduced its interest rate to 1.80% p.a., although Xinja has still walled off the product for new customers.
Overall, since June 2019, Xinja saw the most media items at 444, and 86 400 had 402.
For reference, ING notched 2,507 media items, ME Bank 657 and UBank 392, while the big four banks all notched between 15,000 and 19,000.
Note: an earlier version of this story described Prospa as a neobank. It is not a 'neobank' as it is not an Authorised Deposit-taking Institution (ADI).
Buy now, pay later also drops in profile
Buy now, pay later companies such as Afterpay, Zip and Klarna also experienced a drop in profile since the pandemic hit.
However, Afterpay still dominates its nearest rival Zip, with 3.5-times the number of media items.
In the past 12 months, Afterpay racked up more than 5,000 media items, while Zip and Klarna had less than 1,500 and 500 respectively.
Afterpay also notched more media items than Visa and Mastercard.
The study looked at media items in 22 major Australian newspapers and news websites from June 2019 to May 2020. Sentiment was not measured. 'Up' bank had to be removed for technical reasons.
See Also: Greater Bank rated most trustworthy bank, Bank of China the least trustworthy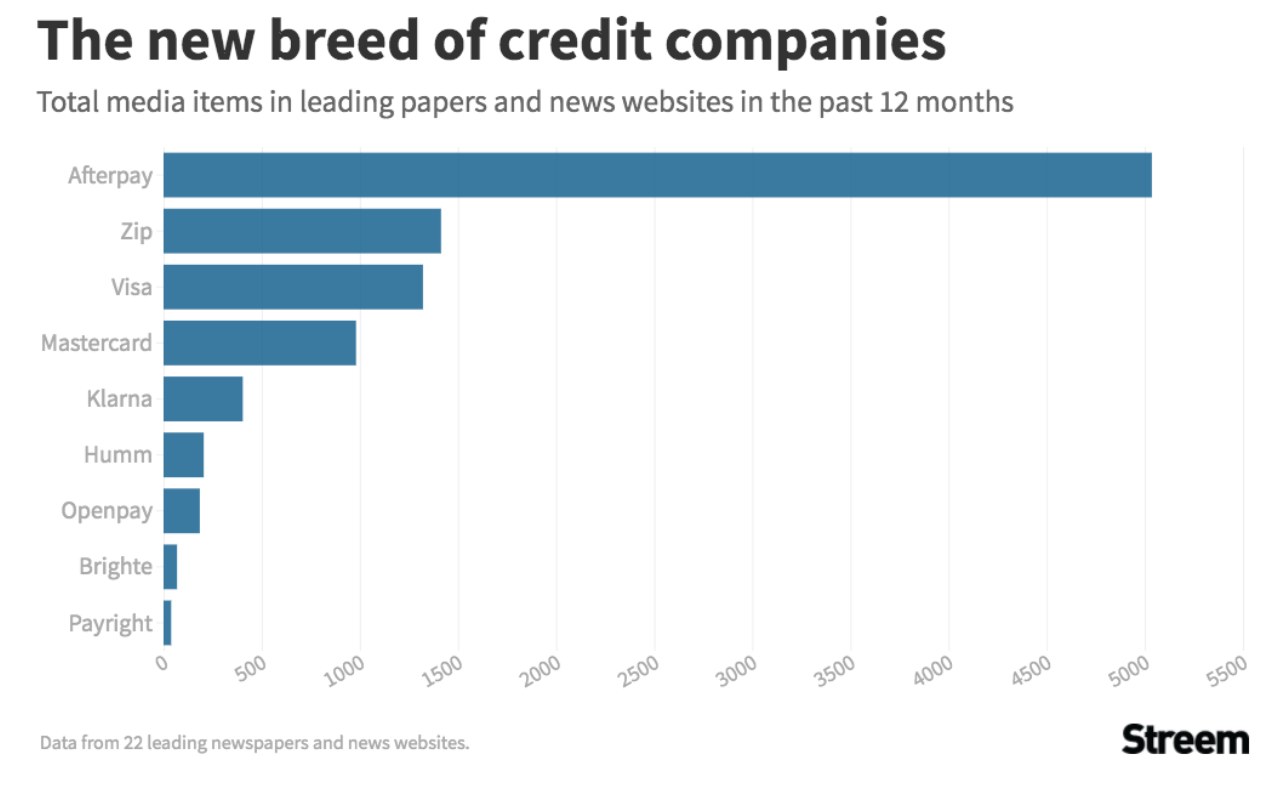 Source: Streem
---
Latest Articles