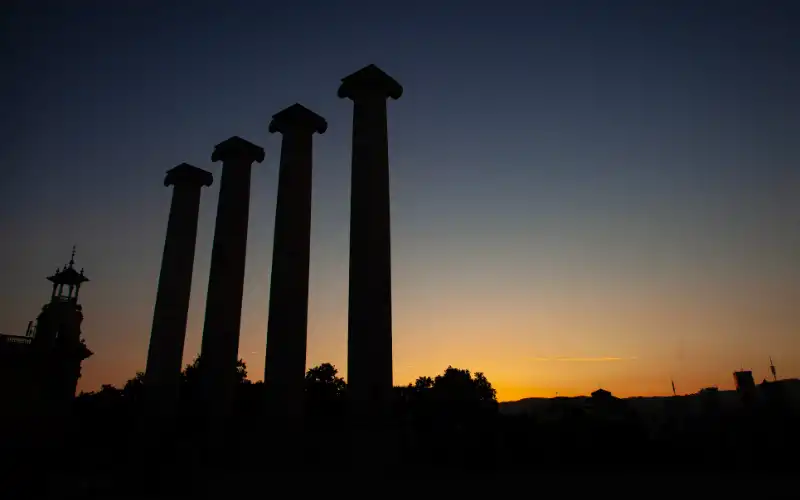 Photo by Duncan Kidd on Unsplash
If you're looking for a good value home loan, you may be considering what's on offer from the big four banks.
Have a look at some of the tables below which display a range of home loans available from each of the big four:
Buying a home or looking to refinance? The table below features home loans with some of the lowest variable interest rates on the market for owner occupiers.
ANZ home loans
The table below displays a snapshot of ANZ's variable home loans for both investors and owner-occupiers. See our page on ANZ home loans for a look at some of its fixed-rate products too.
Commonwealth Bank home loans
The table below displays a snapshot of CBA's variable home loans for both investors and owner-occupiers. See our page on CBA home loans for a look at some of its fixed-rate products too.
NAB home loans
The table below displays a snapshot of NAB's variable home loans for both investors and owner-occupiers. See our page on NAB home loans for a look at some of its fixed-rate products too.
Westpac home loans
The table below displays a snapshot of Westpac's variable home loans for both investors and owner-occupiers. See our page on Westpac home loans for a look at some of its fixed-rate products too.
On this page
Australia's big four banks take up an enormous share of the nation's financial ecosystem, including Australia's lucrative home loan market.
Although they might seem to get in the headlines every now and then for the wrong reasons (see: the entire royal commission into banking), that doesn't mean the big four are ripoff merchants disguised as banks. There are still some good value products available from the big four, and this applies to home loans too.
What home loans do the big four offer?
The big four banks dominate the home loan market, and each one of them has plenty of different home loans to choose from. Look at any of the big four's home loan range and you'll see:
And more. They have a huge number of products that can be used by most types of borrowers – see our article on each of the different types of home loans here.
Who are the big four banks in Australia?
The big four banks in Australia are (in alphabetical order) ANZ, Commonwealth Bank, National Australia Bank (NAB) and Westpac. According to KPMG, these banks make up around 81% of the mortgage market, while the latest APRA (Australian Prudential Regulation Authority) data for September 2019 shows they have more than $1.3 trillion in owner-occupied and investment home loans.
As the dominant forces in the market, the big four banks typically attract a higher degree of scrutiny from politicians, the media and the general public compared to other lenders. For example, the banks recently attracted the ire of the Treasurer in 2019 for not passing on the full cash rate cuts to customers, despite many other lenders failing to do so.
ANZ
Home loans under management (September 2019): $246.4 billion
ANZ – Australia and New Zealand Banking Group – is one of the oldest banks in Australia, having formed as the Bank of Australasia in 1835 in Sydney. It's one of the five largest companies in Australia by market capitalisation, but in terms of home loans, it's the smallest of the big four, with only $246 billion on its loan book.
ANZ has a large global presence too, operating in 34 countries and employing more than 40,000 people.
Commonwealth Bank
Home loans under management (September 2019): $438.5 billion
The biggest of the big four in terms of its home loan book with more than $438 billion (making it the biggest home lender in Australia), the Commonwealth Bank of Australia was established by the government in 1911 and opened its first branch in Melbourne in 1912. The bank also operated as the nation's central bank from 1920 up till the Reserve Bank of Australia was created in 1960.
Amid the deregulation of Australia's banking industry in the 1980s, the Commonwealth Bank was slowly converted from a government-owned entity to a public company, eventually becoming fully privatised in 1996. Today it has more than 1,100 branches across the country, as well as international branches in Asia, New Zealand, North America, and Europe.
Commonwealth Bank is often referred to as CommBank or CBA for short. Bankwest and Aussie are both subsidiaries of CommBank.
NAB
Home loans under management (September 2019): $261.2
National Australia Bank, or simply NAB, is the third biggest home loan lender in Australia with $261 billion on its loan book. NAB has been around for almost 160 years, and today it serves more than 12 million customers globally. It also has more than 1,000 branches nationwide and business banking centres overseas.
NAB owns popular digital bank UBank.
Westpac
Home loans under management (September 2019): $411.3 billion
Coming in just shy of Commonwealth Bank as the second largest home lender at $411 billion, Westpac is Australia's first and oldest financial institution and has served more than 14 million customers. Established in 1817, Westpac today owns a number of other Australian banks such as RAMS, St. George, BankSA, and Bank of Melbourne.
Big four banks' interest rates: how do they compare to other lenders?
Australia's big four banks are not generally known to offer the lowest interest rates on the market for home loans. You may be able to find lower-rate home loans from other types of lenders, such as:
Customer-owned banks: Also known as mutual banks, customer-owned banks are owned and operated with the sole purpose of providing banking services to customers rather than generating a profit. They argue this lets them offer better rates and fees to their customers, which is sometimes but not always true.
Other retail banks: Some of the biggest retail banks outside the big four have billions of dollars' worth in loans under management, with some of the biggest being the likes of

ING, Macquarie Bank, Bendigo and Adelaide Bank, HSBC, AMP and more.
Non-bank lenders: Non-bank lenders are financial institutions that don't hold an ADI license, meaning they can't offer deposit products such as

savings accounts, transaction accounts,

term deposits

or

offset accounts. They can still offer some competitively priced home loans, however.
Neobanks: There's been a spate of new fintech 'digital' or 'neo' banks popping up lately such as

Up,

86 400

and

Judo Bank, which claim to be fast and cheap online alternatives to banking. So far these new arrivals are offering some highly competitive rates, and while few offer home loans at the moment, some plan to do so in the near future.
When comparing rates and fees across each of these different types of lenders, you'll find a selection of products from each at both the top and the bottom of the range. While you may find a few loans offered by the big four near the bottom of the range, you may also find some others that offer good value.
So when comparing home loans, compare home loans based on their interest rates (including the comparison rate*), fees and features from the big four banks, non-bank lenders and customer-owned banks.
Big four home loans – pros and cons
There are a lot of similarities between the big banks and smaller banks and lenders. They all have to adhere to consumer credit protection laws and responsible lending obligations, so they're generally all considered safe to borrow from.
That being said, there are some advantages as well as disadvantages the big four's home loans have compared to those offered by other lenders. Here's a summary of these pros and cons below.
Pros
The big four are massive and tend to offer a huge range of home loan products for different borrowing needs
The big four generally can be more lenient with their lending requirements and have borrowing options for people who might struggle to get a standard loan elsewhere (see: low doc home loans)
Offer plenty of package products, which offer discounts for people who bundle products into one package with the same bank
Convenience: the big four have massive networks of ATMs and branches at a time when smaller banks are going online. If you prefer in-person banking, the big banks will probably be a good option
The big four have more resources, which means they can provide good service and innovative online banking (Commbank has the #1 banking app in Australia, for example).
The big four offer a wide range of features such as

offset accounts and redraw facilities
Cons
The big four generally tend to have higher rates on basic home loan products (not always). If you're after the lowest rates on the market you might have to look elsewhere
Fees on big four home loans (and other banking products) can be higher on average
You might not be able to get personalised service at the same level as the smaller banks. Many of these banks base their entire business model around being fast and efficient online
Savings.com.au's two cents
Don't immediately buy into the big bank bashing hype. While it's true the big four don't always offer the best value home loans, you could generally say this about any bank. Ultimately, you should judge a home loan on its interest rate, fees and features, not so much on the type of lender that's offering it.
---
Disclaimers
The entire market was not considered in selecting the above products. Rather, a cut-down portion of the market has been considered which includes retail products from at least the big four banks, the top 10 customer-owned institutions and Australia's larger non-banks:
The big four banks are: ANZ, CBA, NAB and Westpac
The top 10 customer-owned Institutions are the ten largest mutual banks, credit unions and building societies in Australia, ranked by assets under management in November 2019. They are (in descending order): Credit Union Australia, Newcastle Permanent, Heritage Bank, Peoples' Choice Credit Union, Teachers Mutual Bank, Greater Bank, IMB Bank, Beyond Bank, Bank Australia and P&N Bank.
The larger non-bank lenders are those who (in 2019) has more than $9 billion in Australian funded loans and advances. These groups are: Resimac, Pepper, Liberty and Firstmac.
Some providers' products may not be available in all states. To be considered, the product and rate must be clearly published on the product provider's web site.
In the interests of full disclosure, Savings.com.au and loans.com.au are part of the Firstmac Group. To read about how Savings.com.au manages potential conflicts of interest, along with how we get paid, please click through onto the web site links.
*The Comparison rate is based on a $150,000 loan over 25 years. Warning: this comparison rate is true only for this example and may not include all fees and charges. Different terms, fees or other loan amounts might result in a different comparison rate.
Latest Articles