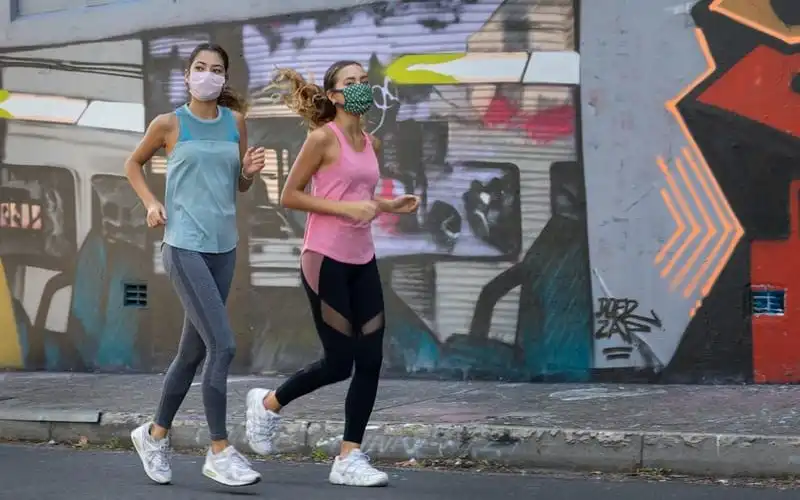 Mask up. Don't cough on strangers. Yada yada yada. We've all been here before, but if you're doing it tough, there is financial support available.
We will endeavour to update this list whenever new details are released. Information was correct at time of writing.
It's advised you speak with your bank or lender directly if you are undergoing financial hardship. Note also that these below measures may be general in nature to COVID, and not specifically tailored to the latest NSW lockdowns.
Here's what's on offer for personal customers - most of these below measures pertain to home loans, but there are some general relief items and credit card solutions sprinkled in, too.
Reduced home loan repayments, access to redraw
Switch to fixed rate home loans
Freeze on forced home sales until September 2021
Credit card repayment solutions
Interest rate and credit card reductions
Home and personal loan repayment deferrals or reductions, including interest rate reductions or loan extensions
Fee waivers
Debt restructuring
Financial counselling and hardship support
May also apply to subsidiaries St. George, Bank of Melbourne, RAMS and BankSA.
Temporary reductions in repayments (to be arranged directly with the bank)
Temporary payment breaks
Home loan restructuring and/or debt consolidation
Financial counselling
Short term repayment relief
Fee waivers
Home loan debt restructuring (includes switching to a fixed-term rate)
See Also: The pitfalls of fixed home loans
Repayment pauses i.e. home loan deferrals
Freeze on forced sales for those on home loan deferrals
Agreeing to interest only repayments for a short period
Temporarily postponing or deferring your repayments
Adding overdue repayments onto the balance of your loan, so that you are no longer in arrears
Extending the term of the loan to reduce the ongoing amount of your repayments
Switch home loan products temporarily to interest only
Reduce scheduled payments
Request assistance via hardship assistance form
Bank Australia 'might' be able to assist by:
Lowering your contracted repayments and extending the term of your loan
Applying a short repayment break until you are again able to meet your contracted repayment.
The ability to defer mortgage and/or loan repayments for a short period
The option to make Interest Only repayments for a short period
Special arrangements in relation to arrears
Early access to Term Deposit funds with wavier of redemption fee
Waiver of other fees and charges related to non-payment
Using advance funds on a loan for a 'repayment holiday'
Converting to interest-only
Tailored arrangements
Deferring or reducing repayments for a limited time
Access to home loan redraw
Switch to minimum home loan repayments
Switch to interest-only up to 12 months (rate increase could apply)
Repayment relief for personal loans
Waiver of late fees for credit card repayments
Deferred repayments on credit cards, personal loans, and/or home loans
Deferral of home loans, or option to make interest-only repayments
Deferral of personal or credit card repayments, or option to make interest-only repayments
Reducing loan repayments to the minimum
Waiver of loan redraw fees on eligible products
Waiver of dishonour and honour fees
Access redraw and offset
Reduce repayments to minimum
Switch to fixed rate loan
Repayment pause or reduction
Tailored short-term payment deferral options available
Pause home loan repayments
Restructure loans
Home loan, personal loan, credit card and small business customers who are impacted can request a pause in their repayments for up to six months (including a three month checkpoint) if necessary, with interest capitalised.
Deferred loan repayments
Switch to interest-only
Accessing cashback if you're in advance on a variable home loan
Modifying home loan repayments if ahead
Deferring loan repayments on personal loans
Modifying personal loan repayments if ahead
Teachers Mutual Bank
These measures also apply to subsidiaries such as Firefighters Mutual Bank, Health Professionals Bank, and UniBank.
Members are "encouraged" to contact the bank directly to discuss various options, such as:
To request to reduce their principal and interest loan repayments to the minimum monthly repayment amount and extend the term of the loan
To make interest only repayments for a limited period, including to request to restructure your loan to interest only repayments
Consider switching to a fixed rate home loan
Consider accessing money you may have available in redraw in your loan
Consider accessing money you may have available in your offset account
Access to redraw
Home loan repayment pauses
Customers are encouraged to get in contact with UBank for a tailored solution.
Home loan deferrals
Option for interest-only payments
Special arrangements in relation to arrears
Waivers for other fees and charges related to non-payments
Varying levels and adjusting frequency of credit card repayments
According to Virgin Money: "Assistance measures will be assessed on a case-by-case basis".
---
Photo by Masao Mask on Unsplash