2021 looks set to be a renter's market, depending on your circumstances. Rental affordability is apparently the best it's been in 13 years for some, and vacancy rates in capital cities have seen massive spikes, mostly caused by the economic fallout of that virus thing.
While many of those hit hard by the recession are renters, there's still plenty of opportunities to move if you want a cheaper place to live or are in a position to move to a better area - maybe to work from home. If you're looking to move to a new place - or even if you've been forced to move by your landlord - then you're probably aware there are costs. But the true costs of moving might shock you.
Buying a home or looking to refinance? The table below features home loans with some of the lowest interest rates on the market for owner-occupiers.
Lender

---

Variable

More details

FEATURED

4.6 Star Customer Ratings

Includes Nov RBA Rate Increase

loans.com.au – Variable Home Loan (LVR < 90%)

Low rates for purchase and refinancing
Simple online application process
No fees, unlimited redraws, 0.10% offset

Variable

More details

FEATURED

Refinance Only

Apply In Minutes

Unloan – Variable Rate Home Loan – Refinance Only

No application or ongoing fees. Annual rate discount
Unlimited redraws & additional repayments. LVR <80%
A low-rate variable home loan from a 100% online lender. Backed by the Commonwealth Bank.

Variable

More details

FEATURED

Up – Up Home Variable (Principal & Interest) (LVR ≤ 90)

Up is 100% owned by Bendigo Bank.
Up to 50 offset accounts
New joiners get $10 by signing up to the app using code UPHOMESAVINGS. (T&Cs apply)
Low rates for purchase and refinancing
Simple online application process
No fees, unlimited redraws, 0.10% offset
Important Information and Comparison Rate Warning
There are many costs associated with moving houses when renting
Back in 2015, the "Make Moving Happen" survey by Fair Go Finance found the average tenant was paying as much as $3,402 to move homes, which included the cost of the bond payment. This is a huge amount of money, especially when you consider that 21% of households have less than $1,000 in savings (on average about $300).
There are some well-known costs of moving, like paying your new bond, moving furniture and cleaning the place, but there are also some lesser-known hidden costs like switching energy bills, stocking up on new food, and even the cost of petrol to go to all those irritating inspections.
The bond
Your bond is the security deposit held by the landlord to be used for any repairs at the conclusion of the lease. It's an upfront cost paid to the landlord or agent at the beginning of a lease, and is between four to six weeks depending on the state/territory you live in (usually four). Going off Domain's December Quarter Rental Report for 2020, the median house rent is $469 nationally, which would be a median bond payment of $1,876.
This can be a big expense to pay to sign a lease on a new place, especially since you'll often have to pay two weeks' rent as well to get started. In this case, you'd have to pay $1,876 + an extra $938 to move in. Yikes!
Fortunately, you can get your original bond payment back, so this isn't a lost cost. But it's a lot to pay before this happens, so you need to have the money set aside. There are some other solutions: Flexibond, for example, allows tenants to pay their bond in instalments, but this has been criticised by some tenant bodies and financial counsellors.
ASIC's MoneySmart lists some resources struggling renters can access to get help paying their bond, including rental bond loans.
What if you don't get your bond back?
Getting your bond back isn't a guarantee either. A report by the John Curtin Research Centre in 2020 found 30% of renters don't get bonds back; that's higher for Gen Z (43%) and Gen Y (38%), and is worth $2 billion in lost money. In 2018-19 only 58% of NSW renters received their bond back in full, while 15% got nothing. About another 30-40% of claims are for part of the bond for things like minor repairs.
Tenants' Union NSW CEO Leo Patterson Ross says many tenants give up their bonds too easily because they're worried about references or their future housing options being limited.
"Of course accidents happen and there are valid claims on the bond, but there isn't always good data on the reasons for the claims. In our experience the bigger claims that take the whole bond are often rent arrears or break fees, as well as occasional property damage," he told Savings.com.au.
"Everyone should know that if it's not clear that the landlord or agent is agreeing to the release of the bond, the tenant can and should claim their bond as soon as they move out of the premises.
"This ensures that the landlord or agent considers the claim they are going to make and gets the evidence together first rather than making a claim and never having to back it up unless you pay for the tribunal (a further cost)."
| State | Relevant tenancy bond authorities |
| --- | --- |
| ACT | Office of Rental Bonds |
| NSW | Office of Fair Trading |
| NT | Department of Justice |
| QLD | Residential Tenancies Authority |
| SA | Residential Tenancies Fund |
| TAS | Rental Deposit Authority |
| VIC | Residential Tenancies Bond Authority |
| WA | Department of Commerce's Bond Administration Section |
Here's where you can go to make a claim on your bond.
Cleaning the property
You need to leave the property clean and tidy when you hand the keys back, in line with what's specified in your lease. Your landlord can claim part or all of your bond if it isn't left "reasonably clean" - Tenants' Union NSW says most bond claims arise from cleaning issues.
"That's why it's crucial renters take the time to fill in and check the accuracy of the condition report at the start of the tenancy, and to list any issues and the general state of the property (including cleanliness)," Policy and campaigns officer Jemima Mowbray told Savings.com.au last year.
Savings.com.au article "do you need an end of lease clean" quoted data from Airtasker showing that the average cost for a bond clean is between $120 and $360 for the standard three-bedroom home.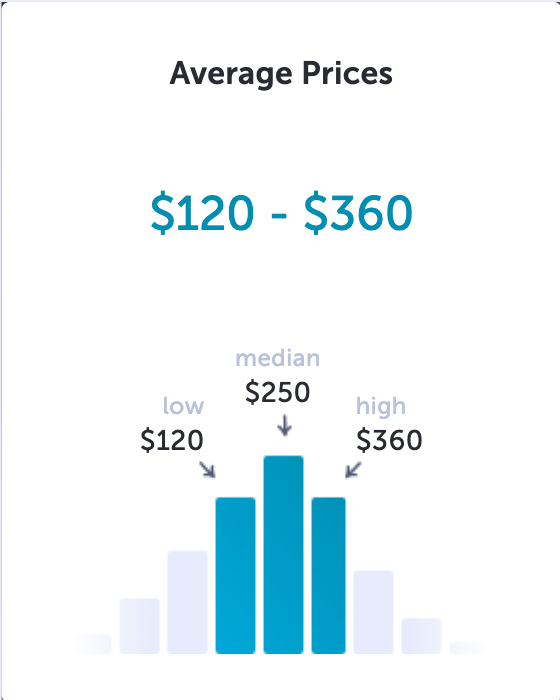 Source: Airtasker
The bigger the house, the bigger the cost (usually), and you should generally look for a cleaner who charges a flat fee rather than an hourly rate, as there's often no telling how long a thorough clean could take.
Do you need a professional cleaner?
You might want to at least consider getting a professional cleaner in, as you have to completely clean the property from top to bottom, barring any general wear and tear. This means cleaning pretty much everything - doing all of this yourself is manageable, it just requires a lot of time and grunt work, often taking a full-day depending on how many people you have. Your lease might specify you need a professional clean done, but there's no legal requirement to do so. You can choose to do it yourself or hire someone at your own discretion.
"Some costs are avoidable…one clear example of this is landlords and agents trying to get the outgoing tenant to do more than the required clean - there is routinely a gap between the tenants' obligations for cleanliness and maintenance and the pristine condition a landlord may want to attain for showings and potentially to meet their own obligations to the next tenant," Mr Patterson Ross said.
"This gap is just part of the cost of renting out a property (in the same way restaurant staff wipe down tables in between service, rather than make the previous diners do it)."
Moving your furniture (out and in)
One of the most painstaking parts of moving to a new place is the furniture: your fridges, bed frames, mattresses and dining tables can't just magically appear at your new address. The cheap way to move your furniture in and out is to either recruit friends and family to help you if they have a suitable vehicle (like a ute or trailer) for a case of beers or a carton of wine, or to hire out a van from a business like GoGet, which can cost around $10 per hour plus 40 cents per kilometre.
But the most hassle-free way to move bulky furniture is to hire removalists, who can not only cart your stuff around in a big truck, but can also move it out of your old home, into the new one, and destroying or dismantling certain items to make it easier. Removalist comparison service Muval CEO James Morrell told Savings.com.au it can definitely be worth asking professionals to help.
"For the number of horror stories we've seen and heard from people who regretted asking friends and family to help them move, absolutely it's better to hire a professional Removalist," Mr Morrell said.
"Even just the back-breaking effort to get the fridge out the front door or a clothes dryer off the wall hanger, let alone the constant up and down stairs that will make you sore for weeks.
"There has certainly never been a time when we've heard of friends saying how much they appreciated being asked to help someone move."
How much does a removalist cost?
For a single person moving, most removalists will charge around $100 an hour, although the true cost varies based on what you're moving and how far you're going. Airtasker has a breakdown of what it costs to move certain items. Smaller items can cost much less to move, as little as $40-$60 per hour:
| | | | |
| --- | --- | --- | --- |
| Removalist service | Price Guide | Removalist service | Price Guide |
| Furniture removal | $75-$200 | Piano removal | $80-$200 |
| Bed removal | $50-$150 | Packing & unpacking | $75-$150 |
| Appliance removal | $80-$180 | Mattress removal | $50-$86 |
| Fragile item removal | $62-$214 | Treadmill removal | $50-$100 |
| Pool table removal | $80-$200 | Heavy lifting | $50-$140 |
According to Muval meanwhile, the average cost per hour for a removalist is $130 per hour, and with the average move taking around 5-6 hours, it can easily cost $850 or more to move from a three-bedroom home. These prices differ in each capital city too:
| | | |
| --- | --- | --- |
| Location | Avg Price Per Half Hour | Avg Price for a 3 Bedroom House |
| | $61.50 | $774 |
| | $64.29 | $810 |
| | $74.57 | $939 |
| | $76.75 | $967 |
| | $55 | $693 |
| | $94 | $1184 |
Source: Muval.com.au
"Most Removalists will quote in per half-hour increments to allow you to allow for more precise costings, and you can expect to see prices as low as $50 per half hour/ $100 per hour to get 2 Removalists and a well-equipped truck with blankets and straps to be able to do your job," Mr Morrell said.
"Higher-priced Removalists will ensure very attentive service dedicated to your move. You may also find they will add more people to the job to get it done more quickly for you."
So all up, you can expect to pay at least a few hundred dollars for removalists, but a lot of people would argue the costs are worth it.
You might have to buy new furniture too
Do you have any old furniture you need to get rid of? Or maybe your old place came with a washing machine, but the new one doesn't? You might need to factor in the cost of buying new furniture as well, and essentials like dryers, washing machines, fridges and tables can cost hundreds of dollars when bought new.
"The sharing economy and ongoing push for sustainability are alive and well for people moving house. We see our most popular websites visited both pre and post getting quotes as places like Gumtree or Facebook marketplace," Mr Morrell said.
"Many people also use removalists to buy second-hand items and have them shipped between locations where they are too heavy to do it themselves."
So if you need to buy new furniture to go with your new place, good ways to save money include:
Getting them second-hand from charities, garage sales, curbside pickups and op-shops

Asking friends and family if they have any free furniture or appliances to give away

Consulting online sources like Facebook Marketplace or Gumtree

Keeping an eye out for clearance sales at major brands, which can include major discounts (think 60-70%)

Buying the essentials first, and biding your time for other purchases
Cancelling and switching your utilities
Although some places will already have utilities included, there's a good chance you'll also have to not only cancel your utilities at your current home (electricity and gas bills as well as internet), but also start a new policy when you move. This can have several costs: there might be set-up fees involved, and there might be break fees if you're on a fixed contract.
While not every provider will charge these fees, you can potentially be charged the following when switching, cancelling or applying for new energy bills, based on data from the likes of Energy Australia and Origin Australia:
Connection fees: $10-$100 (a typical fee for moving in)

Dishonour fees: $10-$20 (this fee is when you don't have money in your account to pay a direct debit)

Disconnection fees: Up to $200 (the cost of disconnecting your home from the grid)

Exit fees: Often $20-$150 (for breaking a contract, but these fees aren't as common)
Check the terms and conditions of your energy contract to see what you could be charged for these.
Is there an easy way to switch your utility bills over?
If you decide to keep your existing energy and internet plans, then it's pretty easy to switch them over to your new property. There are utility connection services such as Compare and Connect, Direct Connect and On The Move which can automatically move your current plans over to your new address or instantly set you up with new ones, which can be convenient, but may not give you the best deal as they often have partnerships and commissions with certain providers.
There are also independent businesses and apps that can help with this process, such as neobank 86 400's energy switch feature, which can not only help set up your bills when you move but can also identify cheaper deals on the market. But ultimately, it's not that difficult to just contact your energy and internet providers ahead of the move (keep a previous bill handy to help identify yourself), or arrange to have a new plan set-up as soon as you move in.
See also: How regular reminders could save you thousands on your household bills
How to compare energy and telco plans
If you aren't careful, you could end up paying more than you were previously for your new energy bills. With an average quarterly electricity bill of more than $400, rising energy costs are a 'major concern' for nearly all households, so it makes sense to find the most affordable plan you can. The same goes for phone and internet bills.
Arguably the best way to save money on these bills is to look around a multitude of different providers and find one that's cheaper - such as ones offering discounts to new customers, more internet data (or unlimited) for fewer dollars per month, lower supply and usage charges for gas and electricity - and then get in touch with your existing provider and asking them to beat that offer. As CEO and Founder of Natural Solar Chris Williams once told Savings.com.au:
"Make sure you shop around for the best energy deal. You'll be amazed at how much an electricity company will fight to keep your business - all you need to do is ask."
You can also ask if there are any extras included in the plan, such as bonuses or savings if you pay on time.
You'll need to pay for food and more essentials
Hooray! You've finally moved all your bulky furniture in and the lights are on! But wait, the fridge is empty! And you don't have any laundry powder, garbage bags, spray 'n wipe, toilet paper or paper towels!
While the big stuff is easy to think about, it's much easier to forget about your food and the essentials of living. After all, you're probably going to throw out any old food in your fridge before you move, and you might have used up all your cleaning gear when you tidied the old place up.
This means you now have to buy most or all of this stuff again. The average Australian household's weekly grocery spend is $254.96, according to Budget Direct, but this is smaller among the rental demographic. A big shop for someone who's just moved into a new rental property is probably somewhere in the $120-$150 region, and that's just on groceries. It doesn't include that non-edible stuff we mentioned.
This is why you also need to leave a couple of hundred between you aside to stock up your new home. For help saving money on this big shop, check out our guide on 20 ways to save money on groceries and the top 11 grocery savings apps.
Finding a new place to live costs time as well
You probably already know this if you're already renting, but it bears repeating: finding a new rental property can be a pain in the lower back, and it's extremely unlikely you're going to successfully apply for the first property you find. You need to attend inspections and search for properties, and if my recent experience is anything to go by, get ready to go to at least a dozen of them…
The time cost of going to inspections means you need to potentially take time out of your weekend or your work, as many inspections take place during the week. It can be a grueling process, so be prepared to set time aside in your regular schedule to travel to a number of different places.
Going to inspections costs money too
Having a fuel-efficient car could come in handy here. You need to physically get yourself to these inspections most of the time unless there's a virtual inspection. That means spending money on fuel, public transport or even ride-sharing if needed.
Given the average Australian spends $68.99 per week on fuel for their cars and $42.10 per week on public transport, you might want to add a little bit extra to this in your transport budget in the weeks (and it will be weeks) you spend going to-and-from inspections.
How to minimise your moving costs
The key takeaway so far from this article is that moving is expensive, like hundreds of dollars worth of expensive. While you shouldn't look to cut corners necessarily, it's absolutely worth putting the effort into saving cash on moving costs.
There are two major ways you can do this: by minimising the costs on your end of lease clean and the furniture removal.
"People should consider what they can do themselves, and what might be worth paying someone else to do but keep in mind that not all costs are financial - and not everyone has the same options. I know many people who've never had the funds to be able to pay for removalists," Mr Patterson Ross said.
You can minimise any potential cleaning costs by keeping the property as well-maintained as you can when living there. You can also clean as you go when you first start de-cluttering - wipe down those cupboards and draws after you've packed away all the cups and plates for example, and take a mop to the laundry floor and a vacuum to the underside of your bed. This will give a cleaner (if you use one) less to do, reducing what they charge you.
When hiring removalists, Mr Morrell says you can save several hundred dollars simply by doing the following:
Disassemble the beds yourself before moving day (and reassemble them): Save up $120

Bring as much stuff to the entrance as you can beforehand: Save up to $120

Leave a clear space for removalists to park the truck (especially if they charge based on time)

Have stuff labelled so they know where to put it upon arrival: Save up to $60

Turn air conditioning or fans on in the house to reduce removalist fatigue: Save around 30 mins and $30

Sell or throw away unwanted items: Save up to $60

Keep boxes and storage from previous moves

Choose removalists near you: Save up to $200 on call-out fees
"It's all about minimising the time that removalists spend doing things that you could do otherwise at a lower cost to you," Mr Morrell said.
Finding a cheaper place can offset these costs
Moving can still cost a lot even after you've minimised some of the costs like we discussed above, so bouncing around from place to place really isn't sustainable long-term. But these costs can be worth it if you managed to save on rent. Even paying $10 per week less can save you more than $500 per year in rental costs, which might be enough to make up for the costs of moving. The bigger the rent decrease, the bigger the savings.
"Like most of life, everything is relative. It does depend on how much cheaper the place is," Mr Patterson Ross said.
"Of course, if you are moving anyway then the cheaper the rent for similar quality homes the better off you are."
Let's say you're currently living in a two-person house, paying the median national rent of $469 per week. If you moved to a cheaper place with a rent of $400 per week, and you started paying $200 each (down from, let's say, $230 for you), then you'd be paying $30 per week less just in rent. That's the equivalent of more than $120 a month in savings and more than $1,560 in a single year.
So if you spent about $300 or more to move house, you'd still have saved more than $1,000 overall by doing so. That's a trade-off that's worth it unless you end up having to pay for breaking a lease.
"It is rare to find a place so cheap that it is worth paying the costs of breaking a lease," Mr Patterson Ross said.
See also: How much should you be spending on rent?
Savings.com.au's two cents
Moving to a new rental property is a major decision to make, and you'll almost always have to pay something to do it. After factoring in moving your furniture, cleaning the place, paying the bond, swapping energy and internet plans and simply paying to restock your new place with food and essentials, and you're easily looking at hundreds of dollars worth of expenses.
Given how important moving is, it doesn't make any sense why you wouldn't do your due diligence and try to pay as little as possible. Spend the time to properly compare different moving companies, bond cleaners, and energy companies, read your lease obligations before you go, and try to get a rough estimate of what you can afford to pay to move in your budget. If it's too much, then cut down where needed using some of the strategies discussed. And if you're sharing a rental property, keep all receipts for these costs and split them with your housemates, as a $300 bill suddenly becoming $100 between three looks a lot more manageable.
---
---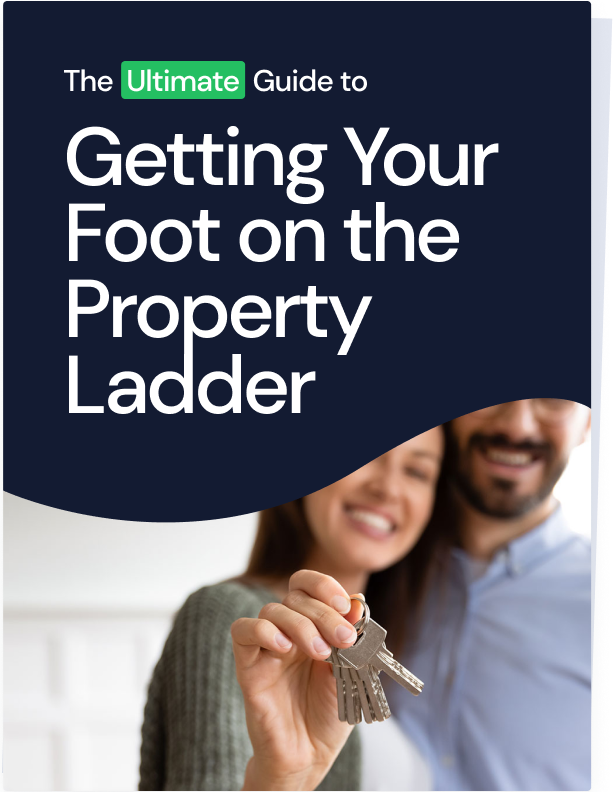 Ready, Set, Buy!

Learn everything you need to know about buying property – from choosing the right property and home loan, to the purchasing process, tips to save money and more!

With bonus Q&A sheet and Crossword!