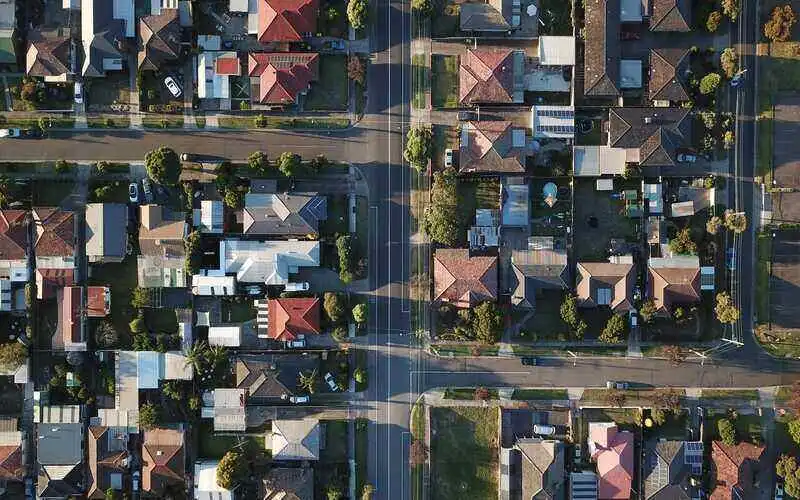 Looking to dip into the property market soon, or to refinance? Savings.com.au has collated some of the lowest home loan rates on the market right now.
Variable & Fixed home loans (principal & interest)

Advertisement
Smart Booster Home Loan
Product Features
Discount variable for 2 years <=80% LVR
No ongoing fees
Unlimited redraw facility
Monthly repayments: $1,448
Advertised
Rate (p.a.)
1.85%
Comparison
Rate (p.a.)
2.21%
Product Features
Discount variable for 2 years <=80% LVR
No ongoing fees
Unlimited redraw facility
Base criteria of: a $400,000 loan amount, variable, fixed, principal and interest (P&I) home loans with an LVR (loan-to-value) ratio of at least 80%. However, the 'Compare Home Loans' table allows for calculations to made on variables as selected and input by the user. All products will list the LVR with the product and rate which are clearly published on the Product Provider's web site. Monthly repayments, once the base criteria are altered by the user, will be based on the selected products' advertised rates and determined by the loan amount, repayment type, loan term and LVR as input by the user/you.
We'll be comparing the snapshot of some of lowest home loan rates in Australia for:
Whether you're looking to buy your first home, buy another one for your family, or refinance your current home loan to a better value one, Savings.com.au has compiled some low interest home loans available on the market this month for owner-occupiers (not investors).
Are you an investor? We've got you covered. Check out some of this month's lowest-rate investment home loans here.
Fixed home loans (principal & interest)
Variable home loans (interest-only)
Fixed home loans (interest-only)
Variable P&I home loan with offset
Variable construction loans
Which banks or non-banks offer low interest home loans?
Big four home loan interest rates
The big four banks – ANZ, Commonwealth Bank, NAB and Westpac – dominate the home loan market, holding around 80% of all residential mortgages. This makes Australia's home loan market one of the most concentrated in the world when it comes to the major banks. What's more, they have nearly $1.4 trillion in housing loans at the moment, with just under $900 billion of this dedicated to owner-occupied housing.
But there's been a bit of push lately against banking with the big four, particularly when it comes to home loans. The main argument for this is that their interest rates are often higher than those from smaller institutions.
Customer-owned home loan interest rates
Customer-owned banks, also called mutual banks, are banks not beholden to shareholder profits. The mutual sector held combined assets of $138 billion in 2020, according to KPMG. This is about 2.6% of total assets across all deposit-taking institutions, although this number has been growing sharply in recent years.
Representatives of customer-owned banks argue that this allows them to pass on profits to customers in the form of lower rates and fees, and there's definitely some merit to that argument based on some of the rates seen above.
Non-bank home loan interest rates
Banks and mutual banks are classed as 'authorised deposit-taking institutions' and are able to offer deposit accounts like savings accounts and term deposits. Non-banks are not able to do this but are still able to offer home loans, many of which still have competitive rates.
You can see some non-banks and their related entities in the tables above, such as Resi, State Custodians, Firstmac and loans.com.au.
Are low interest rates important?
Let's take one of the cheapest home loan rates in these tables and round it to 2.50%. Now let's add an extra 1% to this home loan rate to get a home loan at 3.50%. This might seem high considering some of the rates seen here, but the reality is a lot of people are stuck on mortgages with rates even higher than this, and many don't even realise it. And this extra 1% can make a huge difference.
Let's compare two 30-year home loans, at 2.50% p.a. and 3.50% p.a. Neither home loan has an introductory rate or upfront or ongoing fees. The table below shows the difference in monthly repayments for various loan amounts.
Loan amount
2.50%
3.50%
Monthly savings at 2.50%
Total savings at 3.50%
$300,000

$1,185.36

$

1,347.13

$161.77
$58,238.52
$400,000

$1,580.48

$1,796.18

$215.7
$77,649.22
$500,000

$1,975.60

$2,245.22

$269.62
$97,062.85
$700,000
$2,765.85
$3,143.31
$377.46
$135,889.13
Calculations made via Savings.com.au's Home Loan Comparison Calculator.
The more you borrow the more you pay in interest, and even a small difference in interest rates can add extra tens of thousands if not hundreds of thousands to the overall cost of your home loan.
What's happening with interest rates?
At the time of writing (June 2021), the official Reserve Bank cash rate is set at 0.10% (its lowest ever level ever), and has been for some months. It's also looking unlikely to go higher or lower for some time, with the Reserve Bank indicating it has no appetite for negative interest rates, and there would be no increase to the rate until inflation is between 2-3% and progress towards full employment has been reached.
This, of course, means home loan rates are at record lows, with many if them now sub-2% p.a, but it also means savings account and term deposit rates are extremely low too. Good news for most borrowers, not so much for savers.
How long will low interest rates remain?
Don't expect Australia's cash rate to reach those lofty heights of 5% or higher anytime soon.
While there's never a guarantee that interest rates will stay low forever, the evidence seems to suggest that unless there are major changes, low interest rates are set to stay for the next few years. The Reserve Bank Governor Philip Lowe said as much in 2020 during the coronavirus pandemic, saying that deflationary pressures and large shortfalls in potential economic activity meant interest rates would stay low for "an extended period of time".
"I think it's likely we're going to see interest rates at their current level for years," he said.
"We do face a world where there'll be a shadow from the virus for quite a few years. People will be more risk-averse, they won't want to borrow, in Australia we're going to have lower population dynamics."
Deloitte Access Economics meanwhile sang a similar tune.
"Globally and locally, interest rates will be nailed to the floor for years," partner Chris Richardson said.
"That's because this is a big recession, inflation is as dead as a doornail, governments will bow out of their support, leaving it up to central banks to repair economies, economies are more accident-prone than ever before, so central banks will be super cautious and, finally, because interest rates are more powerful than ever."
How to find a good home loan interest rate
If you are willing to switch or are just entering the market, then articles such as this one would be a good place to start. And if this isn't doing it for you, a quick five-minute Google search unveils an entire world of information at your fingertips.
If you don't have the time or don't trust yourself to find a good home loan, then a mortgage broker can do that for you. Bear in mind they might not necessarily get you the lowest rate on the market, but can guide you through the home buying process more quickly and more efficiently.
If you do decide to go it alone, here are a few things to look for in a home loan interest rate:
Does it have an introductory rate? Many 'low rate' loans actually have introductory rates with higher revert rates
If it's a fixed rate, what's the break cost? Refinancing

from a fixed rate home loan can be expensive, so check the fees on the loan before committing
What are the fees in general? A low advertised rate can have a high comparison rate, due to high ongoing and upfront fees
Can you make extra or more frequent repayments? Making home loan repayments more frequently can shave thousands of dollars off your overall loan cost
Is it interest-only? Interest-only loans can be much cheaper to start with, but once the interest-only period ends repayments can skyrocket.
What to do if your bank is not reducing interest rates?
If your lender hasn't passed on one or more of the recent cash rate cuts to your home loan, you could try negotiating with them or consider refinancing to a different lender. There are many, many lenders on the market these days, and with rates at such historic lows, there's plenty of competition among lenders for your business.
Refinancing your home loan to a lower interest rate could save you hundreds of dollars a year and tens of thousands over the life of your loan.
Frequently asked questions
1. Can you pay off an interest-only mortgage early?
Just as you can with a variable-rate principal and interest mortgage, it is possible to pay off a variable-rate interest-only mortgage early. This would typically involve either selling the house or making very large voluntary principal repayments.
2. How much deposit do I need for an interest-only mortgage?
Deposit requirements vary by lender, but like principal and interest mortgages, many lenders require a deposit of at least 5% of the property's value. However, to qualify for some of the best rates and to avoid having to pay for LMI, you may need to have a deposit of at least 20%.
3. Can I pay interest-only on a fixed mortgage?
Yes, there are many interest-only fixed- rate mortgages available. Fixed rate interest-only home loans are short-term home loan contracts that only require you to pay off the interest on the amount borrowed and pay at a fixed rate.
4. Can I get an interest-only mortgage as a first time buyer?
Many lenders do offer interest-only mortgages to first time buyer, however, it's important that first time buyers are fully aware of what interest-only loans are and how they work before applying for one.
Savings.com.au's two cents
Why pay an extra $100,000+ because you can't be bothered to switch to or find a cheaper home loan?
Don't become a mortgage prisoner by sticking to a high-rate home loan – refinance to a better one (after carefully considering your options, mind). And if you're looking for a new home loan altogether, then rates such as these could be a good place to start.
You can also keep up with the latest home loan rate movements by checking our home loan news page.
---
Photo by Tom Rumble on Unsplash. Originally published by William Jolly. Updated by Alex Brewster 7/1/2021.